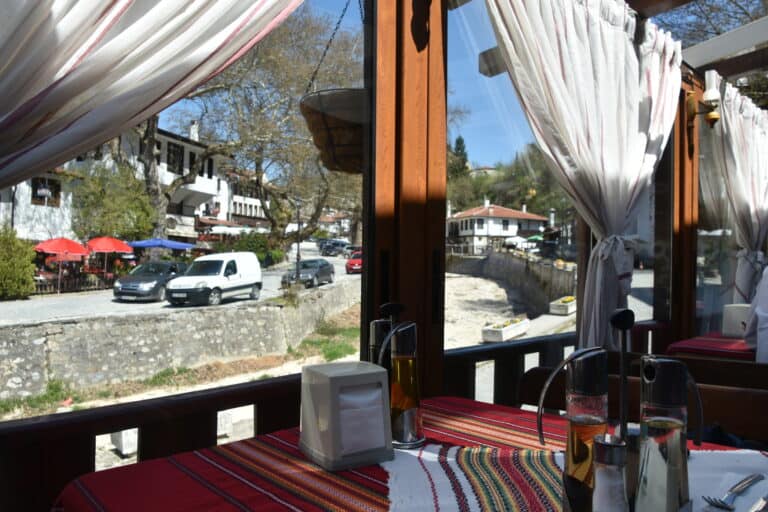 [April, 2022] Melnik in the southwest of Bulgaria is a village located about 20 kilometres from the border with Greece.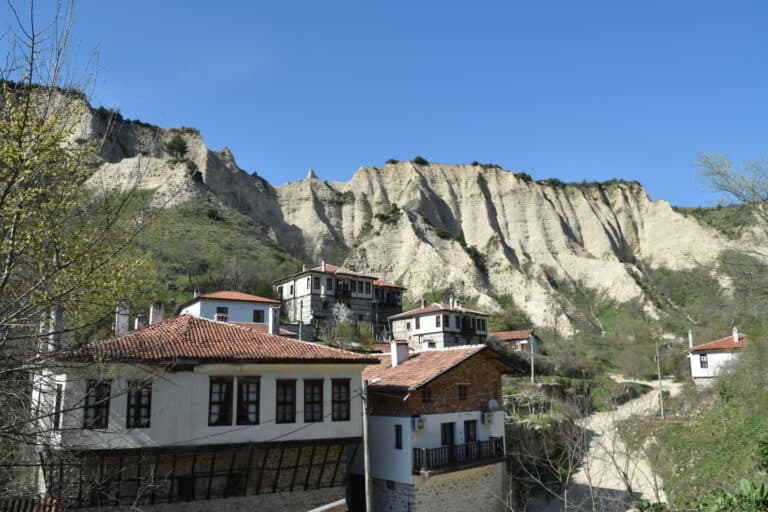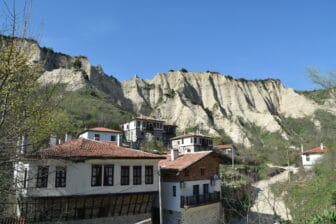 The reason why we came here is because it was recommended by an Italian colleague of my husband whose wife is Bulgarian.
It is not so well known overseas, but it is a scenic place where traditional houses stand on both sides of a dried up river against a backdrop of sheer sandstone mountains, and it seems to be a famous tourist destination in Bulgaria as a wine-producing area.
The hotel we stayed at was called Hotel Slavova Krepost.
It was one of the traditional houses located slightly above the river.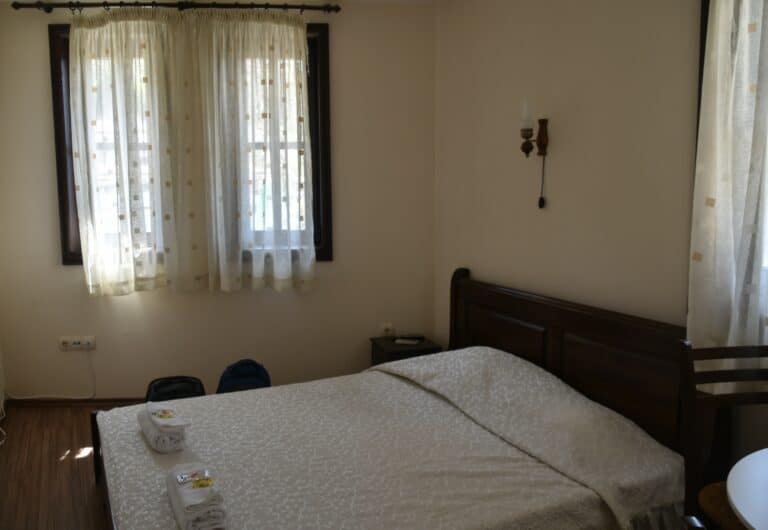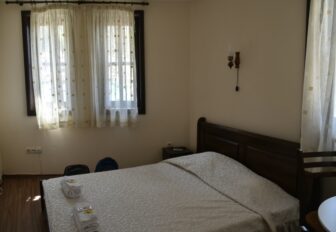 The bedroom was simple and the bathroom had no partition between the shower room and other space, so when we had shower, the bathroom was all wet, but it was reasonably priced at 90 Lev (about 46 euros) with breakfast included.
Antoine, a young man here who speaks good English, introduced us to attractions and restaurants.
He was a friendly and helpful young man who gave us his mobile number so that we could call him if anything happened.
Now let's go to the restaurant he recommended.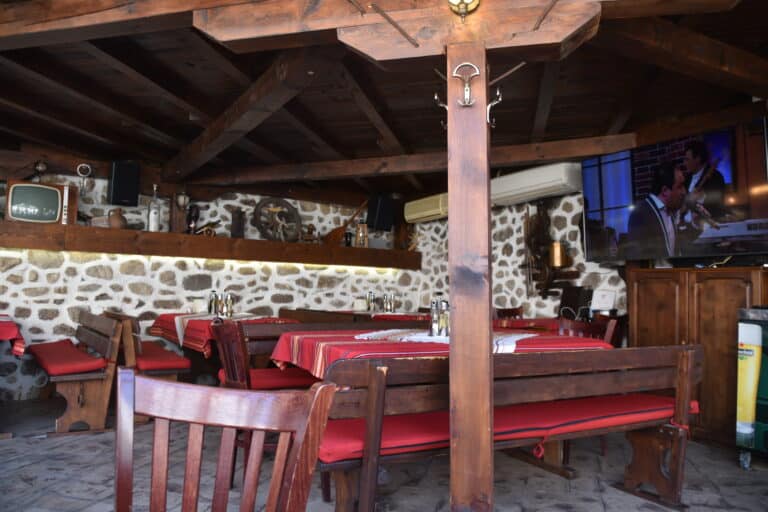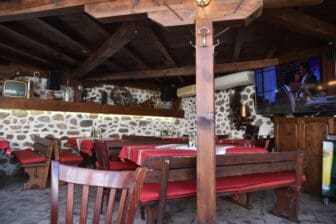 It was a restaurant called "Alexova Kushta" on the opposite side of the hotel across the river.
The restaurant was traditionally decorated with red tablecloths, and this kind of restaurant is called Mehana apparently.
There was a big screen playing folk music videos on YouTube.
This music was like old Japanese popular song.
My husband pointed out that it was like "Kohaku Uta Gassen"(a popular Japanese show on TV on the New Years Eve).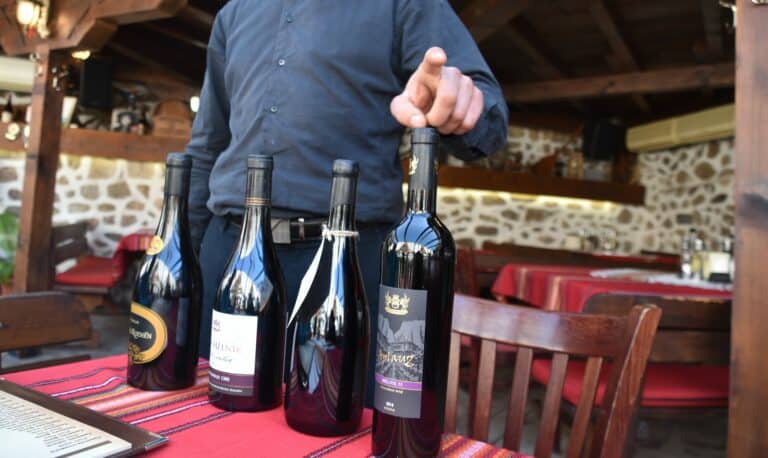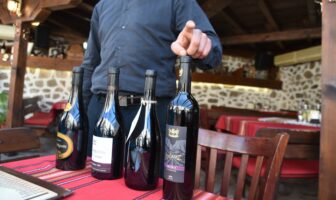 Now for the food.
Here, without a starter, I ordered the chicken liver and onions as the main dish.
I thought I could rarely eat chicken liver, so I asked for it, and it had a simple taste and was delicious.
My husband had pork fillet.
Well, it seemed normal.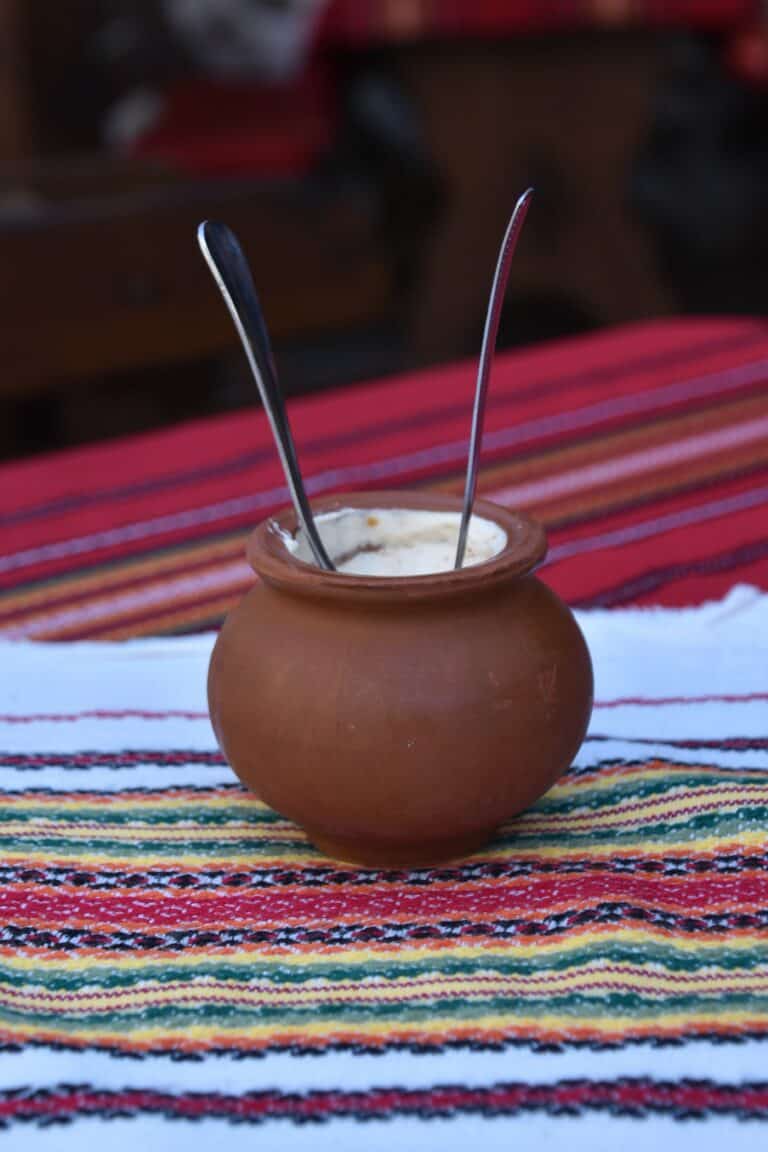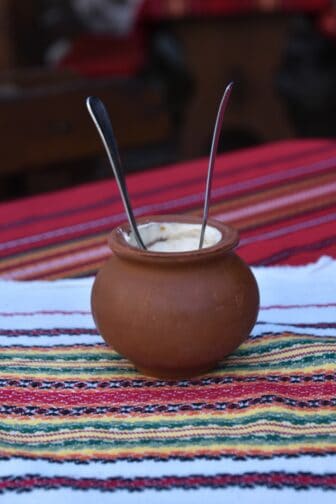 The bread looked very heavy, but it was warm and fluffy inside, which I really liked.
We asked the waiter for the local red wine, and he brought 4 bottles and explained.
We chose the lighter one, but it still had an alcohol content of 13.5% and had a good strong taste.
For dessert, we had the homemade ice cream, which was like a semifreddo and had various nuts in it.
My husband in particular seemed to like it.
The price of this meal was 78 Lev (about 40 euros).
Of which 40 Lev was the price of the wine.