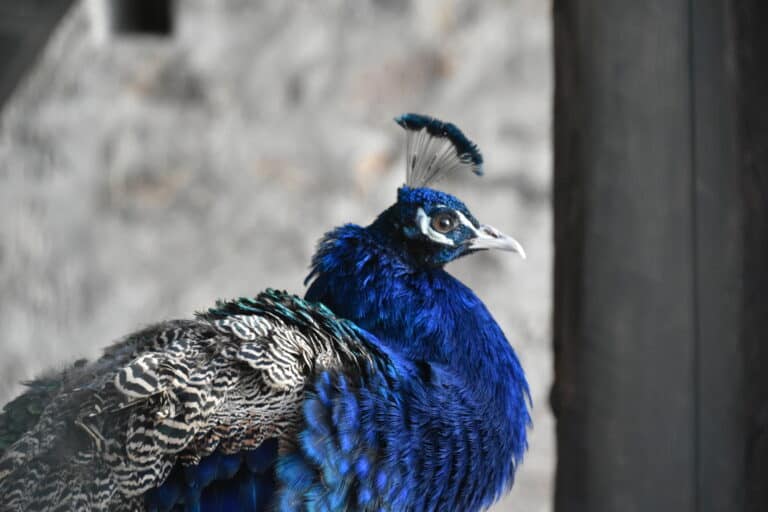 [Apr. 2022] This is a continuation of our visit to the Bulgarian second largest monastery, Bachkovo Monastery.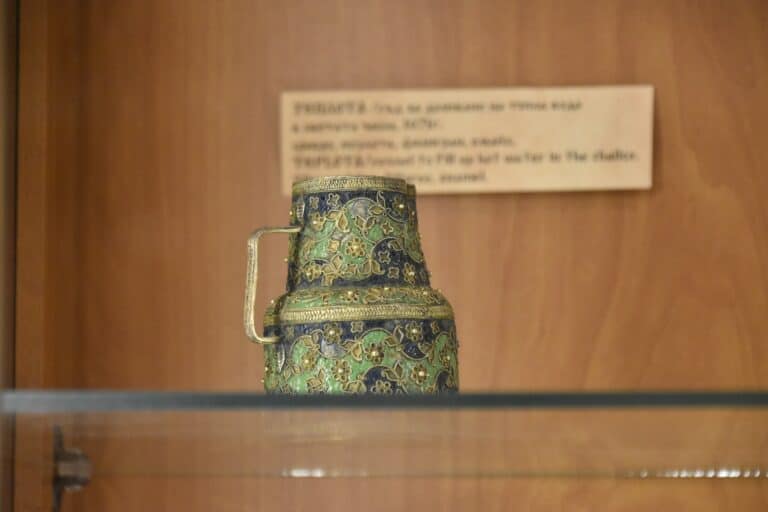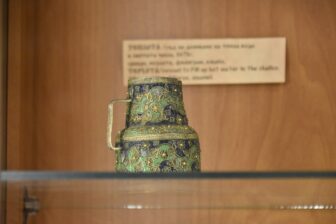 After looking at the treasures of the monastery at the museum, we suddenly noticed a peacock.
Is it owned by the monks as a pet?
Then we went up the stairs and walked down the wooden corridor, which seems to be the living space of the monks.
It was very tidy and like a hotel.
Nothing was written on the spot, but when I looked it up later, it seems that there is accommodation for pilgrims, and you can stay at 25 Lev (about 13 euros) per bed (not per room).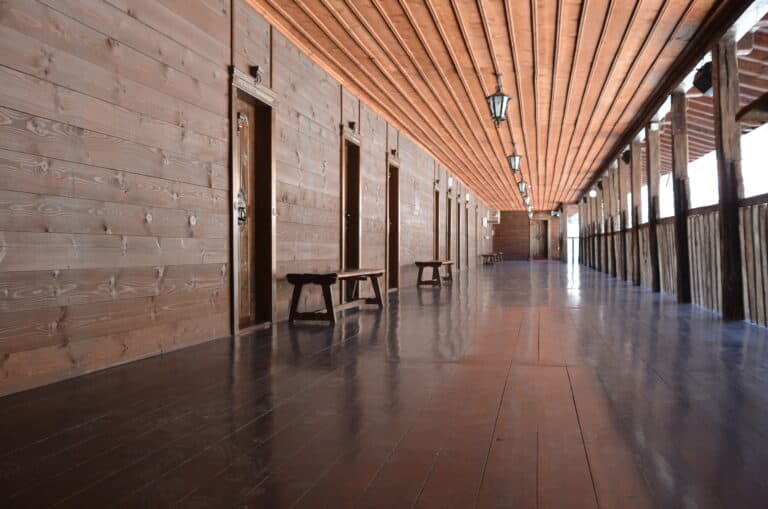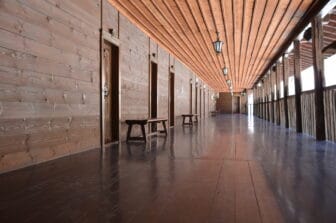 As I walked slowly while taking pictures, I saw my husband, who was going ahead, talking to someone.
Apparently, the other person was one of the monks here.
He looked like a quite old person.
When I approached them, my husband said that he understood a little Italian.
Also he spoke German.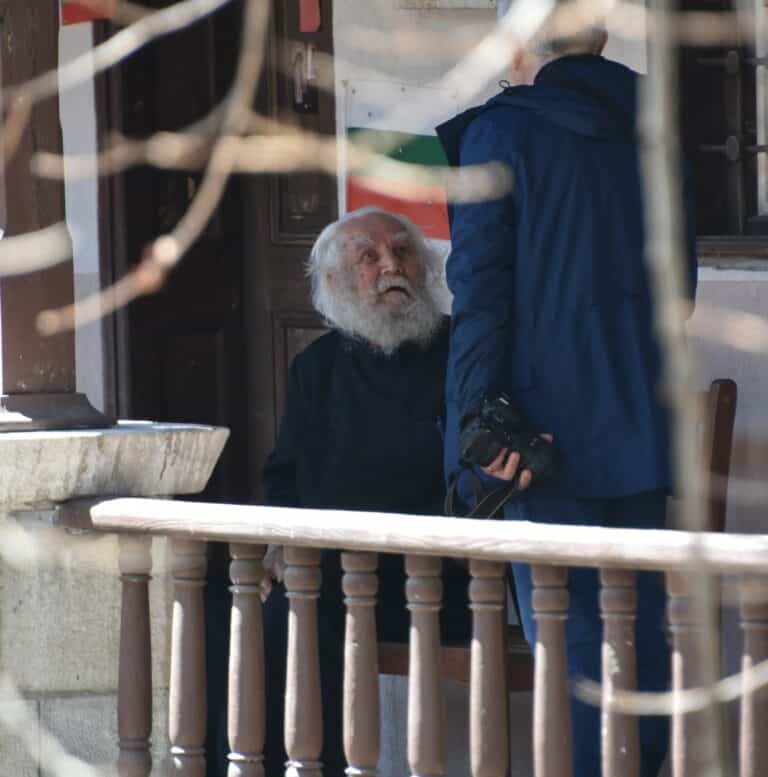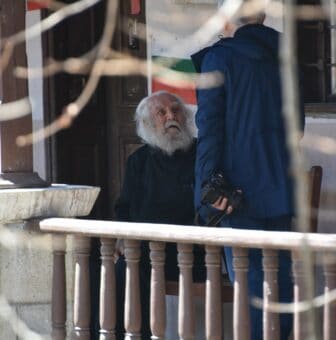 And of course, Russian too.
Elderly people in Eastern Europe usually understand Russian.
When asked how many monks there were, he said that there were 10 monks.
He was sitting in front of his private room with his chair out.
I don't think that only 10 people can run this monastery, so maybe the state is spending money to manage it.
I wish I could understand the language and ask him more things.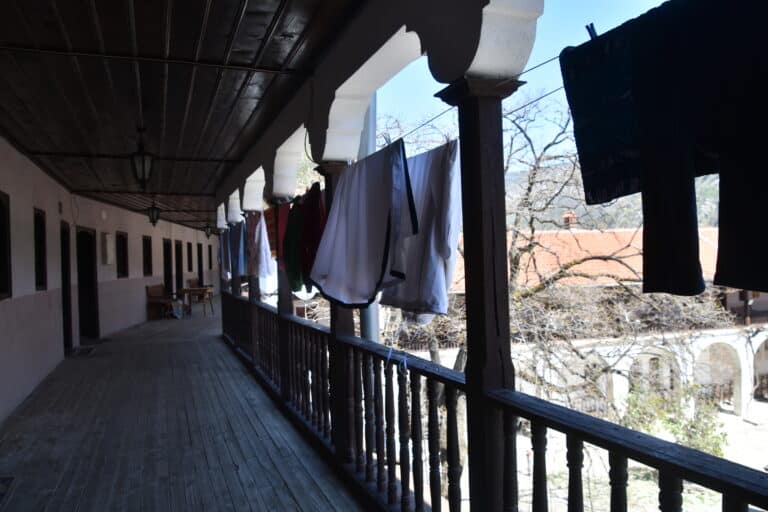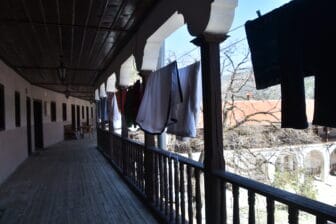 Laundry was dried in the part where the monks lived.
When we tried to leave him, he asked for some money, so my husband gave some to him.
Is it something like Dhutanga?
I didn't feel unpleasant.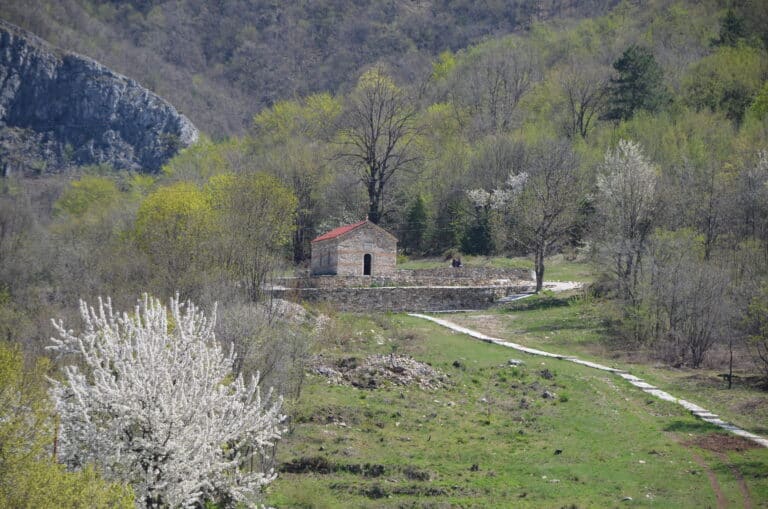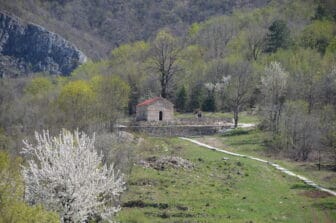 The guidebook said that the ossuary was also a highlight in the monastery, so I asked about it to the shop staff selling religious things.
She said that we should go out of the premises and go up the hill from the car park, so we did as we were told.
Certainly you can see a small church up the hill.
The scenery was pretty picturesque and it was lovely, but when we got there it was closed.
I looked at the pictures of the ossuary later online, and unfortunately what we saw was not the ossuary.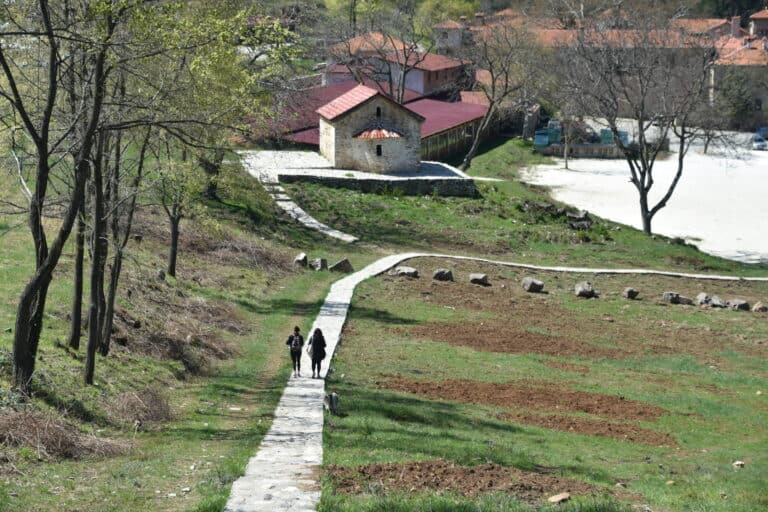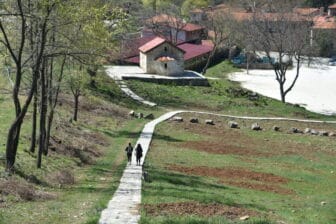 At such times, I think it would have been better if we could have joined a tour which could explain things and there would be no wasted mistakes.
But on the other hand, it's hard to give up personal trips which you can spend as much time as you like, so there are advantages and disadvantages.
By the way, I asked the person at this shop about the time of the return bus, but she didn't know anything.
Well, can we go back without problems …?