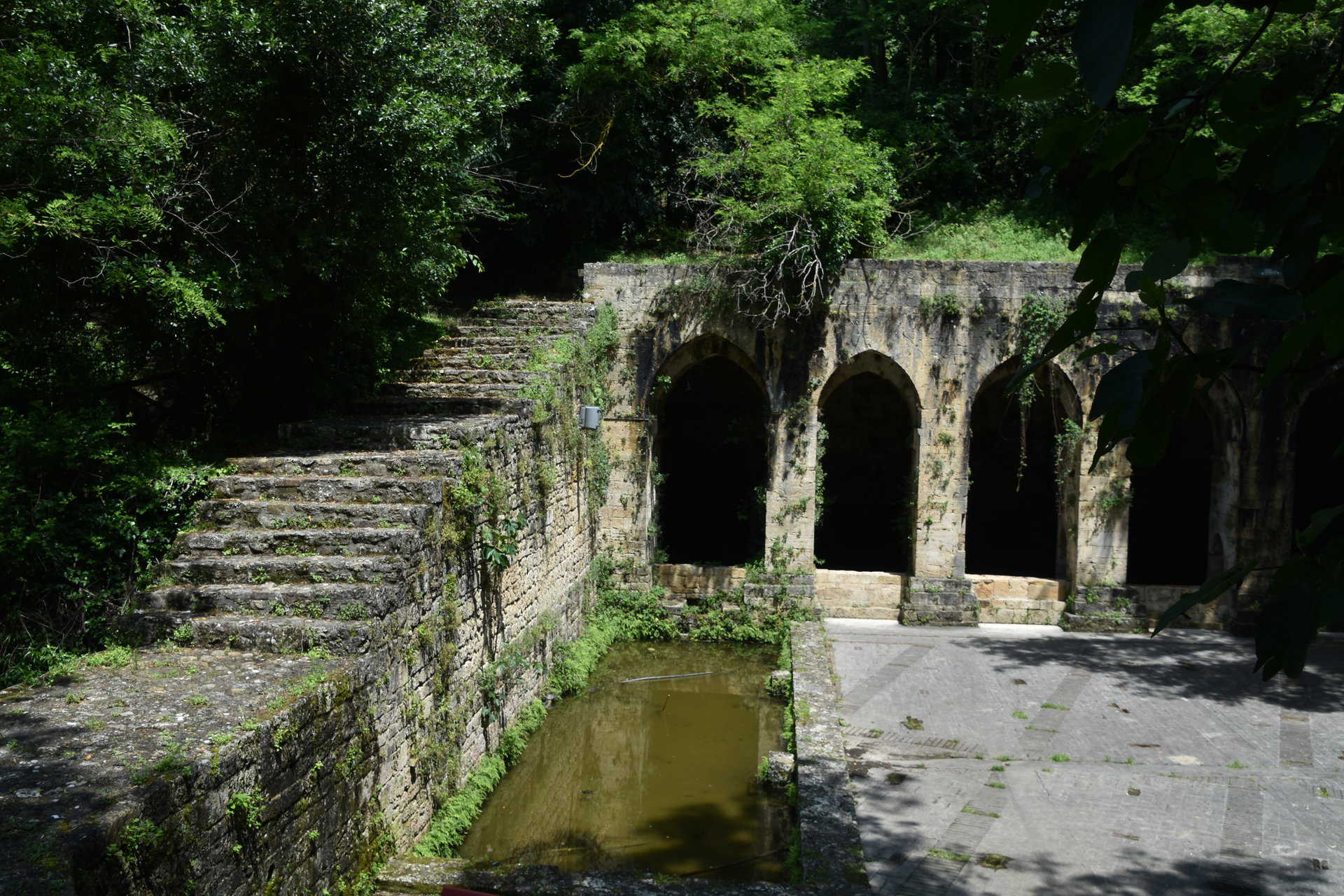 [June 2023] After coming down from the castle of Poggibonsi, a town in the Tuscany region of Italy, we headed for the Fonte delle Fate (Fairy Fountain).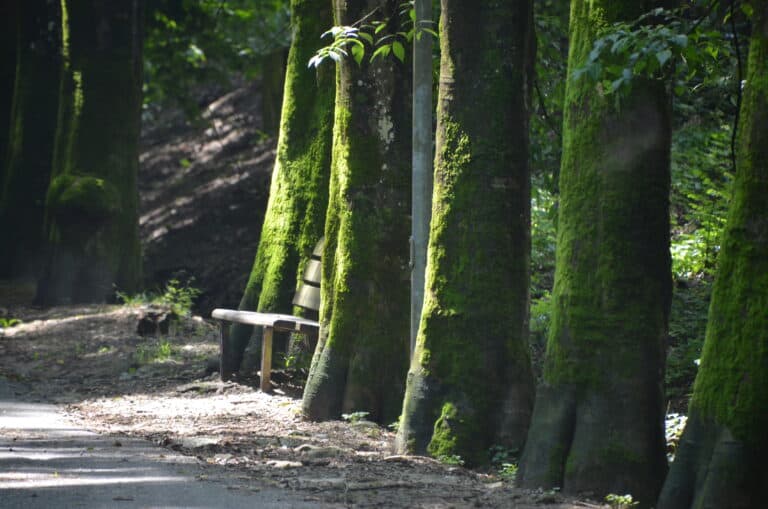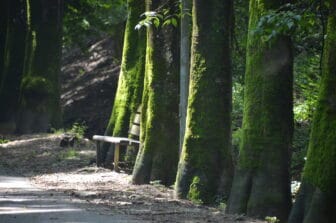 Isn't it a wonderful name that makes you want to visit?
Although it is inside the park, there is quite a bit of walking up a gentle uphill slope.
It was a hot day, so at one point, I felt I could not keep going and we took a break on a bench by the pond.
There were many turtles in the pond.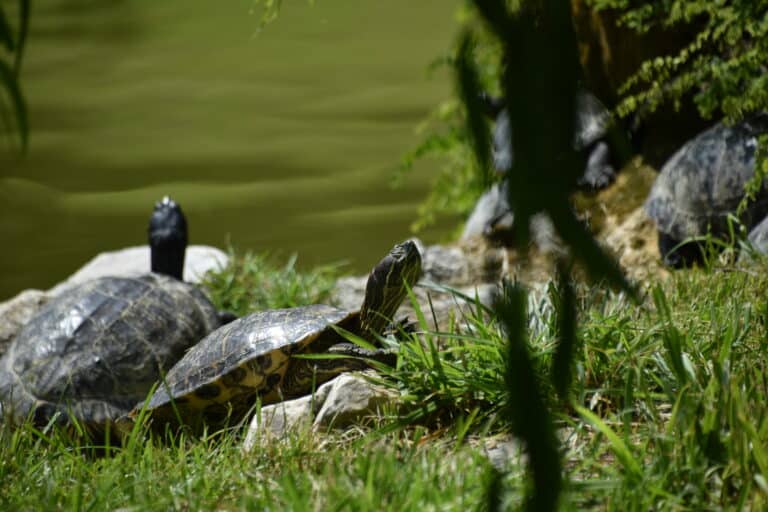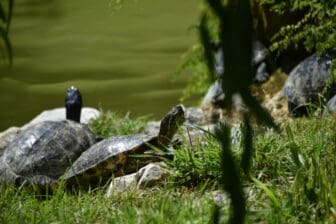 When I regained my strength and stood up, we found the spring was right there.
The spring was completely different from what I expected.
I think I was imagining something like the Arethusa Fountain that we saw in Syracuse, Sicily, but here it was a reservoir inside a building with many arches.
According to the information board there, it was built as a sort of water tank in the mid-13th century.
It was buried in the late 15th century to build a fort for the Medici family, but it was discovered in 1803.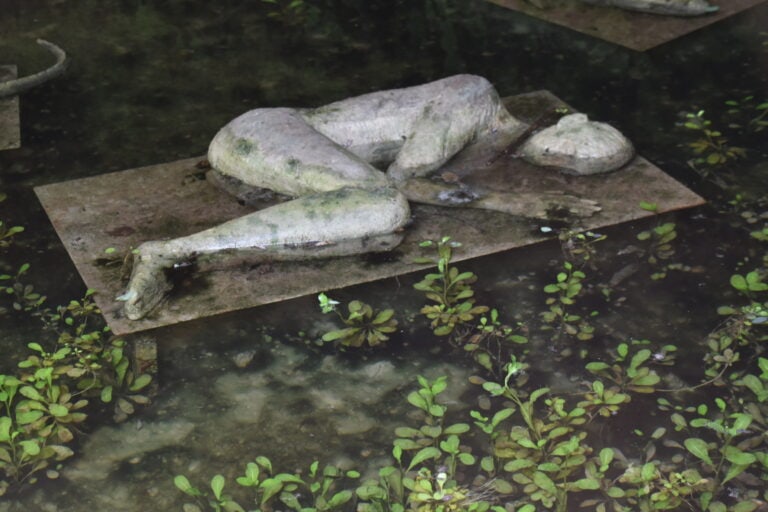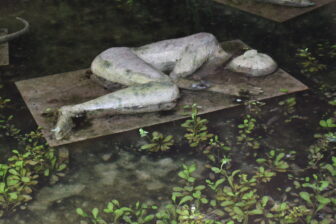 To my surprise, there were many statues of people and crocodiles in the water.
According to the information board, this is an installation work by Mimmo Paladino from 1998.
The title is "I dormienti" (Sleepers).
A quick search reveals that this person is a successful sculptor.
It's interesting in itself that his works are there, but there's also some really mysterious music playing all the time.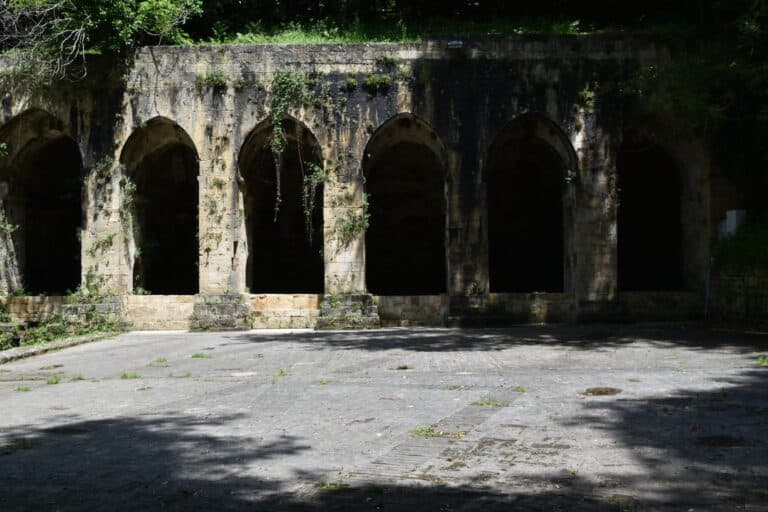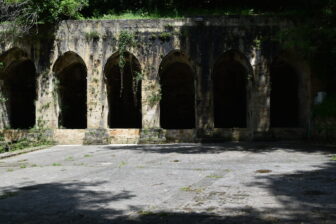 This really added to the atmosphere.
My husband said, "It reminds me of the cave where we saw a performance in Syracuse."
I was glad that I walked all the way here and saw this.