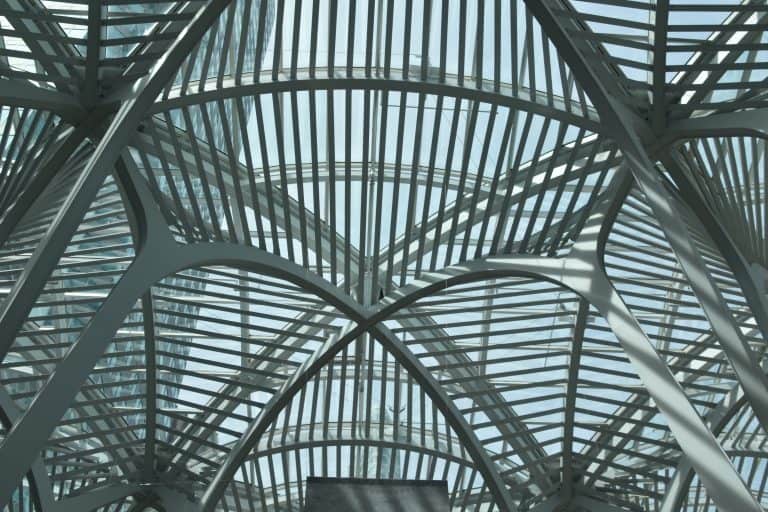 [ July 2019 ] There was a free walking tour in Toronto in Canada, too.
It started at 2 pm at Union Station.
Guides for this kind of tours have to have a good loud voice, but unfortunately the female guide on this occasion did not have a clear voice and it was difficult for us to pick up what she was saying and on top of that her expression was little more than platitude and did not make it exciting.
The actors who are not yet popular often do this work as the second job and we can expect 'their passionate performances', but this time, she was not an actor, but a stage manager.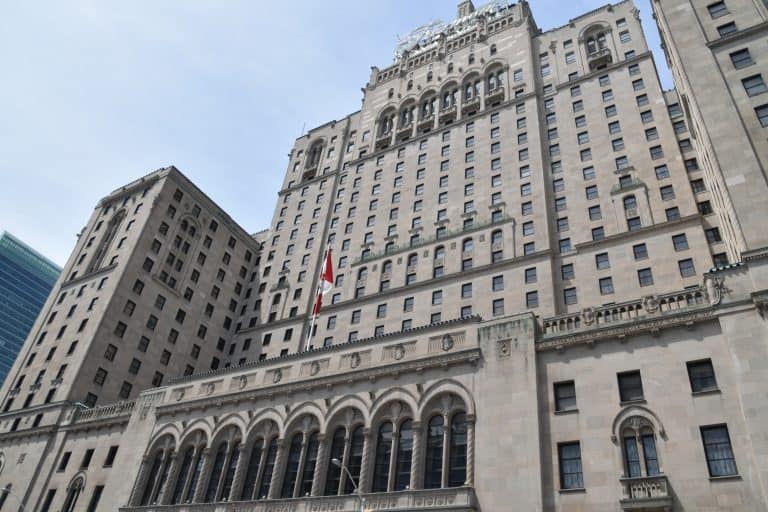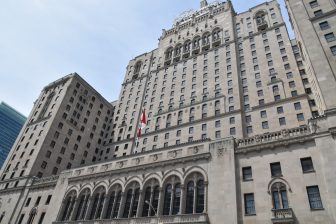 Even so, we could learn some things about Toronto.
This town developed from this Union Station as a centre and after the station, the railway company built the hotel in front of the station.
This hotel, Royal York Hotel which looked like a small version of Stalinist Architecture opened in 1929.
Our guide said "This town developed and appealed to others by building big things" and this hotel with 28 storeys were big in those days and it was the tallest building in Canada for a while.
When the queen of the UK came, she stayed in this hotel apparently.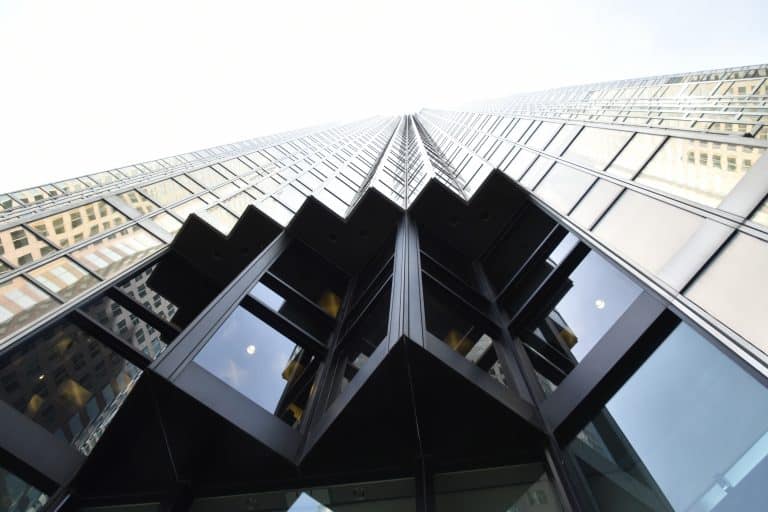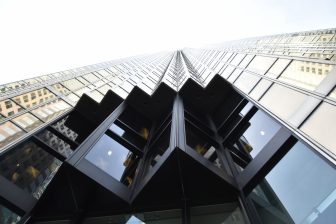 It is still a working hotel and in fact, some of our fellow tourists in the tour the day before to Niagara were staying here.
The next thing we saw was the building of the headquarters of Royal Bank of Canada (RBC), which is called Royal Bank Plaza.
It is a glazed skyscraper and I had thought it was new, but in fact it was built in 1970s.
The glass of reddish brown colour reflects the sunlight, so the temperature of the surrounding area are higher.
So when this building was completed, people around there complained that their electricity bill went up because they had to use the air-con more than before.
But when winter came, their heating bill was lower than before, so they stopped complaining.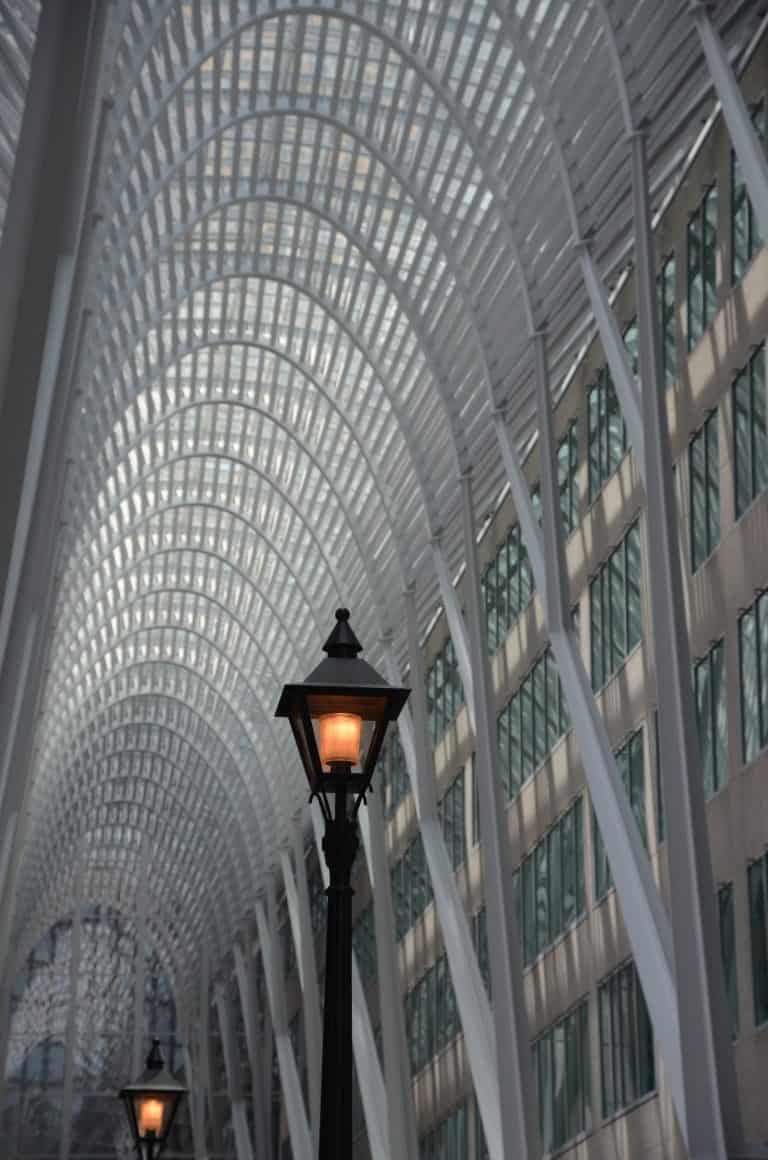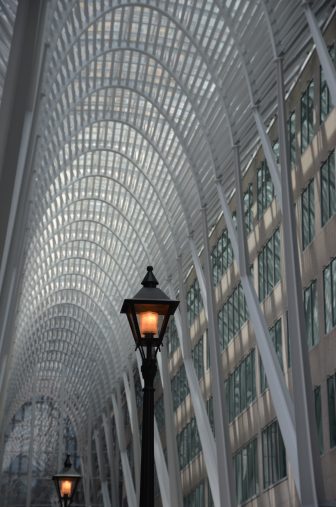 From here we walked for a short distance to Brookfield Place, another skyscraper.
We went into the building on the ground floor, which was a beautiful space called Allen Lambert Galleria.
Apparently it was designed with the image of a cathedral, so it is often called "Crystal Cathedral of Commerce".
One part used to be a public street, so the city gave them the building permission with the condition that citizens could still use it as a street.
At one point, there is an old looking building which looked rather out of place.
This is a 19th century building and they kept it only on the surface, maybe because it is listed.
I looked this place up on the internet and found that this design was chosen through a competition and the designer is a Spanish.