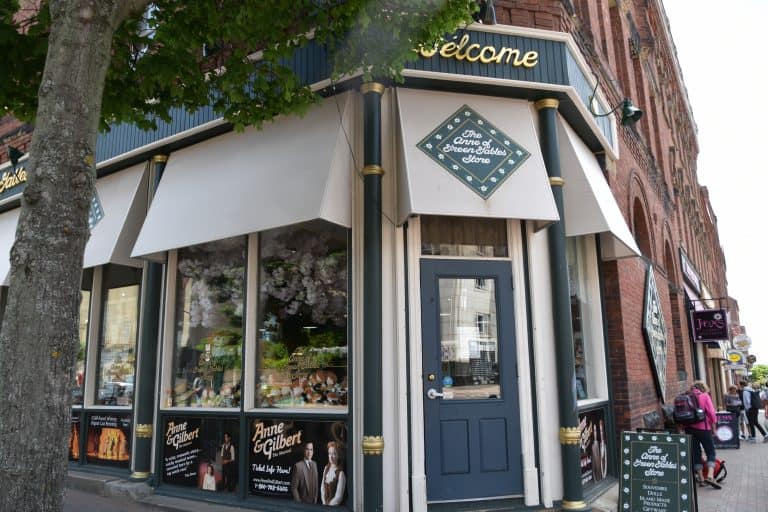 [ July 2019 ] On the second day on Prince Edward Island in Canada, we were going to do the taxi tour on the island.
The driver, Billy, whom we had met the day before was coming at 12 o'clock, so until then, we had a walk around Charlottetown.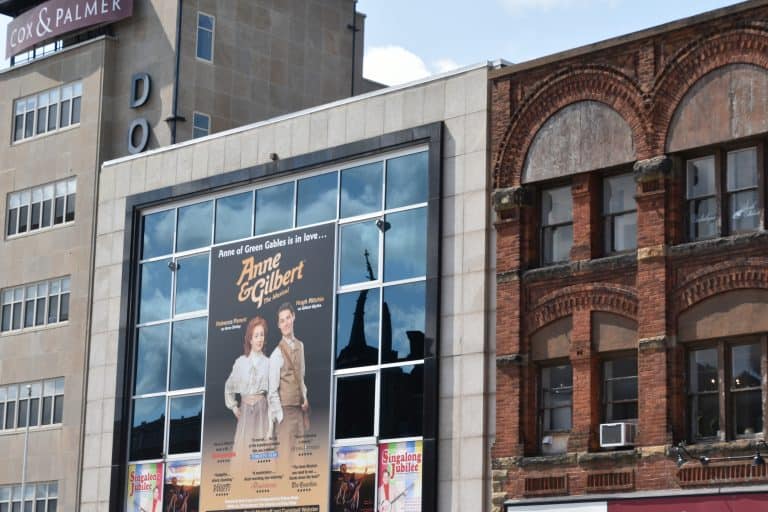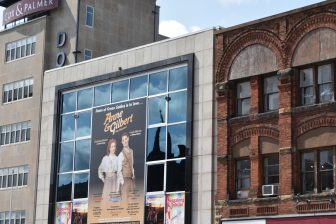 The weather was fine.
As you know, Prince Edward Island is the stage of "Anne of Green Gables", the novel.
For me, when people mention Canada, "Anne of Green Gables' comes to mind.
Anne is as important as that for me, but walking in the town, I found that she is very important for the island, too.
There was a shop called "Anne of Green Gables Store" and there seemed a drama or a musical called "Anne and Gilbert".
Anne definitely attracts a lot of tourists here.
We wanted to see the drama, but the timing did not work out for us, unfortunately.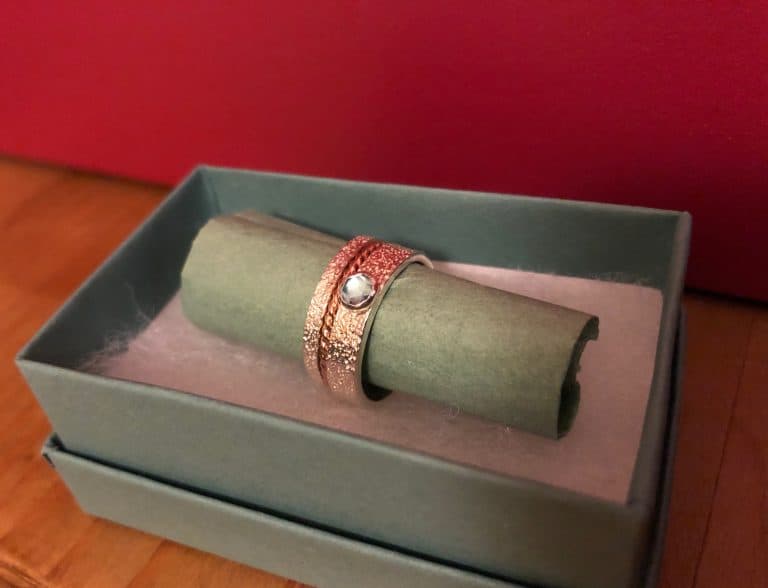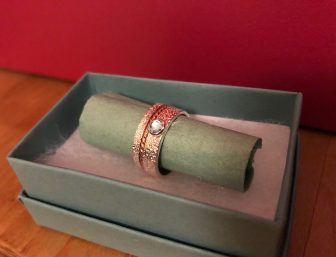 Apart from shops related Anne of Green Gables, there were other lovely shops and cafés in the town, too.
Among them, there was a shop called Kuriosities and there was a board saying "Why don't you take the sand of Prince Edward Island back home for your memory?" in the window.
That sounded very interesting, so we went in to the shop.
We found that they were making jewelleries tracing the sand into the metals.
I love this kind of things which can be found only at that place with some background stories.
So far in Canada, we had seen only the sort of souvenirs such as T-shirts with maples and I had been rather disappointed, but this was a great hit for me.
It was fairly expensive, but I bought three rings including the one with blue topaz.
As the shop assistant was doing, I wear three of them together.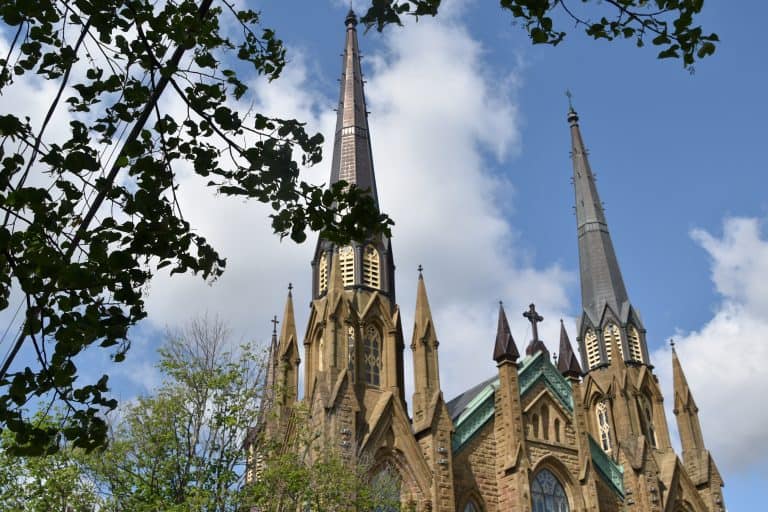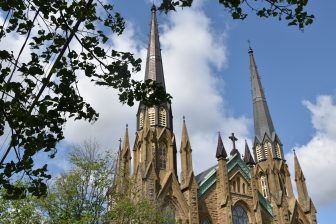 Prince Edward Island is English-speaking area in Canada, so majority of people here are probably descendants of British people, but the shop assistant here was friendly and very eager like those in the European continent such as in Italy and not like those in London who are apathetic.
After this very satisfactory shopping, we visited St Dunstan's Basilica Cathedral which was very close to our hotel.
It looked too magnificent for this small town.
According to the information board in front, it was built between 1897 and 1907.
But it was hugely damaged by fire in 1913.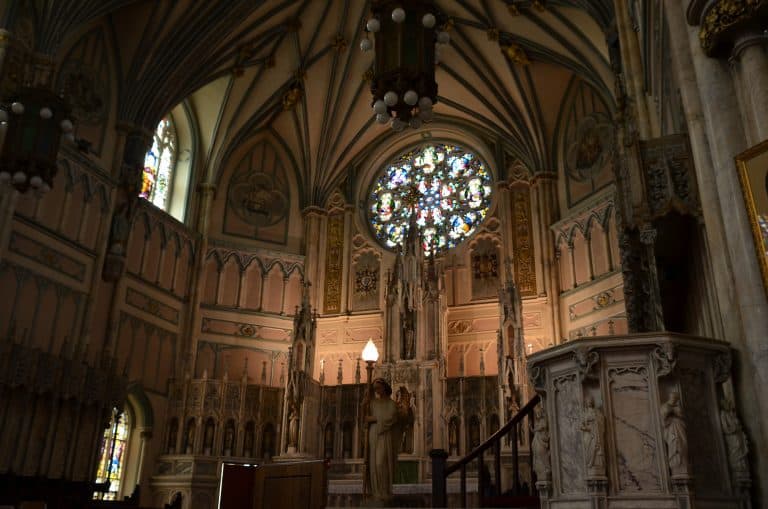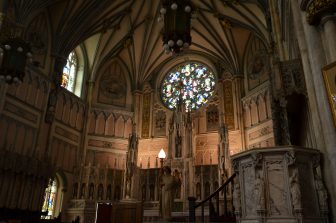 Citizens rallied to conserve the surviving walls and that led to rebuilding the cathedral.
The original design of the exterior was kept, but interior was redesigned.
Apparently this church got the Basilica status in 1929 and now it is the spiritual centre of Catholicism in Prince Edward Island.
It is the landmark of Charlottetown, too.
In front of the church, three people wearing the historic costume were singing and showing some skit.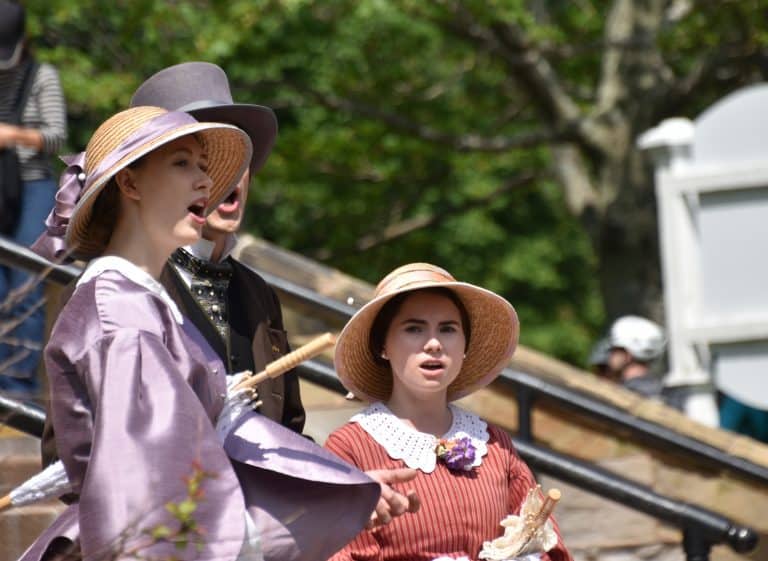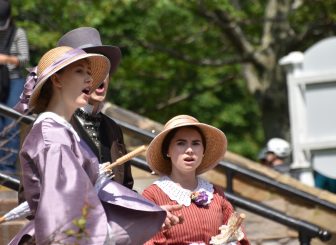 I guess the costumes are from the 19th century.
In fact, we saw a few people like these ones here and there in the town.
I wonder if they were staff members of the town or actors.
Anyway, they were helping for creating the lovely atmosphere of the town.