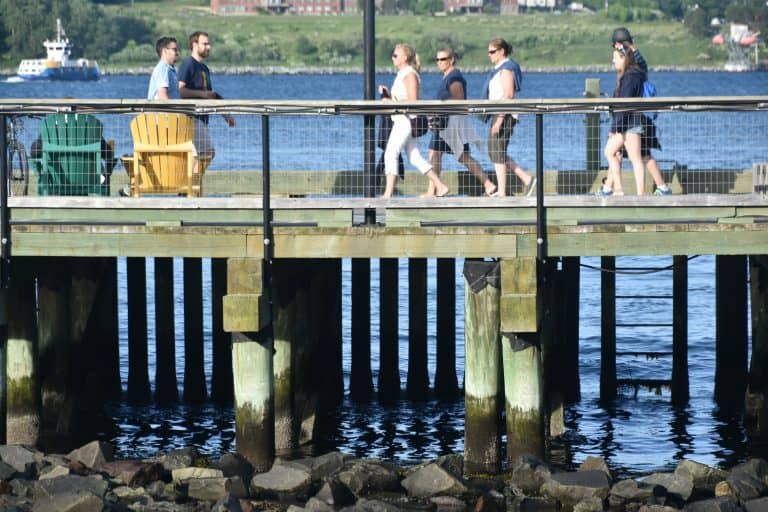 [ July 2019 ] The centre of Halifax, the capital of Nova Scotia province in Canada is on the slope going down towards the sea.
There were many quaint old buildings but many new boring buildings, too, which was rather shame.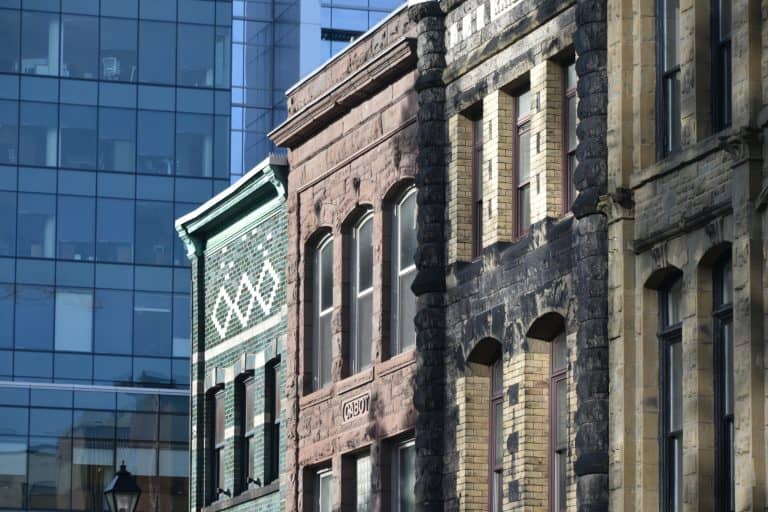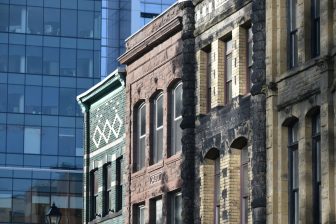 Along the port, there was a wooden promenade and this place seemed to be the place of rest and relaxation for the local people.
On this sunny afternoon,there were many people strolling or drinking a glass of beer at the pubs around here.
Our guidebook says that Halifax has 'the numerous pubs with their craft-brew culture' rather than wine bars.
There were some information boards along the promenade and we learned something about the people called Acadians whom I had never heard of.
Acadians are originally French people who moved to this region and they kept friendly terms with the indigenous Mi'kmaq people.
But because of the war between France and England in the mid 18th century, they were ordered to show loyalty to Britain and they refused that, so all of them were expelled from this region violently.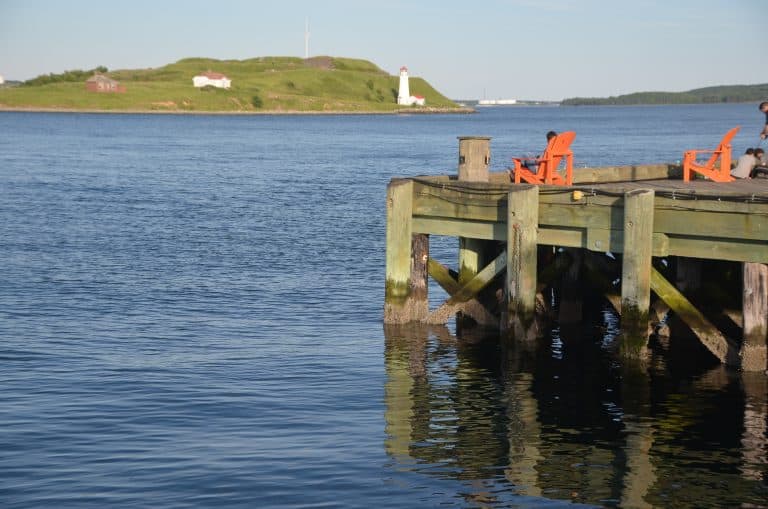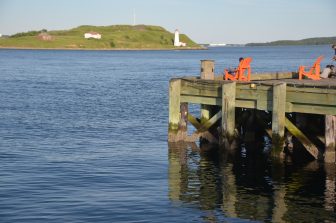 They moved to many places including Louisiana in the US, but in the late 18th century, some came back to this region and started living in the areas where there were no British.
Interestingly, they are clearly different from French Canadians in Quebec province and they have their own culture, flag and language apparently.
In New Brunswick province next to Nova Scotia, there is Acadian Historic Village reconstructing their old village.
If by some chance, we visit this area again, I would love to go and visit this Village.
While we were walking on this promenade, another thing we learned was that they were having a Jazz Festival in Halifax, too.
They have set up an open air venue and we understood that we need tickets to enter there.
My husband loves jazz, so we looked for the ticket booth, but unfortunately we could not find it.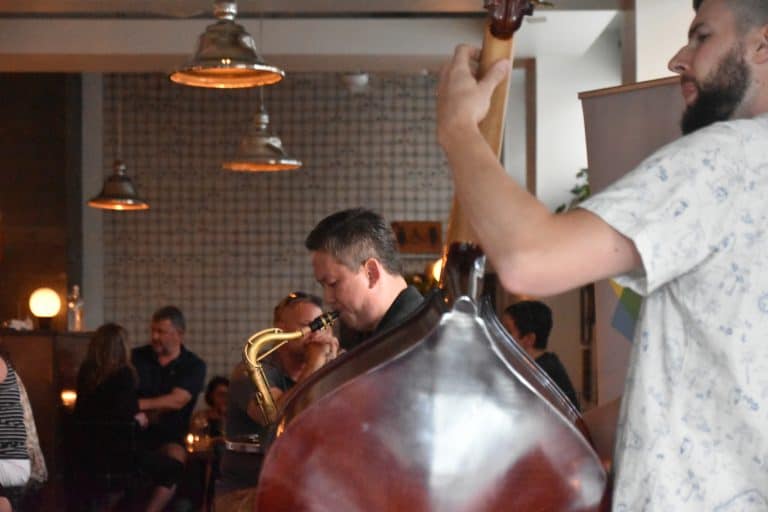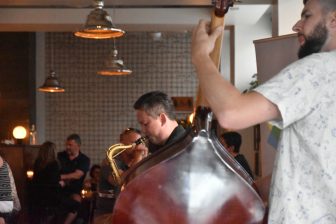 By the time, we were a little hungry, too, so we moved back inland to look for somewhere we could eat something light.
We prefer wine to beer, so we looked for a wine bar and came across a place called Obladee a Wine Bar.
Fortunately, they were supporting Jazz Festival and within the bar, a band was playing.
So we had a good time, listening the music, drinking wine and eating cheese.
The band consisted of three men, sax, bass and drum.
In comparison with the one we had listened in the square in Montreal which was a young amateur band, this one was real professional performance and my husband looked very happy.
Although the portion of the cheese was small and not particularly good, the Lebanese red wine we had was very nice.