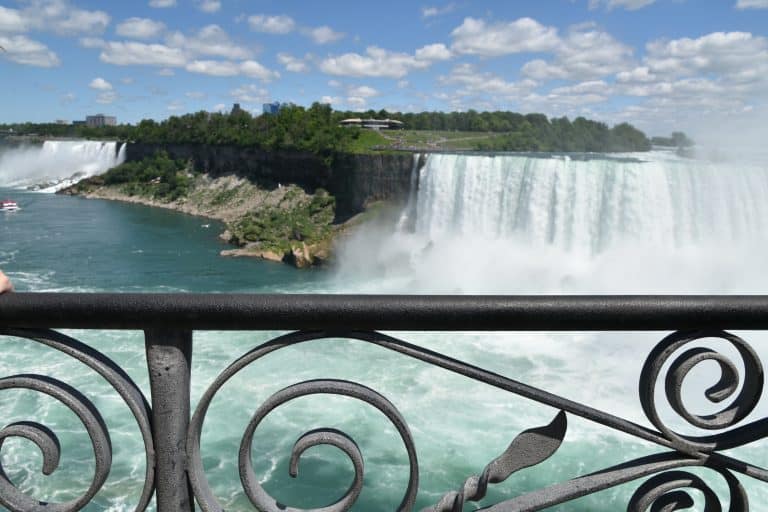 [ Jun.2019 ] I continue talking about our tour to Niagara Falls in Canada.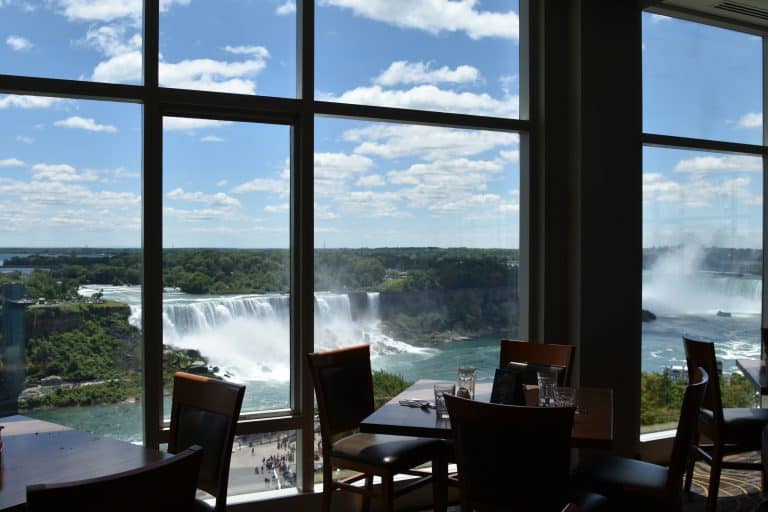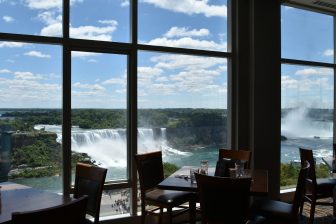 After feeling the strong power of the falls on the boat, we all got together at Sheraton Hotel on Clinton Hill.
We went up to the 13th floor of the hotel, where we had lunch at the restaurant with the view, which was included in the tour programme.
It was buffet lunch and foods were OK.
Many of the foods were fried in Canada and I felt a bit difficult to be honest.
We had a glass of the local red wine.
This restaurant seemed the purveyor to tourists and after us, a group of Japanese tourists came in.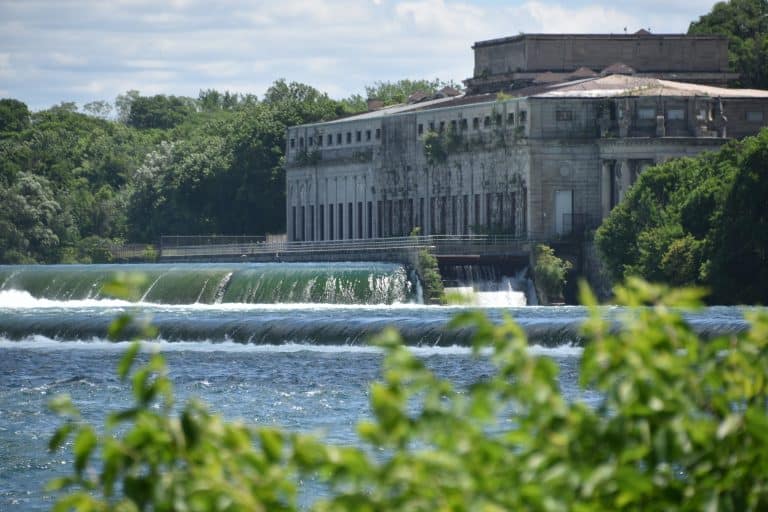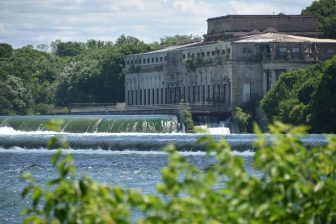 After lunch, we saw a power station built in 1950s and it is not used any more as well as the water gate and then went to the place called Table Rock.
It is a perfect spot to see the falls from above.
The reason why it is called Table Rock is that there used to be a rock which was flat like a table sticking out to the water and it was the tourist attraction from early to mid 19th century.
But the rock started collapsing in 1818 and after a few incidents, in July 1850, about one third of the rock collapsed.
At that moment, a driver was washing his carriage there and luckily he survived but not his carriage.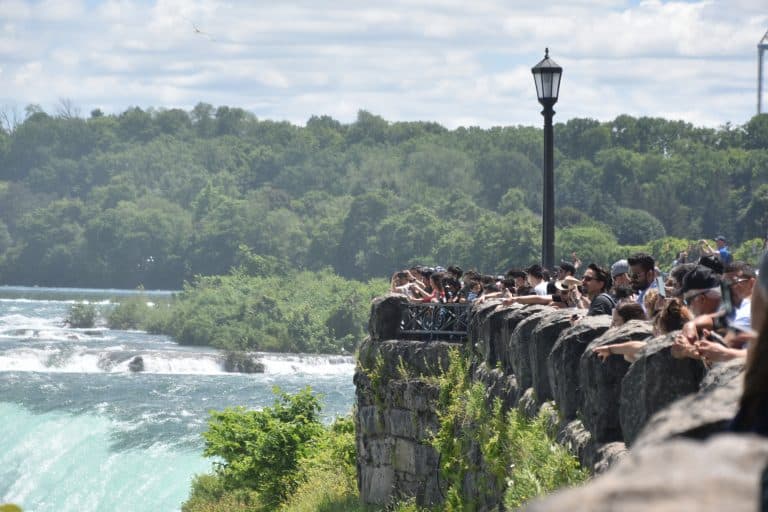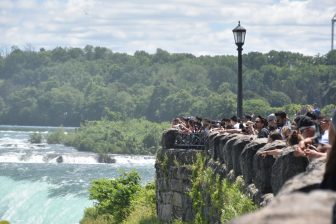 After that, in 1935, they blasted the rock for the safety.
So there was not the rock with the shape of a table now, but still it was a good place to see the falls, so there were great many tourists there.
You have to wait for your turn patiently to reach the fence to take good photos, just like other famous touristy spots such as Mt. Hakodate in Japan and Colcovado in Rio de Janeiro.
When we reached the fence, the view was gorgeous and I felt it was worth being patient.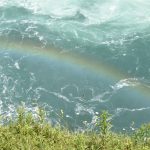 We could even see the rainbow.
After enjoying the falls to the full, we moved to the place called Niagara Whirlpool where the Niagara River winds and saw the cable car called 'Whirlpool Aero Car' crossing the river.
Unfortunately we only saw it.
It is a historic cable car which started working in August 1916.
On this red and yellow gondola, 35 people can stand and the distance it goes is about 1 km.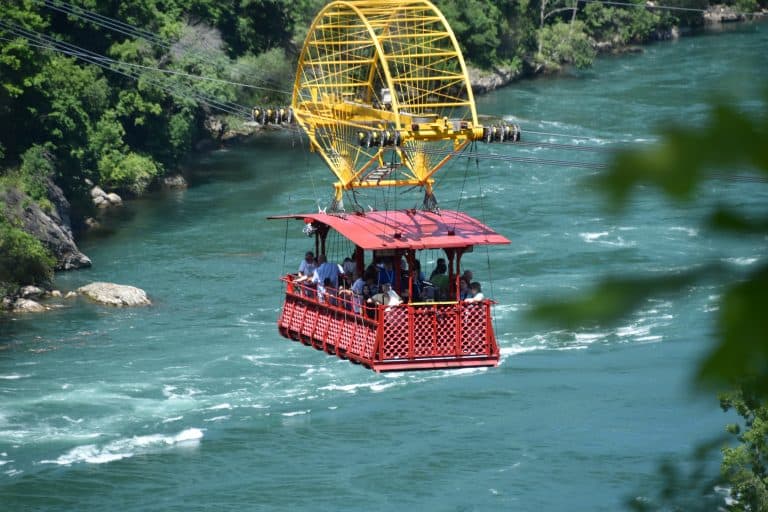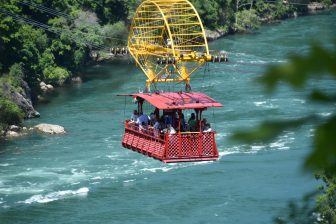 Apparently you can see the whirlpool of the water closely.
It looked enjoyable to ride on it.
By the way, this Niagara River is the border between Canada and the US, but this cable car links only Canadian land, so you do not need your passport for crossing the river.