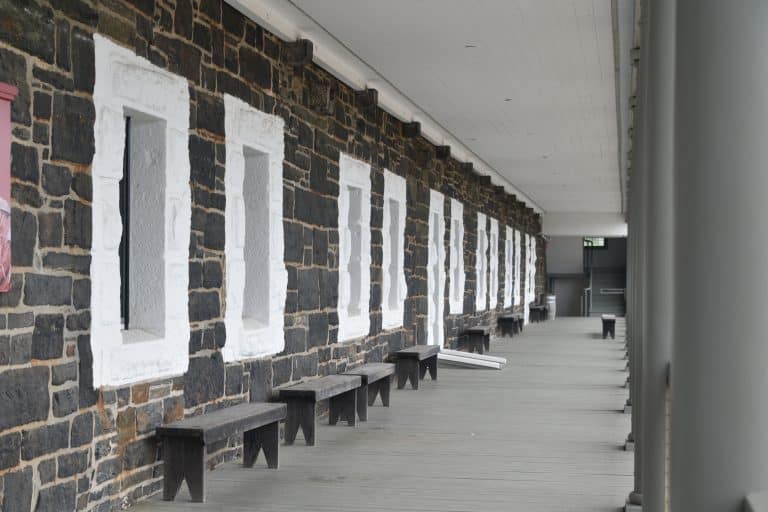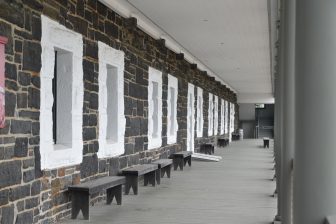 [ July 2019 ] On the second day in Halifax in Canada, we visited the Citadel located just behind our hotel.
The entrance fee was as much as 11.70 C$ (£6.90, €8.00, $8.85), but it included a guided tour.
It just happened that when we went there was near 12 o'clock, so the person at the ticket office recommended us to watch The Noon Gun.
We were told that we could see it well from the balcony of the building which used to be the barracks, so we went up there first.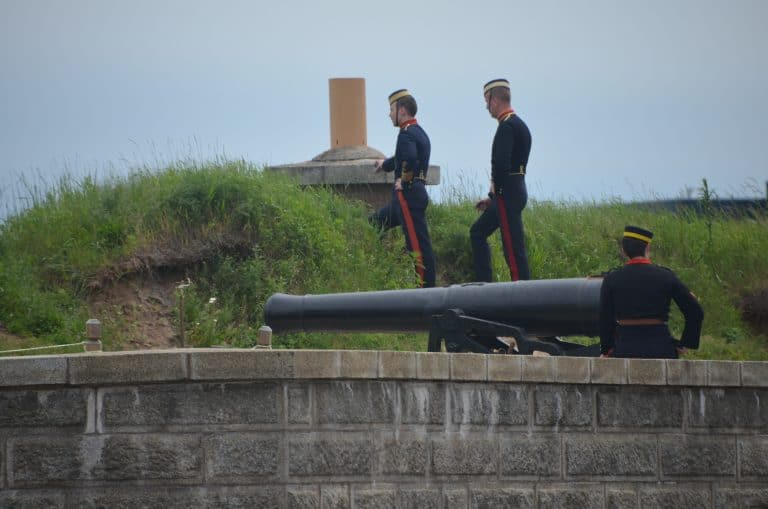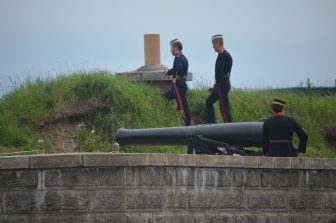 After a while, three men wearing the old fashioned uniform fired a cannon in the old fashioned way just once.
And that was it.
According to the explanation we had later, they started to fire the cannon which was too old to use in a battle as the time signal at noon and at 4 pm.
This Noon Gun has been fired every day since 1856 without missing a day.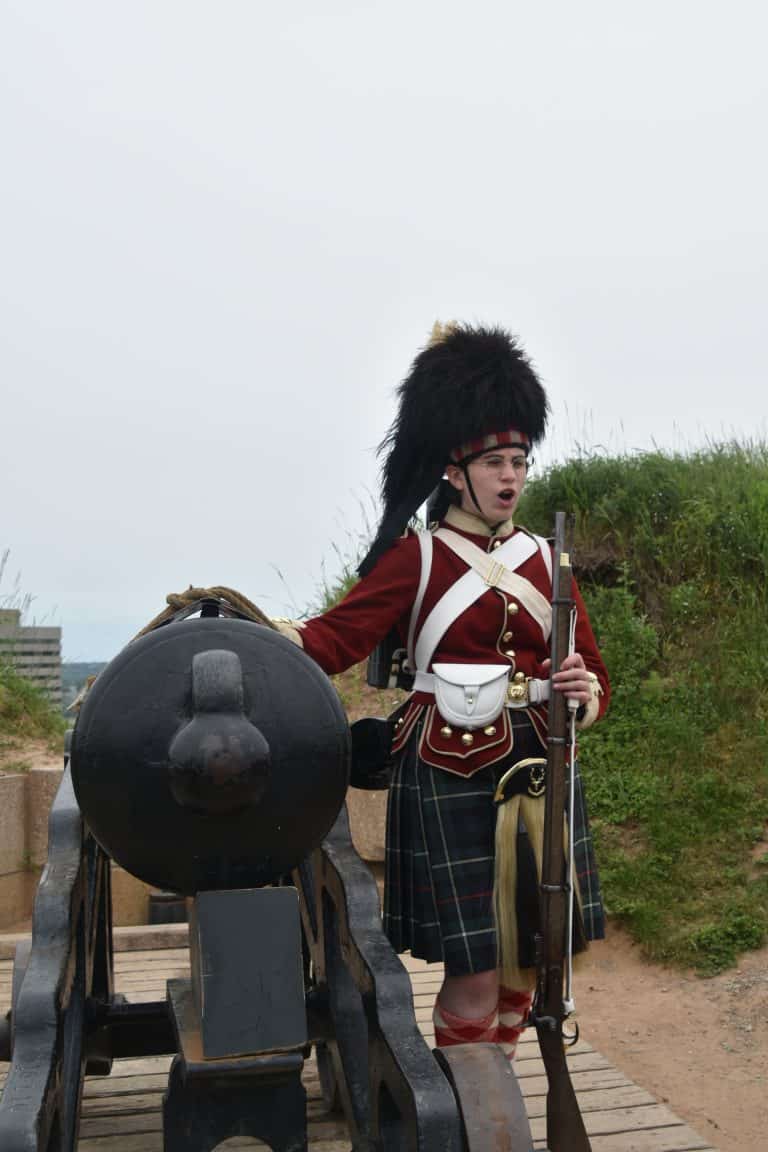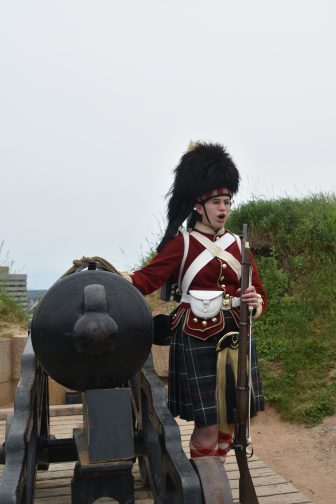 They had been using a certain amount of gunpowder for a long time, but recently they reduced it to half to save the cost and the noise became much softer.
The costumed people were not only these three, but all of the workers here were wearing the uniform of soldiers with a kilt.
They are supposed to be the soldiers of the Unit 78 of Scottish forces.
Most of them were female soldiers, though,  who had not existed in the past.
One of them was our guide.
She started explaining about the powder storage building.
It was made with thick wall with the thinner ceiling so that if there was an explosion, it would explode upwards.
Any metals were removed because they could start sparks, so even the nails were made of wood.
When we entered there, we saw many barrels just like a wine cellar.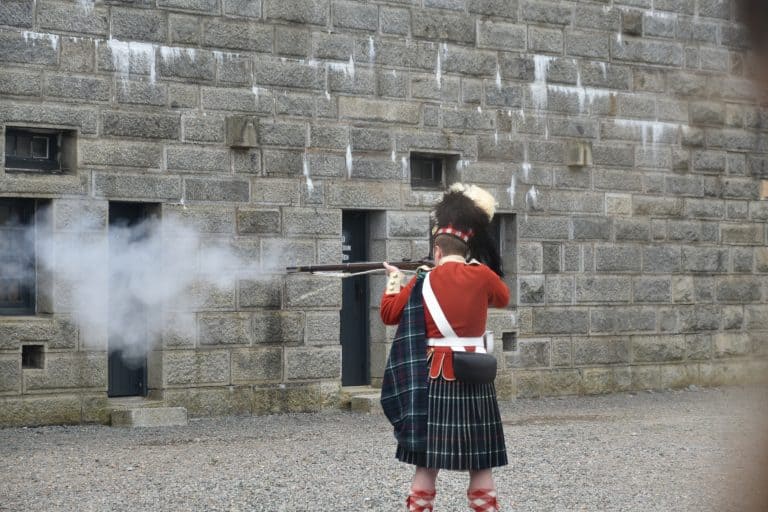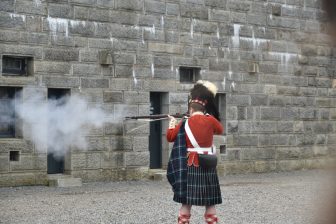 We also learned about the guns they used, which were the precursor of current rifles.
They were much better in terms of accuracy, timing and distance than the Muskets which had been used previously.
After that, we walked around having various explanations regarding this citadel and the last place of the tour was the rest area for the soldiers, which was a dark room with some wooden stands.
These stands were their beds to have a nap without any blanket or sheets to avoid any worms.
A prison for the bad behaving soldiers such as drunks was attached to this area.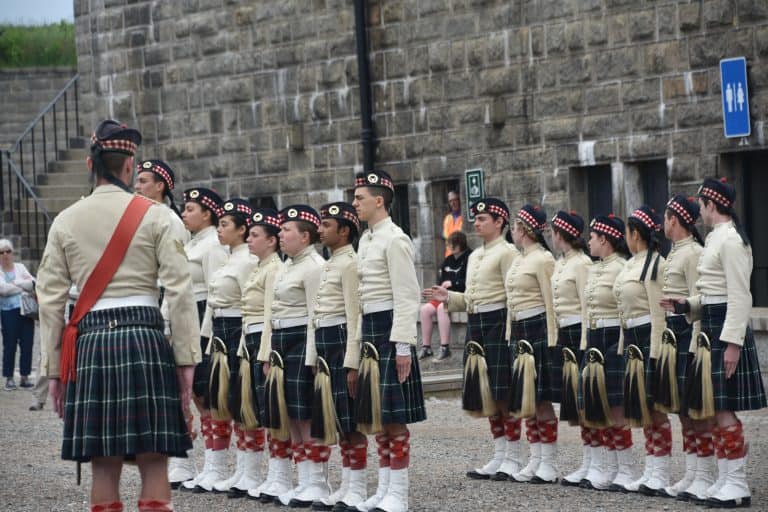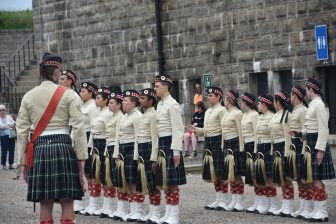 When we went out after the tour, we found that the soldiers were doing their training.
This visit was much more interesting than expected because of these performances.
Before we left, we went to the souvenir shop.
Among the goods they were selling, there were many things made in Scotland.
The meaning of Nova Scotia where Halifax is in is "New Scotland".
According to our guidebook, waves of Highland Scots arrived here from 1773.