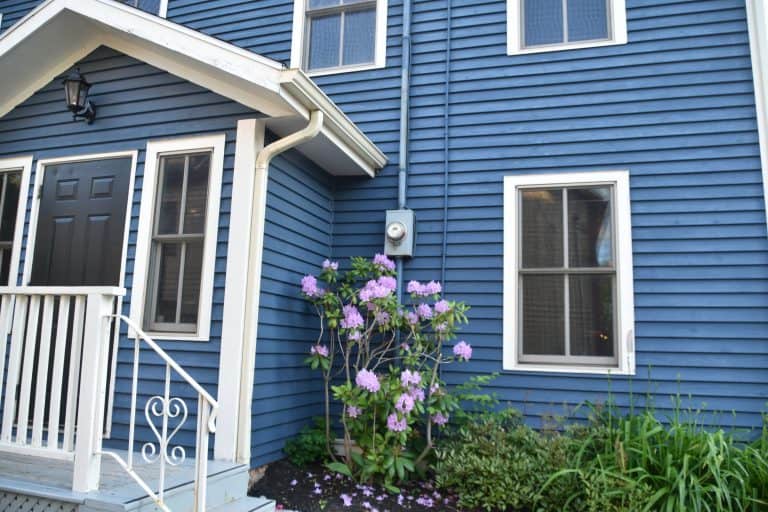 [ July 2019 ] After staying in Montreal in Canada for three nights, we moved to Prince Edward Island.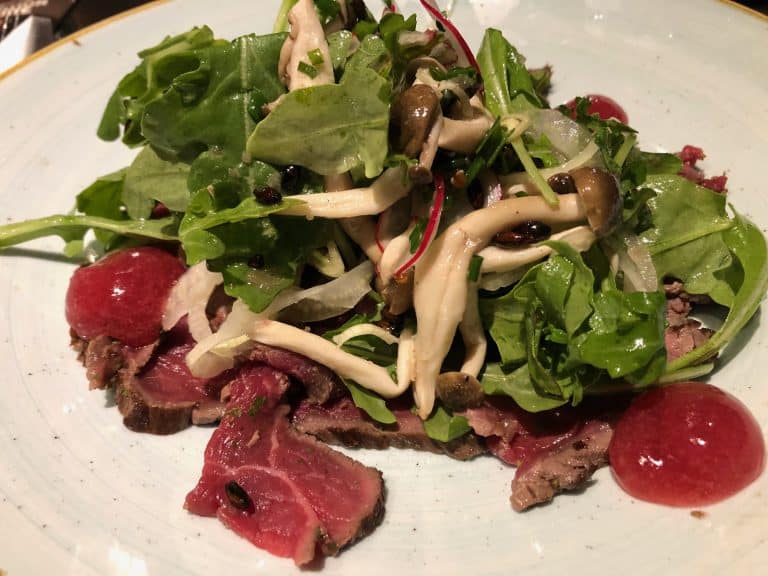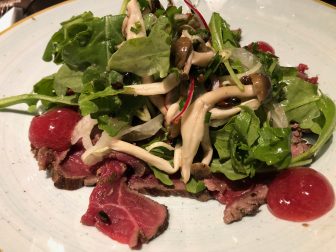 We had lunch at Montreal Airport because for an airport, there were some good restaurants there.
We both had lightly roasted bison salad at the first restaurant, whose service was slow, but the foods were good.
By then, we were familiar with the bison meat.
My husband looked it up and found that raising bison became popular in Canada during 1990s.
And the meat has low cholesterol apparently.
I wish bison meat will become popular all over the world.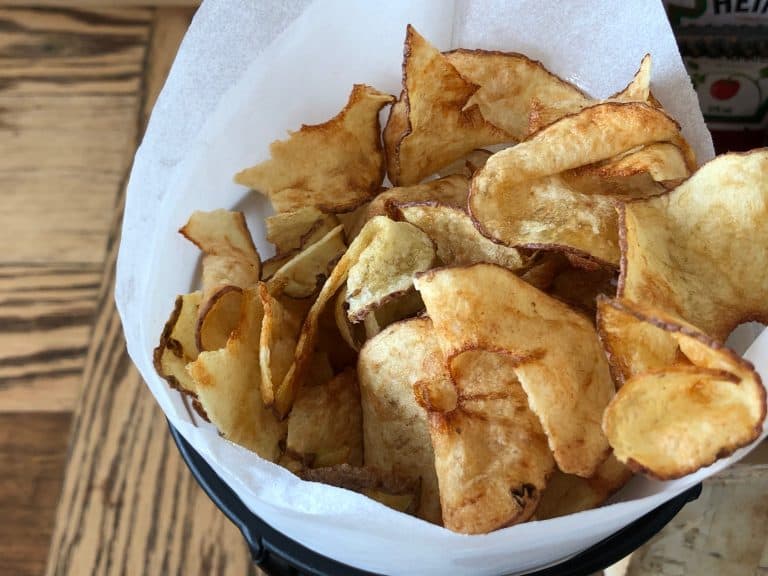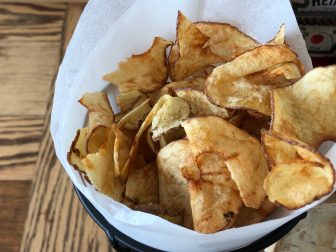 After this meal, we still had some time, so we went to another restaurant for dessert.
The home-made crisps there looked so good that we had that as the dessert with a glass of white wine.
The level of these restaurants were high as the ones at the airport and we were satisfied.
This time, the flight was about one and a half hours.
And to my surprise, between Montreal and Prince Edward Island had one hour time difference.
Canada is truly one of the world biggest countries.
We took a taxi from the airport to our hotel called Great George Hotel in the centre of Charlottetown, the capital of Prince Edward Island.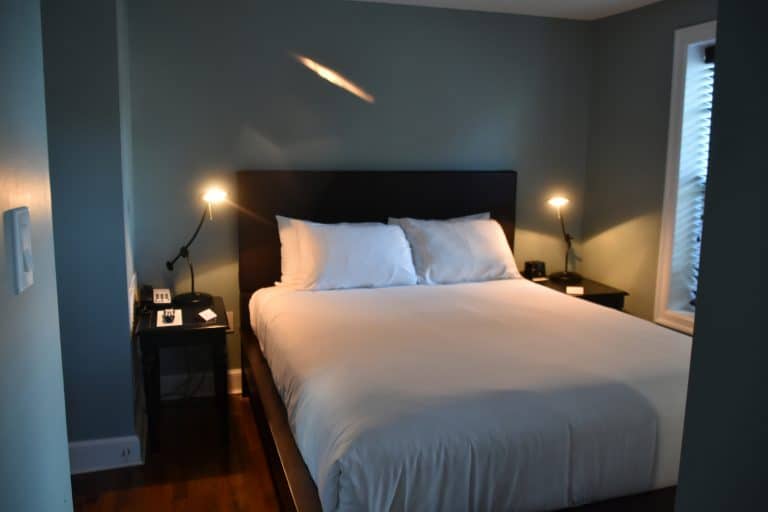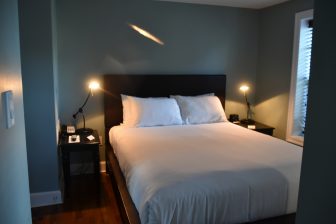 This hotel was very stylish.
They have a few properties within the town and each house seemed to have 3 or 4 rooms.
The hotel we stayed in Marbella in Spain was like this, we remembered.
According to our guidebook, this hotel is categorized as a Boutique Hotel and apparently each room is different, some are plush, some are historic and some are contemporary.
Our room was in the blue house which was diagonally in front of the main building.
It is just one of the wooden houses in this town.
The room was divided into the bedroom and the living room and there was even a washing machine.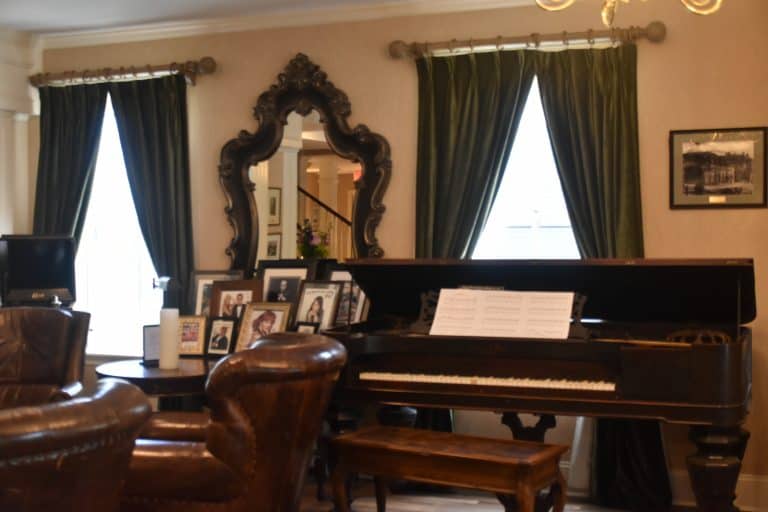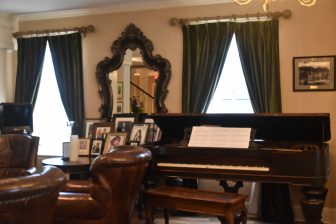 We could have lived here for a while, but we stayed here only two nights.
The atmosphere was so good that we said ourselves "We should have made our itinerary so that we could stay here longer".
They served breakfast without any extra cost which is rare in Canada and the breakfast room was the lobby of the main house.
There were cosy settees and we sat there to eat breakfast, which was nice and interesting.
The contents of breakfast reminded us, "So many countries, so many customs".
There were no croissants, no cheese or hams which we were familiar with, but they had many muffins and bagels.
Of course they did not have cappuccino and the coffee there was the ordinary filter coffee.