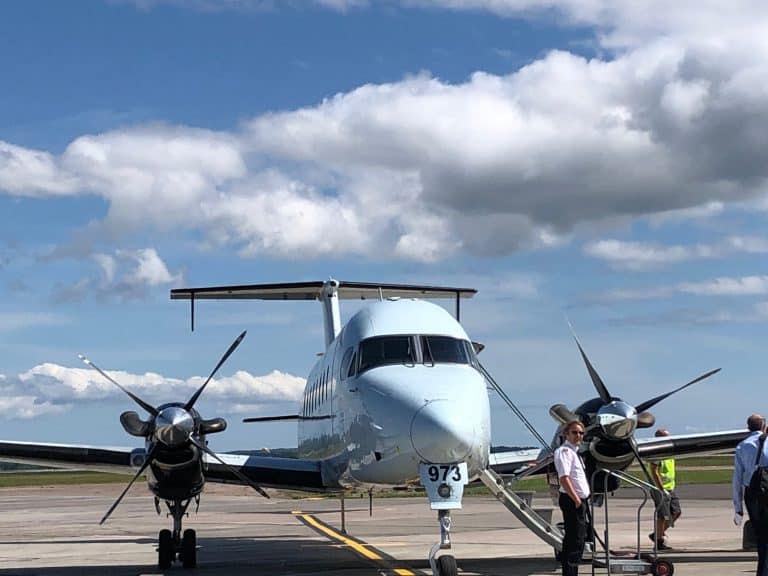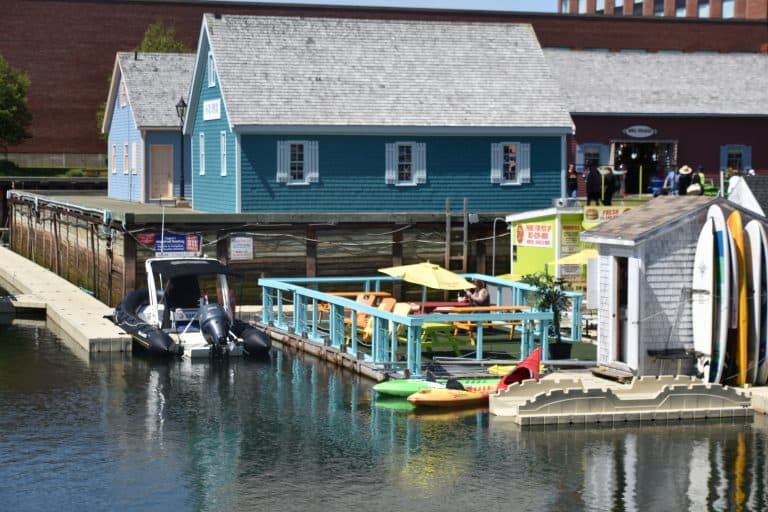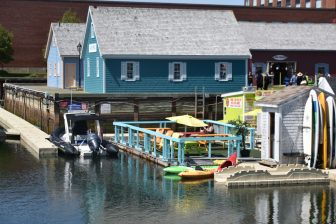 [ July 2019 ] On the last day of our stay on Prince Edward Island in Canada, we walked around the port area of Charlottetown after checking out our very good hotel, Great George Hotel.
Here by the water, there were many colourful houses and they were souvenir shops and some restaurants.
We did a bit of shopping and then went to a terrace restaurant and ate Lobster Roll.
It was served with a salad and very good and my husband repeated "The good thing is that you do not have to shell", but I thought it would be even better if the bread was a crispy baguette.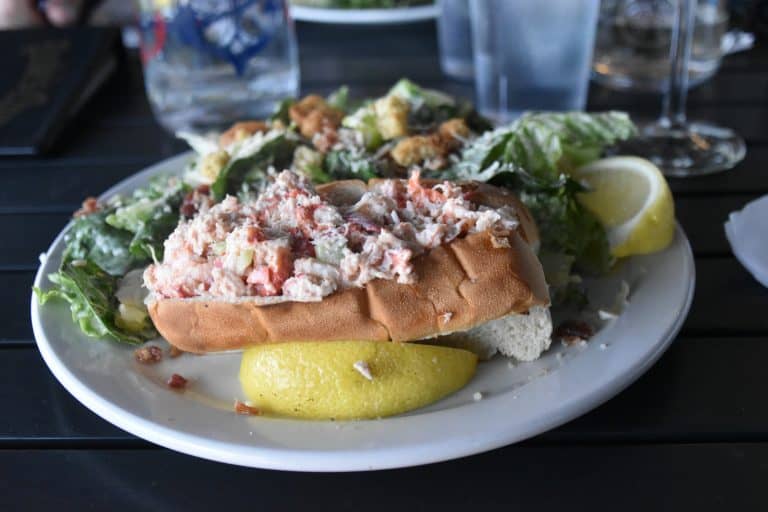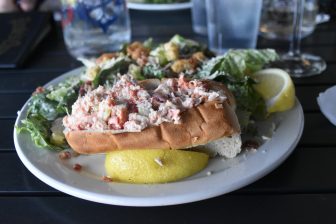 And as they have abundant supply of lobsters, why don't they make Lobster Pasta which we often come across in Italy?
At 2 o'clock, our familiar driver, Billy came to pick us up and drove to the airport.
While travelling, he told us that his son is running a business of lawn mowing.
Apparently in Charlottetown, if you leave your lawn grown too much, the town official will caution you.
And if you still leave it after the caution, they will send the lawn mowers to work in your garden and send you the bill for the work.
And the cost is more expensive than the usual market price.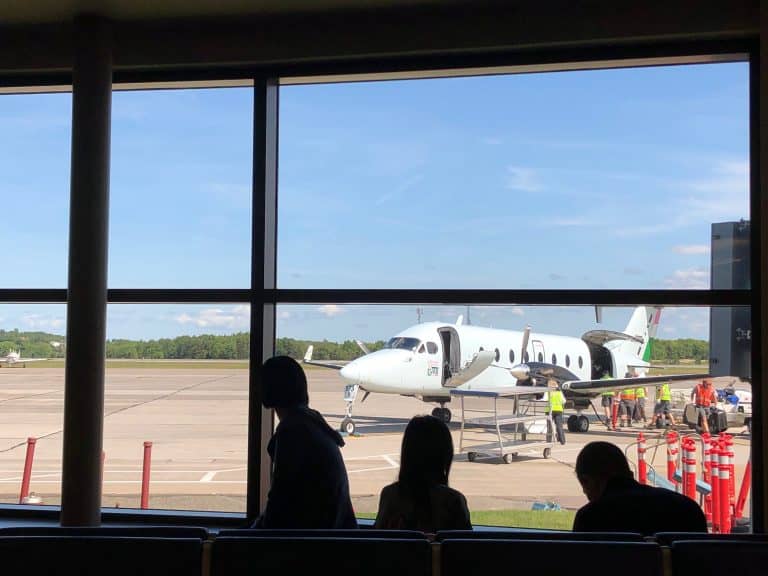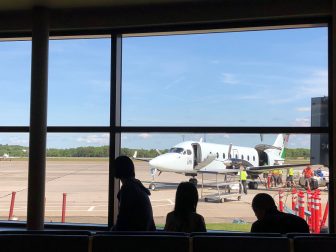 In fact, I had noticed that the lawns here as well as houses were nicely maintained.
We parted after Billy said "Next time you'd better come in autumn".
Today's highlight came after that.
I had thought it was strange when I checked in for the flight, because our seats were 4B and 5B.
Then we saw our airplane from the window of the airport, which was a very small propeller plane.
When we got on it, we felt excited as if we got on some ride in an amusement park.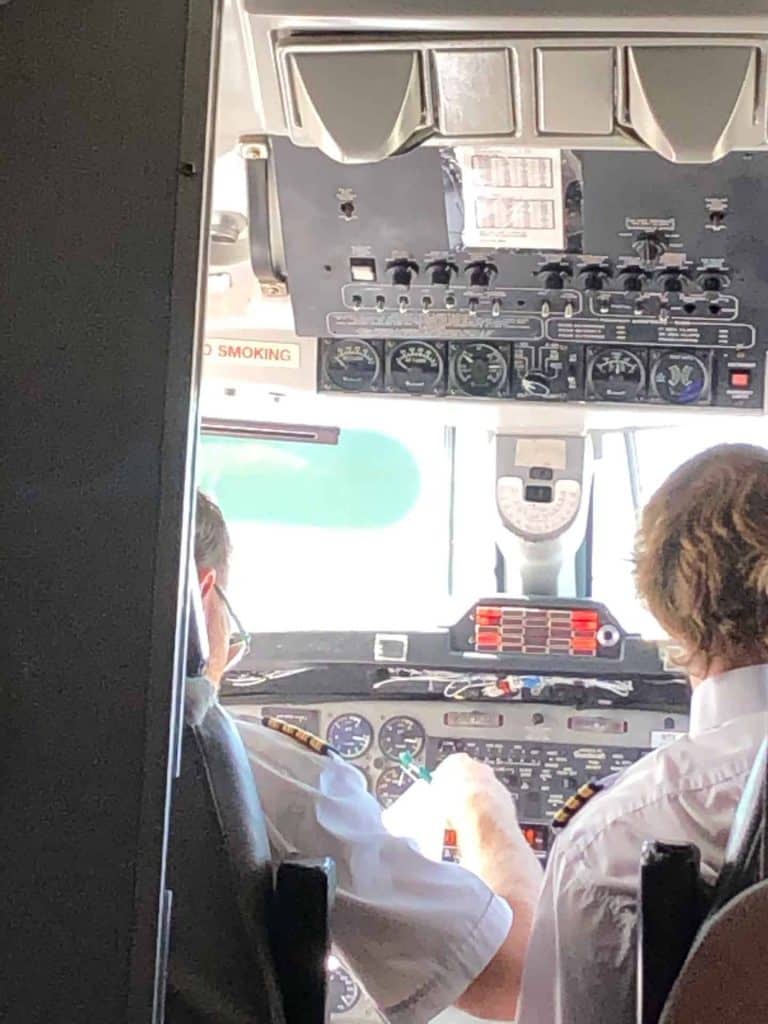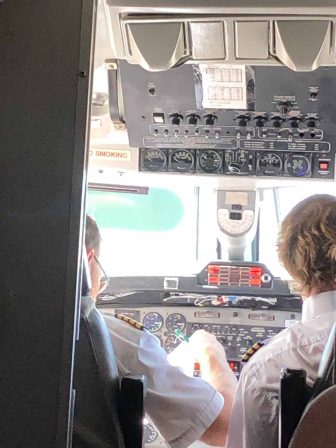 I counted and found that there were only 18 seats.
We could see the cockpit.
There were no cabin attendants and one of the pilots explained about the safety features of the aircraft.
The air condition's holes were located under the windows and there were not any shelf above the seats.
When it accelerated, I could feel its spirit, "we will fly now!".
Because it flew low, though maybe higher than where helicopters fly, I felt the ground close.
After only about 30 minutes flight, we arrived at Halifax in Nova Scotia.