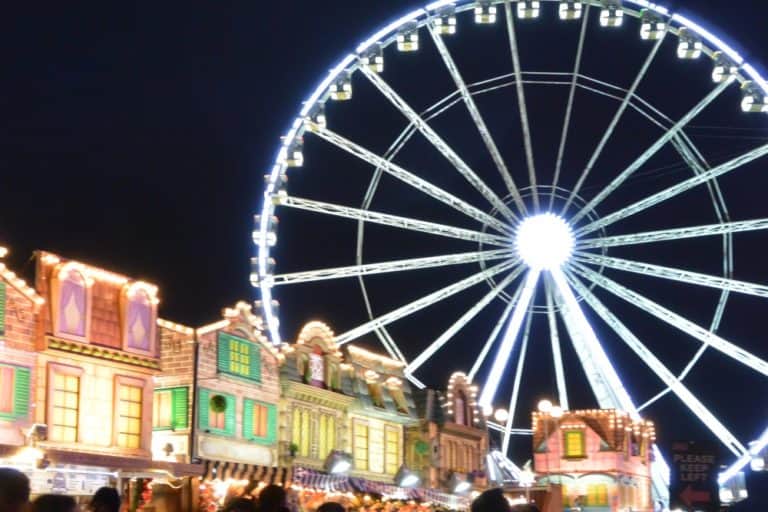 [ Dec.2014 ] I went to Winter Wonderland, an event which was held in Hyde Park, the famous park in London.
I was oblivious on this event, but apparently it was already the 7th year this year.
It was like a Christmas Markets in German speaking countries with a large-scale fun fair, ice rink and some events such as circus.
It was open from late November till early January.
We went there a few days before Christmas day, so there were so many people there which reminded me of a Ameyoko Market in Tokyo in late December.
The crowds put me off a bit, but at the same time the shops and decorations made me feel exhilarated.
The big wheel in this photo is apparently 53 metres high.
Anyone can get in this site free, but some people criticise that the rides are too expensive.
As we are grown ups, we did not have any rides, but had a glass of warm mulled wine and ate German sausage.
We went home very satisfied.