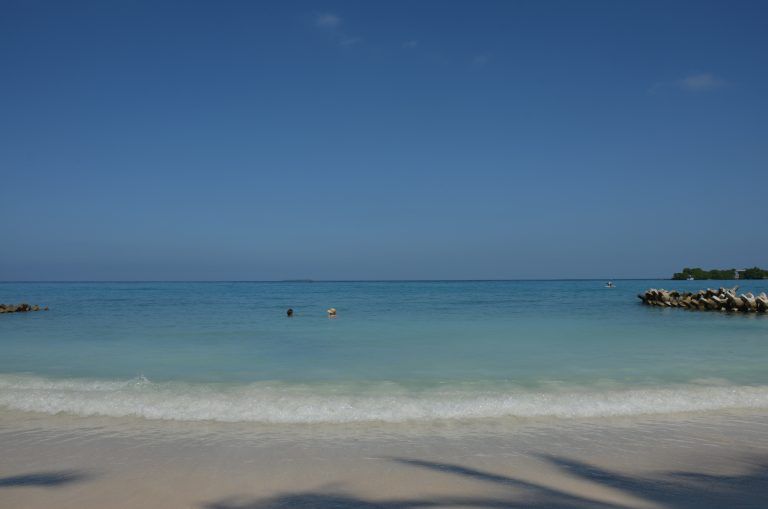 [ Jan.2017 ] The hotel we stayed on the island of Isla Grande in Colombia was the Hotel San Pedro de Majagua.
Apparently it used to be a house of a French painter.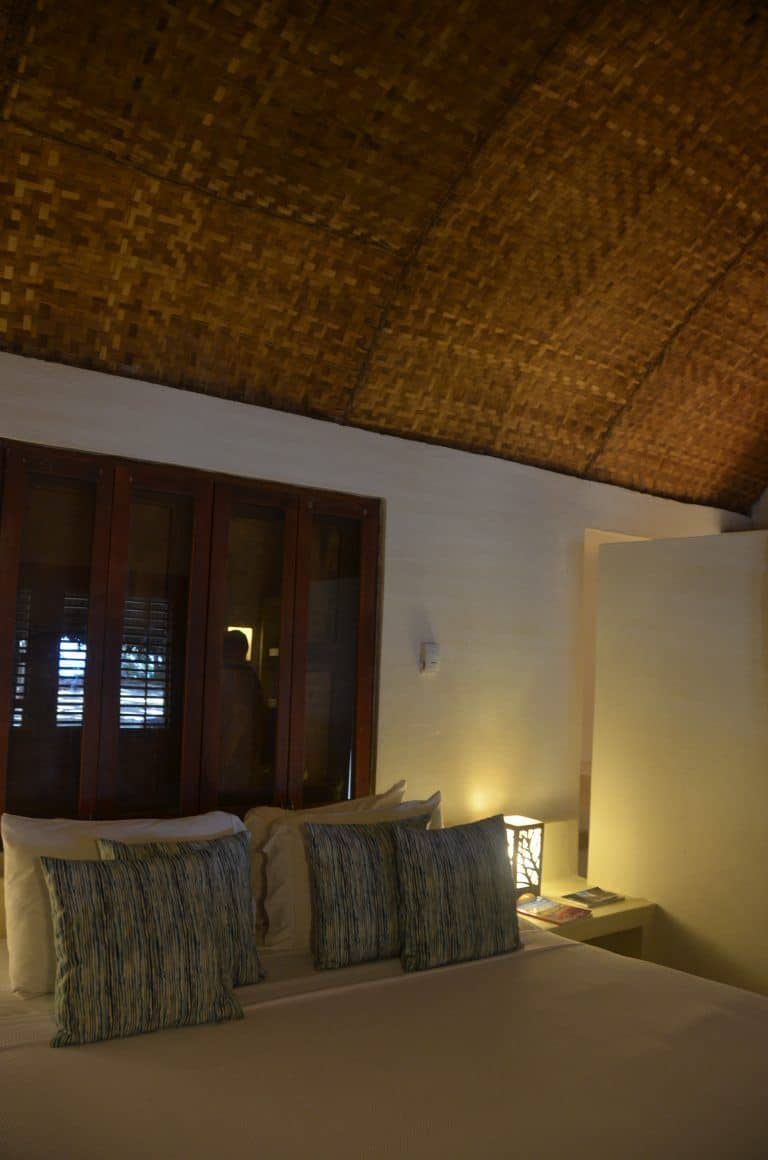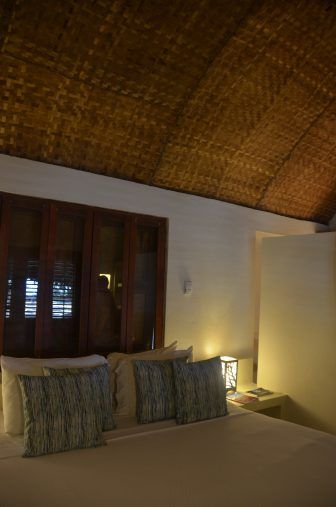 If I say that it was a resort hotel with a private beach, you would imagine something large like the one we stayed in Varadero in Cuba or Cesme in Turkey, but it was completely different.
There were only 17 rooms.
Each was a bungalow and there was a hammock hanging on the porch.
It was a lovely neat resort, but one that was making efforts to become an even nicer resort, if you see what I mean.
The interior of the room was atmospheric, but we had several problems such as the hot water, flushing the toilet and so on.
On the site of the hotel we came across some big iguanas walking freely.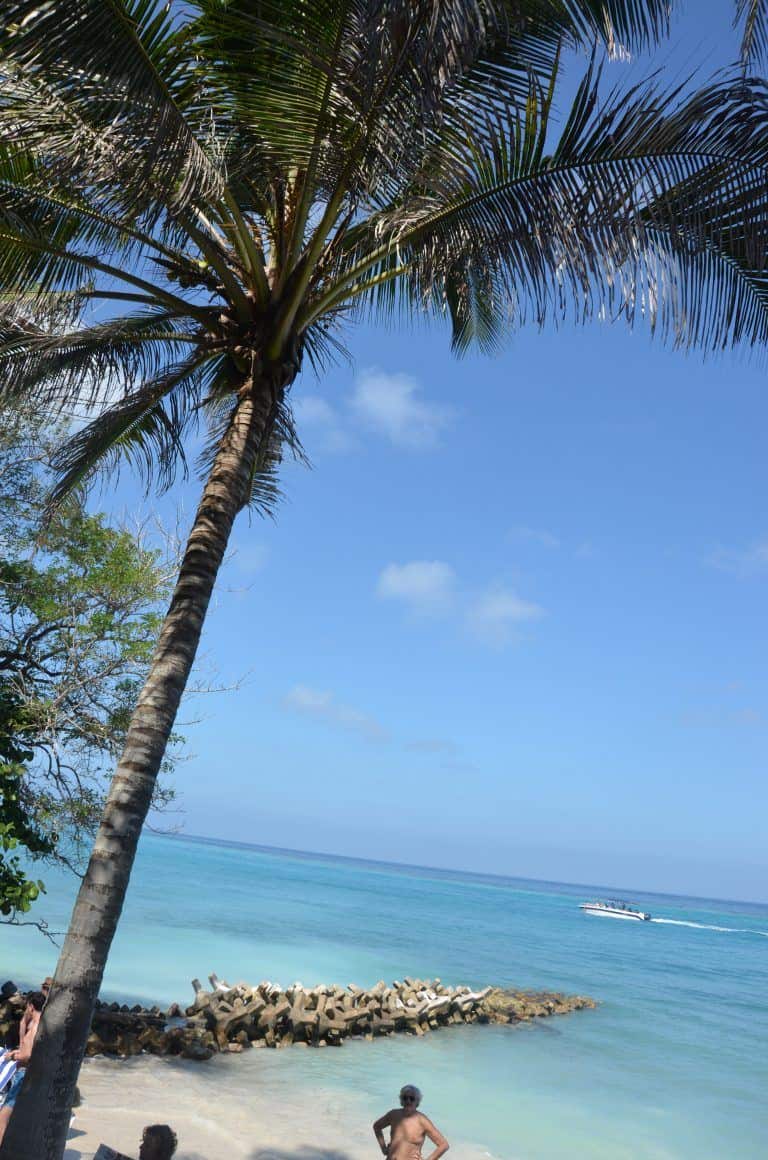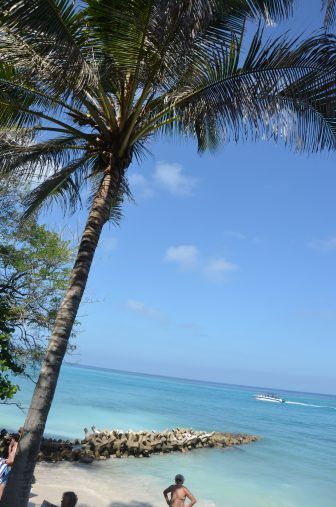 When we arrived here, the room was not ready, so we went to the private beach right away.
The colour of the sea was amazing.
It was a classic holiday scene with some palm trees.
The water temperature was just right and we enjoyed bathing very much.
When we were relaxing on the deck chairs, a vendor called from outside of the hotel fence with some lobsters.
We did not buy them, but watched what happened to the people who did.
When the business was done, the vendors went somewhere and came back after a while with the cooked lobsters.
People could eat them on the beach.
We wanted to try them if they came again, but unfortunately we did not see those vendors any more.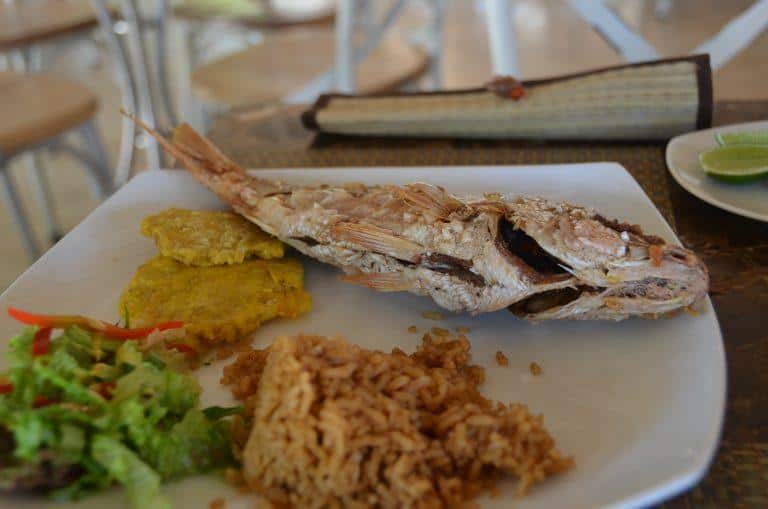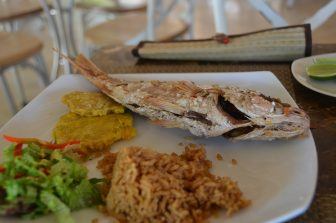 Before we had our room, we had a lunch at the hotel restaurant.
There were not any other restaurants, so we had to have every meal here.
We had the fish meal they recommended.
It was a grilled snapper with the garlic sauce which was so good that we had it again on the last day here.
It went well with the sweet coconut rice.