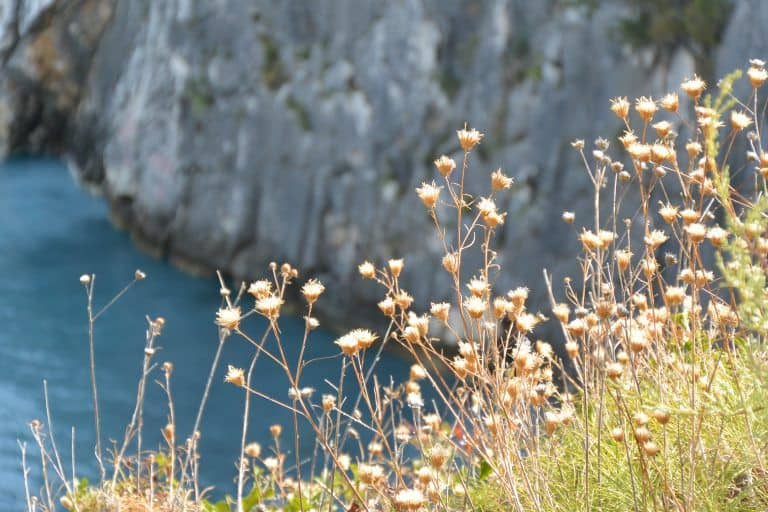 [ Sept.2017 ] Towards end of September when the weather was turning chilly in the UK, we went to Zakynthos Island in Greece.
We flew from Heathrow to the south and from around south Italy, we started seeing the beautiful colour of the sea from the window and started feeling warm.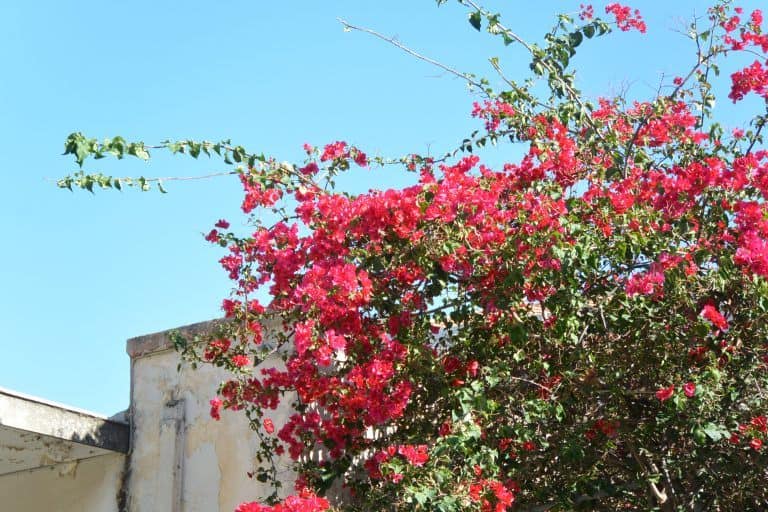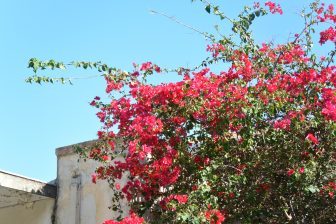 They said it was 25 degrees on Zakynthos when we arrived.
Most of the people would stay in some resort hotels along the coast on this sort of island, but because we decided not to rent a car, we chose a hotel in the Zakynthos Town called Palatino Hotel for the convenience.
The room was nothing special but the women at the reception were all nice and friendly, so we were happy staying there.
The only thing was that this hotel seemed to have a particular relationship with Chinese groups and on the next day of our arrival, when we went down to the breakfast room, we were surprised to find that the room was full of Chinese people.
This is the year that I am destined to be overwhelmed by Chinese, following the experience in Russia.
I did not expect Zakynthos among so many islands in Greece to be a popular holiday destination for Chinese people anyway.
We had booked a tour before leaving home, so we started our holiday with it.
I was expecting a group tour, but the passengers were only us and a mother and a daughter from Israel.
The woman called Katerina was a guide and a driver.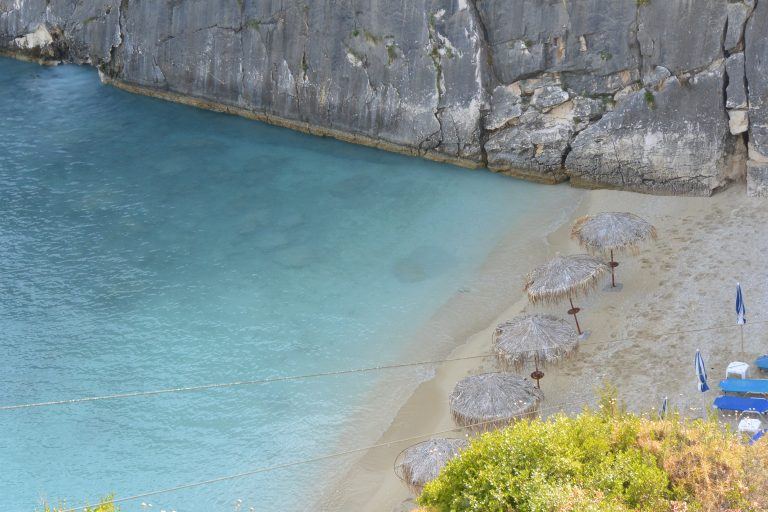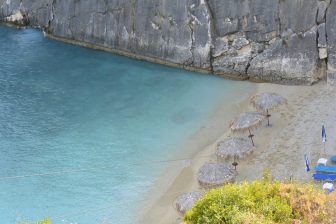 She was not from this island but originally from Peloponnese in the main land which is a bit more than one hour away from here.
The first destination was Xigia Beach.
Apparently the water here has collagen and sulphur which is supposed to be good for your health.
In another word, it is like a hot spring but the cold version.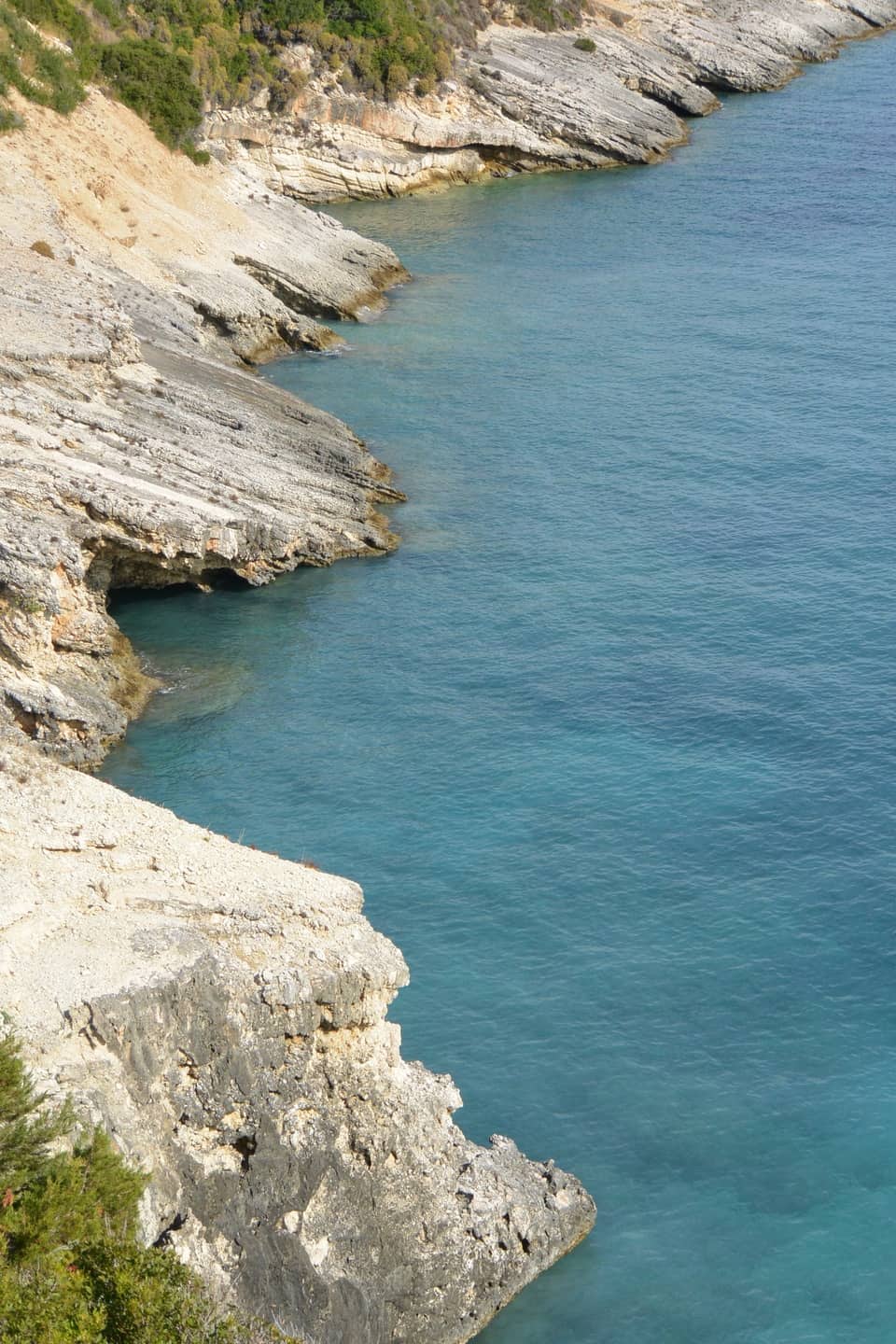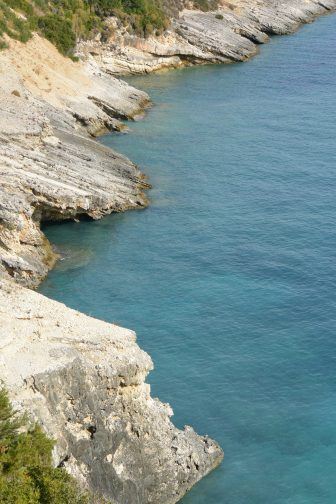 I could smell the sulphur there.
The plan was that we were supposed to spend some time swimming there, but because it was still early in the morning and the beach was in the shade of the cliff, the water was too cold for us to get in, though some people were already swimming.
So Katerina suggested "Shall we take a boat instead and see the Blue Caves?".
The small group tour is nice and flexible.
By the way, the tours on Zakynthos mainly consist of visiting beaches.
Because it is in Greece, you might think that there are ruins and old towns, but there is none of them here.
The reason is that they had a horrible earthquake in 1953 which destroyed people's lives completely and those who survived ran away from the island.
Only three churches survived among the important buildings.
Later, some of the islanders came back and rebuilt their lives, but while it was nearly a desert island, apparently many Albanians came and started living here.
The main industries now are olive oil, wine and tourism.