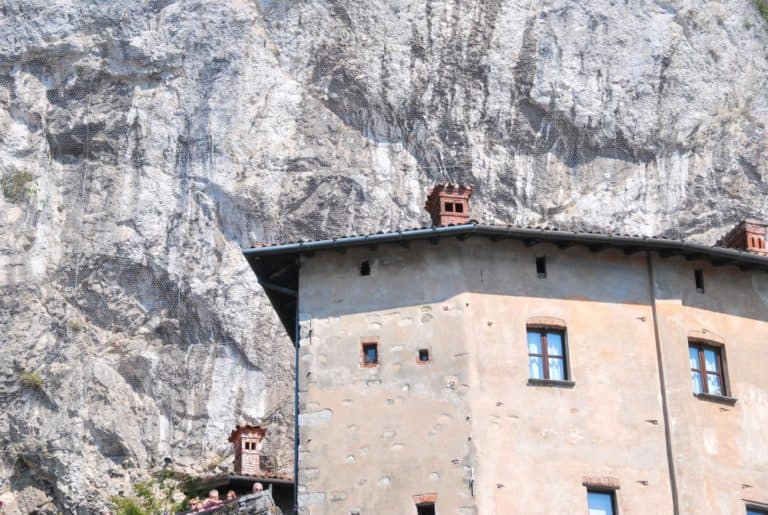 [ Aug.2013 ] In this trip to Lake Maggiore, the one I wanted to see most was this monastery.
It is called Hermitage of Santa Caterina del Sasso and it is stuck to a big rock.
The beginning was that in late 12th century, a wealthy merchant called Alberto Besozzi was shipwrecked and prayed to St.
Catherine saying 'if you save me, I will devote all my life to you' and he was saved.
So he gave all his money to the poor and he himself became a hermit and lived in a cave around here.
In early 14th century, it got the canonical status and in the 17th century, 14 people lived here which was the peak time of this hermitage.
The church which is currently open to the public was built in the end of 16th century.
They still do the Mass there and when we went in, a lot of people were waiting for the Mass.