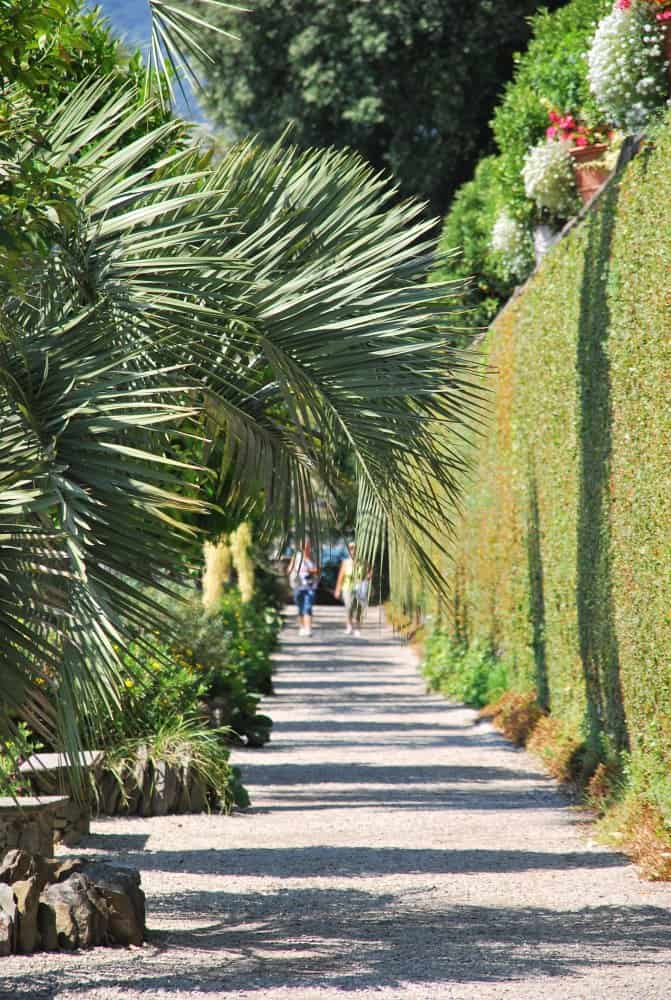 [ Aug.
2013 ] We bought one day boat ticket of Lake Maggiore (26 euro).
The first place we got off was Isola Madre, meaning the Isle of Mother.
The small islands around here on Lake Maggiore are called Borromeo Archipelago and owned by Borromeo family.
I have been to a Palace converted to a luxurious hotel called Borromeo once and the castle in Angera on Lake Maggiore was also called Borromeo.
Who are they? I had a look and found that they have been  one of the most influencial aristocrat families in Italy since 13th century or so.
This year in spring I felt totally out of place in a palace of British aristocrat, but here in Italy, too, there is such a world.
By the way, current Borromeo is linked to Agnielli who founded FIAT.
Isola Madre is famous for its botanical garden.
But today's main destination was not here, so we did not enter there and after enjoying walking and eating gelato, we got back on the boat.