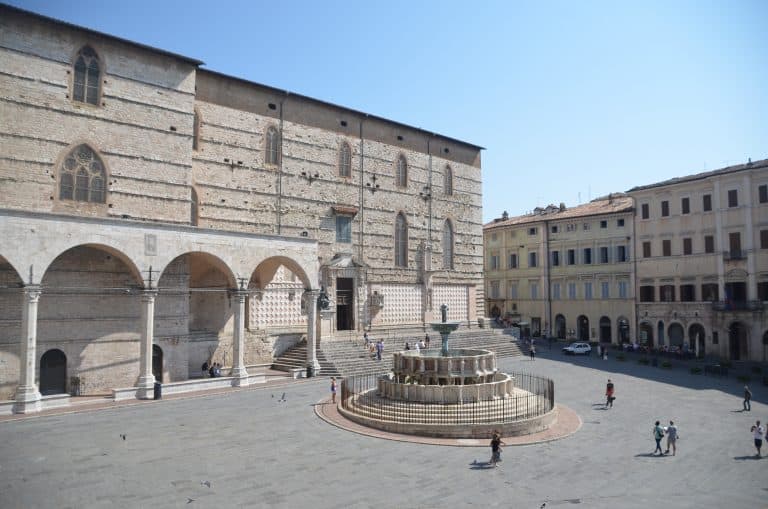 [ Aug.2019 ] On the last day of our short holiday in Umbria in Italy, we finally did sightseeing in Perugia where we stayed.
The street in front of our hotel, Corso Vannucci leads to a square called Piazza IV Novembre.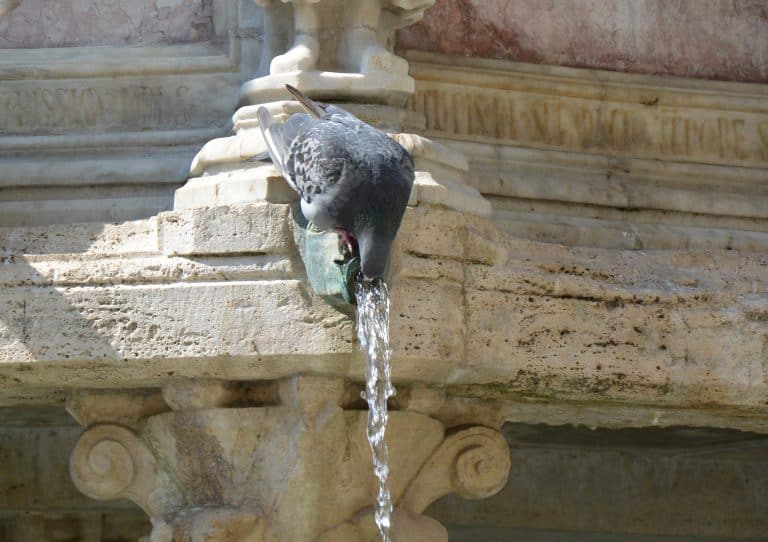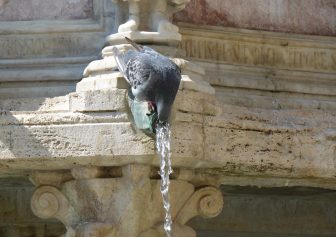 According to our guidebook, this square is the centre of the town.
The main thing in this square is the fountain.
It is called Fontana Maggiore built by father and son sculptors, Nicola and Giovanni Pisano and completed in 1278.
As it was designed by the sculptors, the sculptures surrounding the fountain were very beautiful.
There is a fence now so that people cannot come up to and touch the fountain itself, so only pigeons were drinking the water.
One of the historic buildings facing the square and Corso Vannucci is Palazzo dei Priori.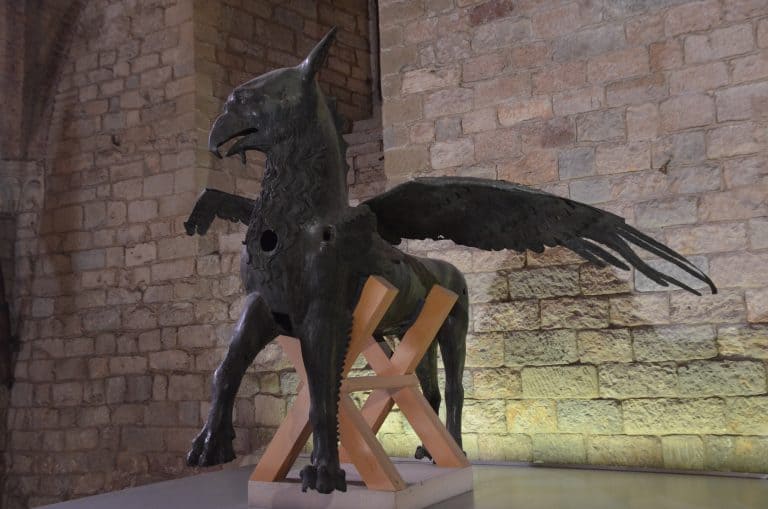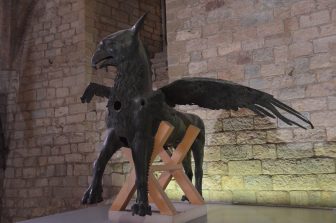 It is a palace built between the late 12th century and the early 13th century and apparently it is one of the finest and the most elegant examples of Gothic architectures in Italy.
Now it houses the town hall and a gallery.
We entered there from the entrance facing Corso Vannucci and found that in the dimly lit space, they were exhibiting the Griffin and Lion which were symbols of Perugia.
More surprising thing was Sala dei Notari (Chamber of Notaries) where we went in by climbing up the stairs from the Piazza IV Novembre.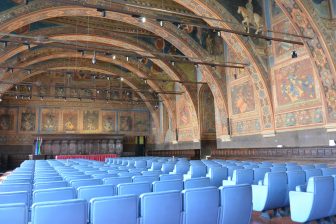 The room was made up with many arches and the walls and the ceiling were full of beautiful frescoes.
Those frescoes are depicting the scenes from Bible and legends apparently.
Only thing was that in the room there were light blue seats lined up, which did not match the atmosphere of the room.
As I said this building is the town hall and this room is still used, so I understand that they need comfortable seats to sit on, but why did they choose this colour?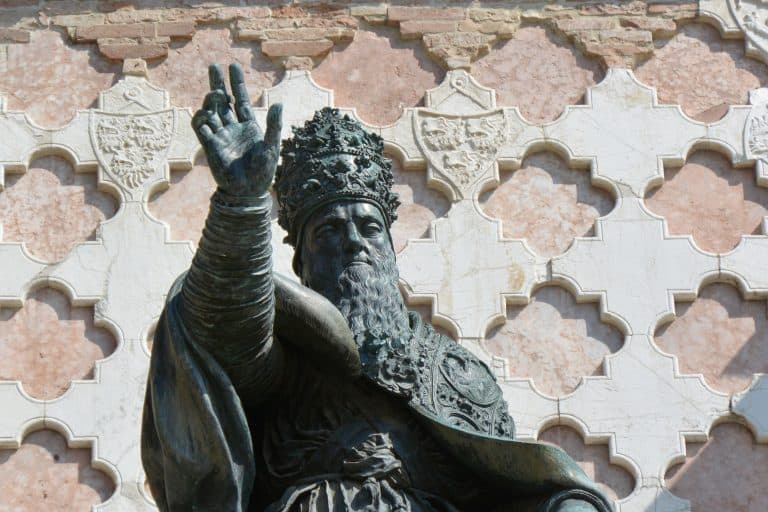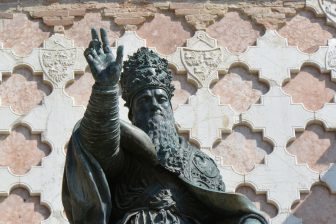 The building roughly in front of Palazzo dei Priori is Cathedral of San Lorenzo which was built in the 14th century.
The wall was beautiful which had the geometric pattern with pale pink marbles.
We could not stay in the cathedral for long, because at first they were having the Mass and the second time, it was just before their lunch time closure.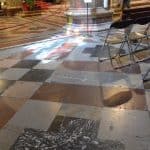 My impression was that it was much simpler than the basilica in Assisi or the cathedral in Orvieto.
It said that the photography was forbidden, but everyone was taking some, so I took one, too.