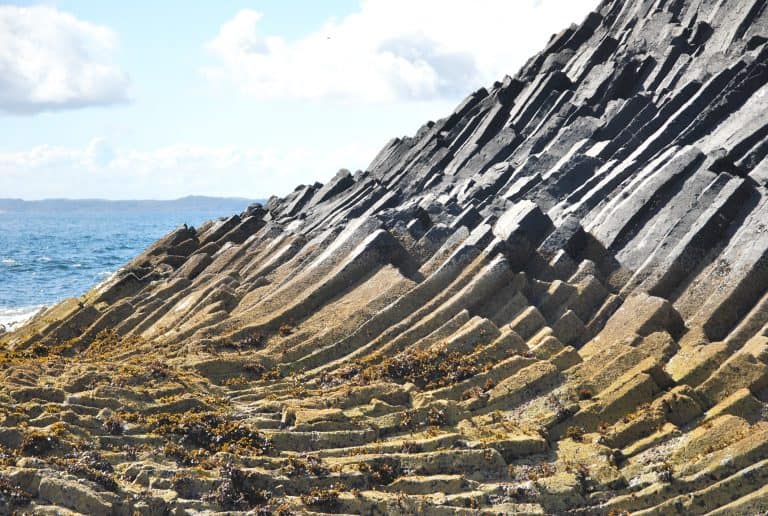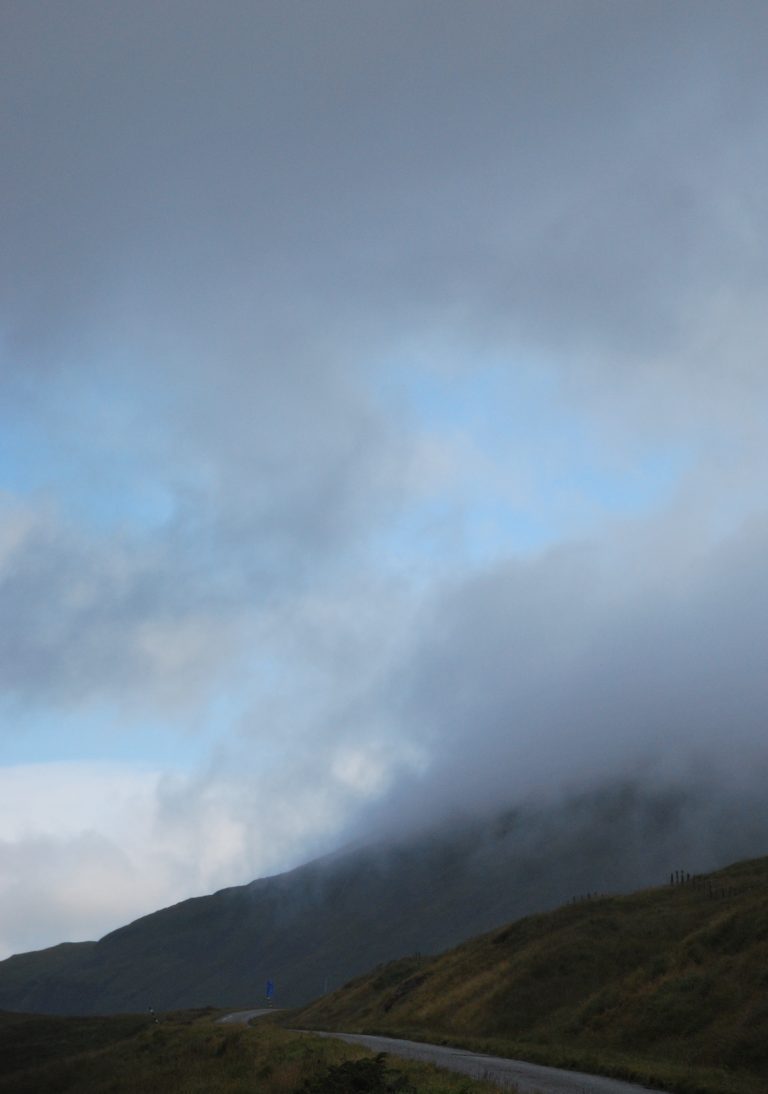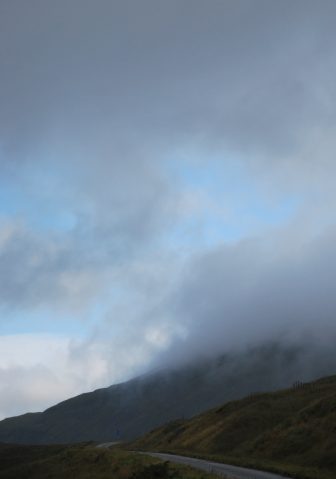 [Aug. 2010] In the morning of the second day in Oban, western Scotland, it was raining heavily, unlike the previous night.
Our tour started very early in the morning.
We were ready wearing the raincoat and rain trousers and got on the ferry.
The first destination was Isle of Mull.
As you can see from the map, this area of ​​western Scotland has intricate terrain and many islands.
These islands are called the Hebrides, of which the ones near the mainland are the Inner Hebrides, and the Isle of Mull is the second largest among them.
There are some castles on the island, but this is not a sightseeing spot, but a holiday destination where you can rest your tired mind in nature.
From the west side of the island, there are whale watching boat trips.
We just arrived on the east side of the island and went straight to west.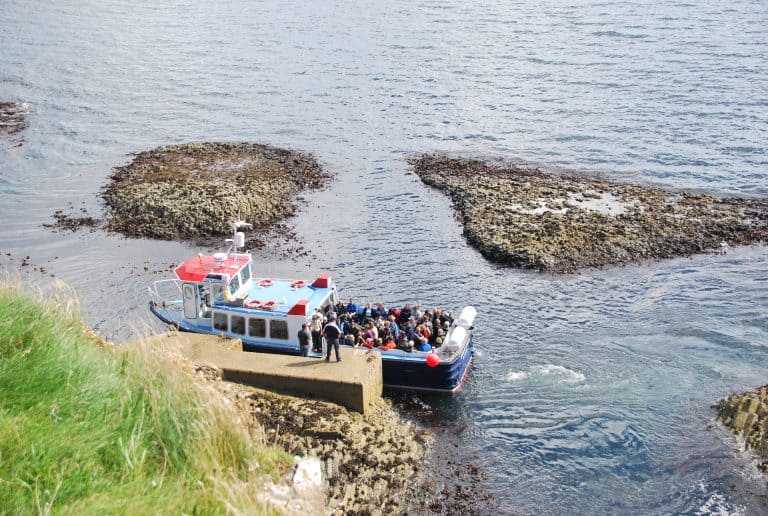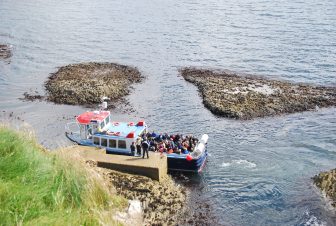 Then, the clouds gradually faded and turned into a deep blue sky.
Scotland is also famous for its changeable weather.
From the small port in the west of the Isle of Mull, we took an optional tour to the uninhabited island of Staffa.
This boat was a small which looked like a fishing boat, but about 80 people boarded it.
I do not have car sickness, but I do get seasick.
Looking at the distance so as not to get sick, it was 40 minutes of endurance, but it was worth it!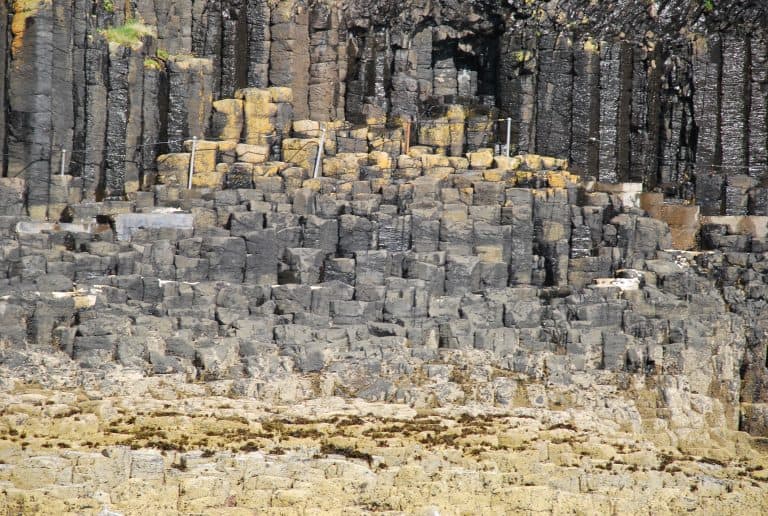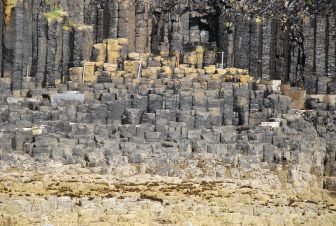 Isle of Staffa, which is made up of a series of hexagonal stone pillars, was a mysterious sight.
The Giant Causeway in Northern Ireland has a similar terrain, and I always wanted to go there once having seen in photos.
Unexpectedly, I was able to enjoy it here.
Moreover, thankfully, the weather did not change and the sunny weather continued, and I took a lot of pictures.
The temperature has risen enough to take off the raincoat and rain trousers and spend time with a T-shirt.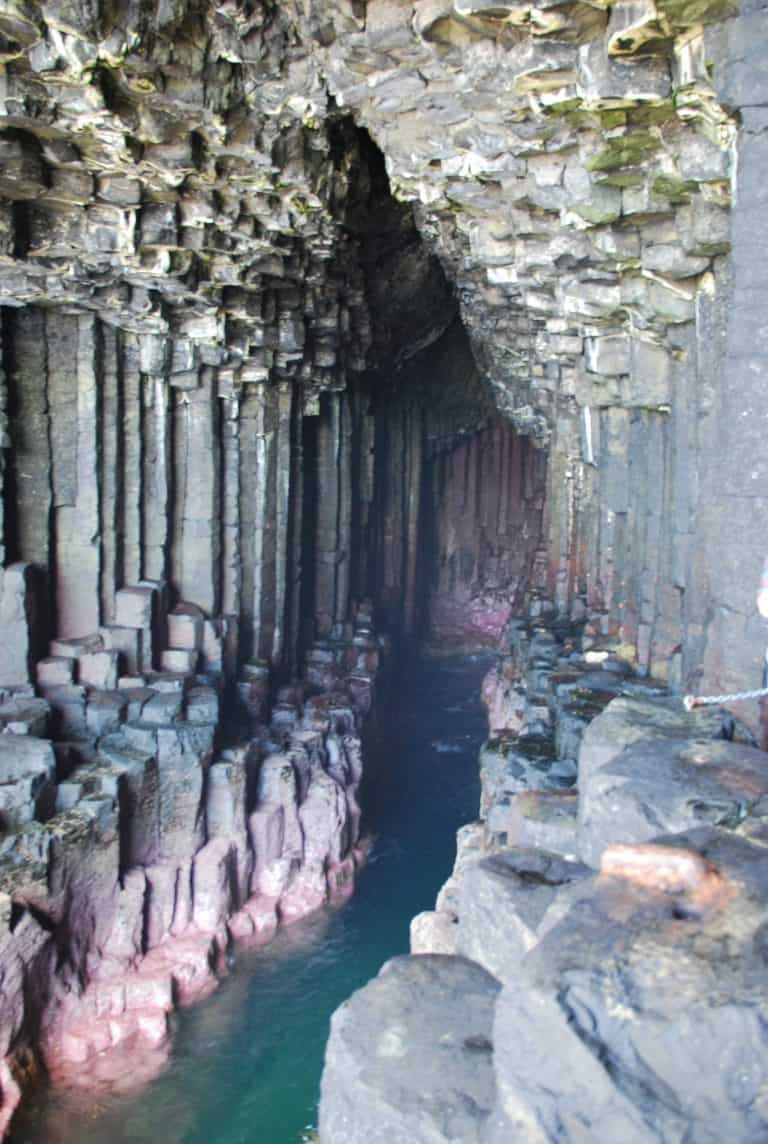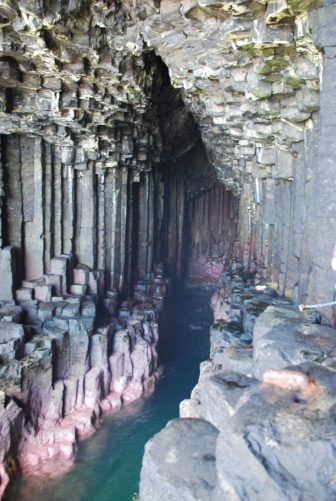 I felt great.
According to the guidebook, Mendelssohn's famous overture, "The Hebrides," refers to the Fingal's Cave on Isle of Staffa.
Mendelssohn came here in 1829 apparently.
We also set foot in what appears to be the Fingal's Cave.
With seawater flowing into a narrow cave surrounded by countless stone pillars, it might have felt solemn if there were no other tourists.
Mendelssohn is said to have come here in bad weather, so it must have been terrifying.
The view from the top of the hills on Isle of Staffa was also wonderful.
This island has become one of the highlights of this trip for me.