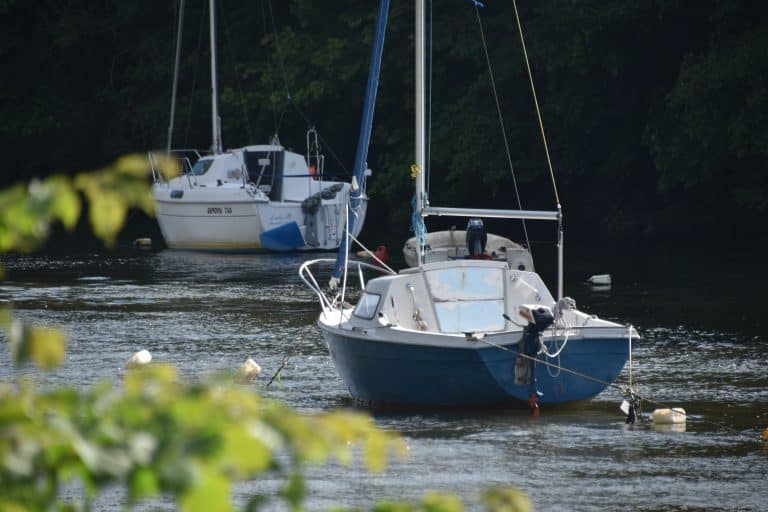 [June 2021] It's been our second weekend since we started staying in Edinburgh, Scotland.
On this day, we decided to go to the Cramond district, which the guidebook describes as "the most picturesque in Edinburgh."
A district at the mouth of the River Almond, which runs to the west of the city, was originally a different village.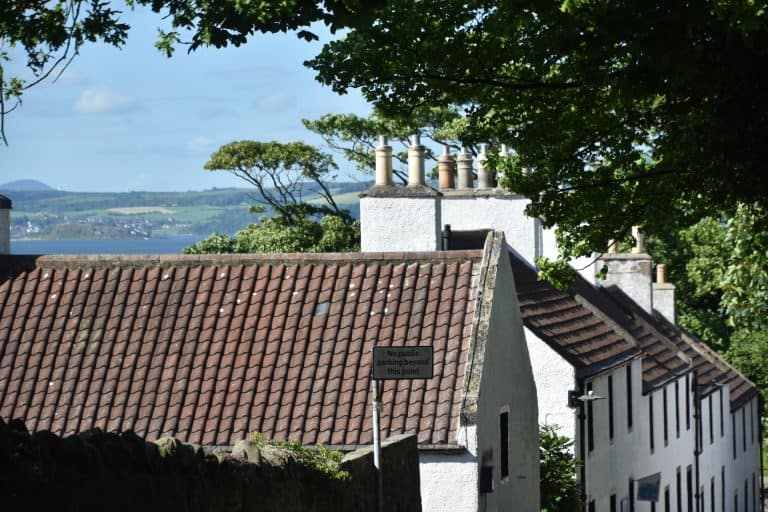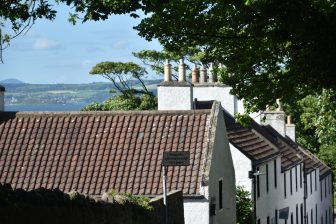 According to the guidebook, we could go by bus number 41, so we first walked to the bus stop on George Street where we could take this bus.
Most of the roads in Edinburgh are slopes.
It was uphill from our Airbnb all the way and I was already tired when we got to the bus stop.
We finally got on the bus, which was not frequent and arrived in more than one hour, because of the traffic jam due to road construction, and to be honest, Cramond we arrived eventually was disappointing.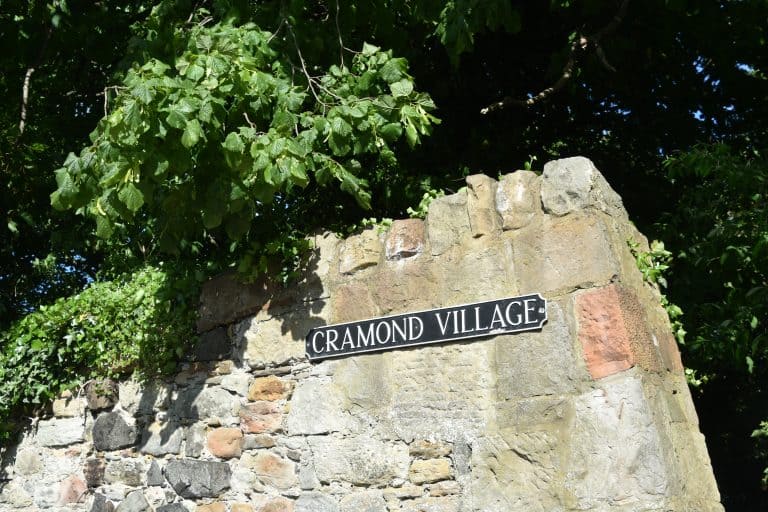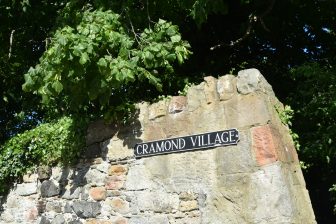 Although there was a "village" sign, there were only a few houses.
Both the bistro and the pub were closed.
Yachts were anchored in the river, and we could see Cramond Island, which you could walk across at low tide, but that's it.
When we were there, we couldn't cross, and there were sharp artificial rocks lined up, which were reflected in the water.
Even if we could cross it, it didn't seem like there was anything particular on the island.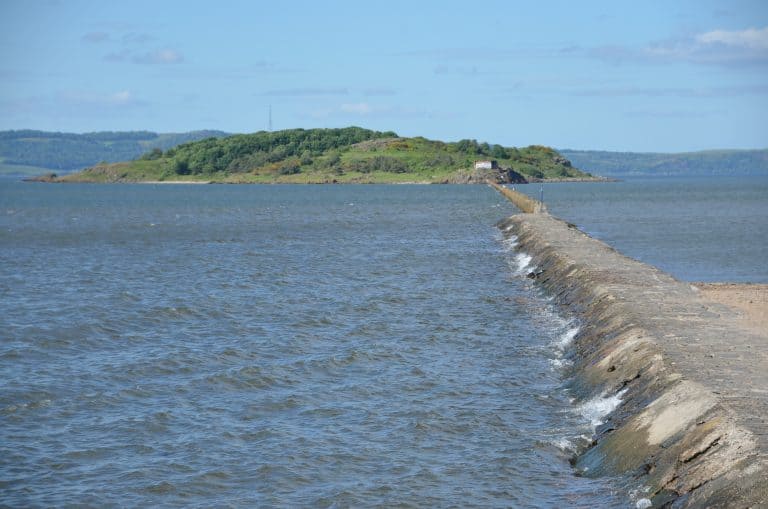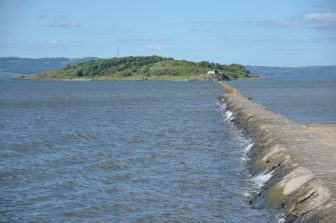 When you think about the expression "picturesque" in a guidebook, it depends on what kind of picture you want to draw, doesn't it.
Nature was abundant and the citizens seemed to come here to walk, run or veg out.
We walked along the river promenade for a while, took some pictures, waited for the return bus and came back.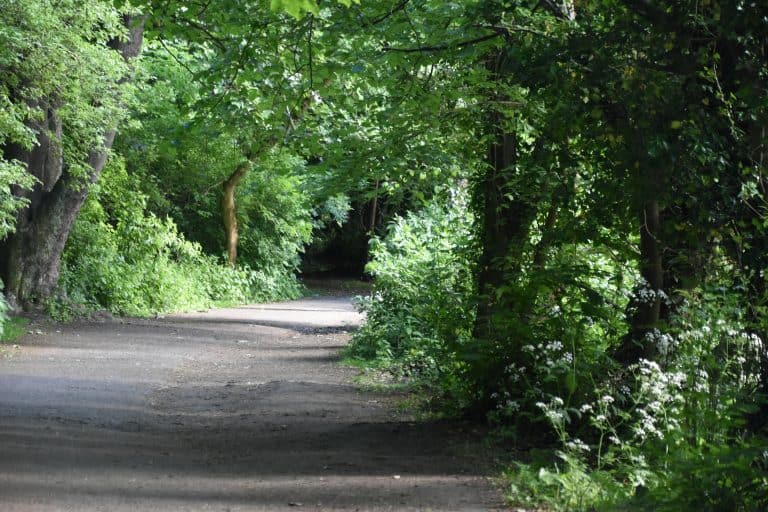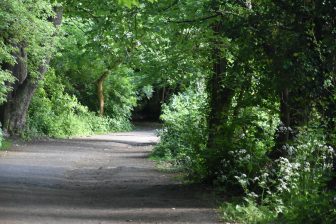 By the way, when I heard the name Cramond, I felt it was familiar and realised that we saw a sculpture called Cramond Lioness at the National Museums Scotland when we visited Edinburgh last time, a few years ago.
Antoninus Pius, the Roman emperor in the middle of the 2nd century, built a fortress near the River Almond, and this sculpture dates back to that time.
The shape of the sculpture was not clear anymore, but apparently it is a female lion eating a person.
Another thing regarding Cramond is that it is a wealthy area with many large detached houses, and Harry Potter's author JK Rowling also has a mansion around here apparently.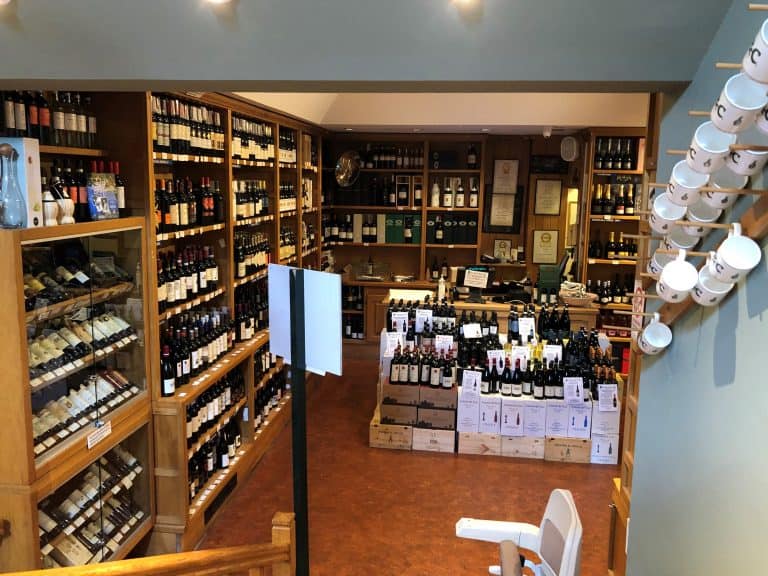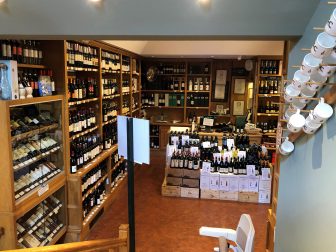 Now the story goes back and forth, but before we went to Cramond, we had lunch at an Italian delicatessen restaurant we found near our Airbnb.
At this shop,  Valmona & Crolla, you can find a lot of authentic Italian foods in a fairly large store.
We didn't know that there was a restaurant in the shop, so we didn't make a reservation, waited for a while, and in the free time of only 1 hour when they didn't have a reservation, we had our lunch there.
I had Tuscan sausage (the spiral one with polenta in the gap and the cooked vegetable on the centre).
My husband chose carbonara with plenty of vegetables.
The olive oil that came with the bread we ordered was delicious.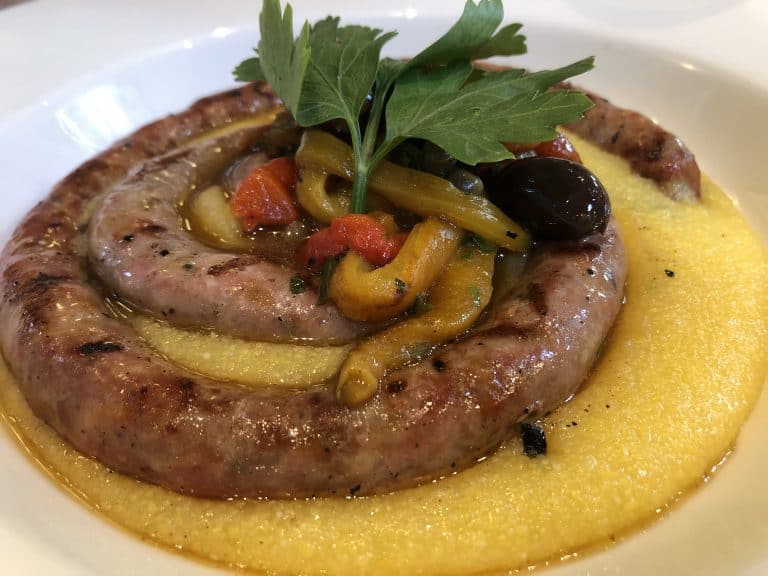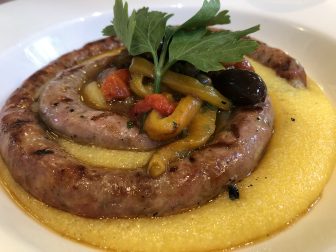 With a glass of wine each and it costs £ 47.50 for two people.
This store was founded in 1934 apparently.
Besides this, there were many Italian shops and restaurants near our Airbnb.
When I looked it up, I found that many Italians came to live in Scotland after World War I.
Since it was an enemy country in the early days of World War II, it seems that Italian immigrants in Scotland had a hard time.
Some were detained on the Isle of Man.
Interestingly, at a local supermarket, a young female casher and the old female customer were having the conversation in Italian.
According to my husband, the old woman's Italian was quite rusty.