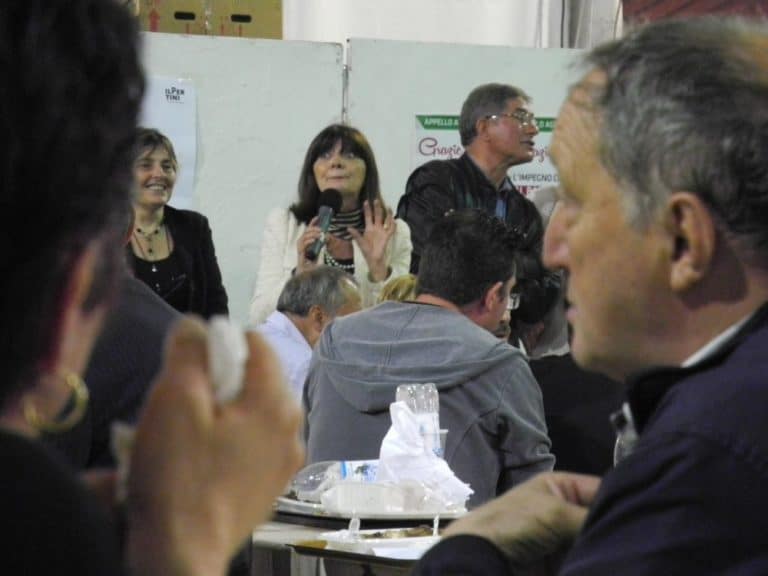 [ June, 2013 ] On one Saturday when we had a hail storm, I was invited to a festival in Cinisello, a town near Milan.
The festival was called Festa dell'Unita and supposed to have music and dancing, but because of the bad weather, we just enjoyed the foods in a big tent.
In the past,  this festival was held by Italian Communist Party to promote their newspaper, Unita, but because the time passed and Communist Party became Democratic Party and the world changed, the festival became less political they say.
But in the tent there were flags of the Democratic Party and there were speeches by a senator, a member of the European Parliament and a member of regional assembly who are all came from this town to support the left wing candidate for local election which was just happening.
Most of them were women, I noticed.
Here some voluntary people cook and serve the foods with extremely cheap prices.
They used paper plates and cups and looked rather shabby, but the taste of the foods were surprisingly good.
Well, that is Italy.