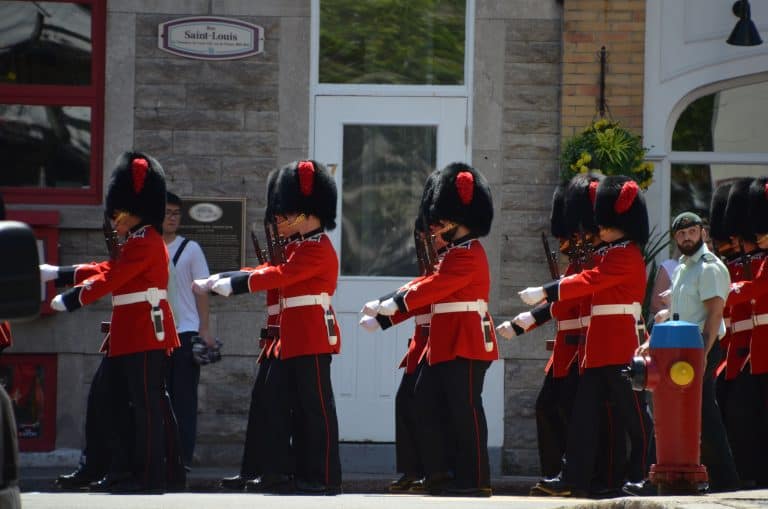 [ July 2019 ] Two days after we came across Canada Day in Toronto in Canada, we saw a festival for the birthday of Quebec City on the 3rd of July and many uniformed people were parading.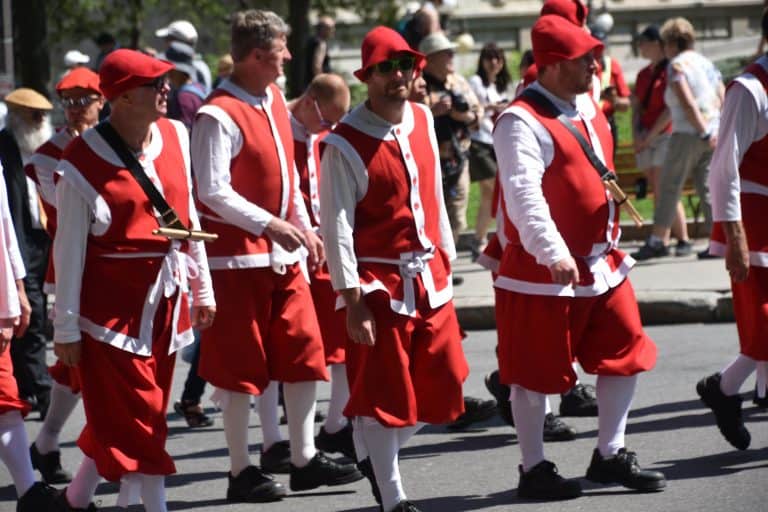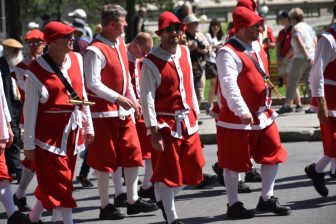 Apparently on this day of 1608, Samuel de Champlain, a French geographer and an explorer founded this town.
But it was not a holiday.
When we had our breakfast in a café in the next building to our hotel, many workers came in one after another, though it was only about 7:30 am.
People in Quebec City seemed hard workers.
For us, it was the day for our walking tour in the city.
Our guide was Michael, a skilled guide with many years of experience as expected because it was not a free tour.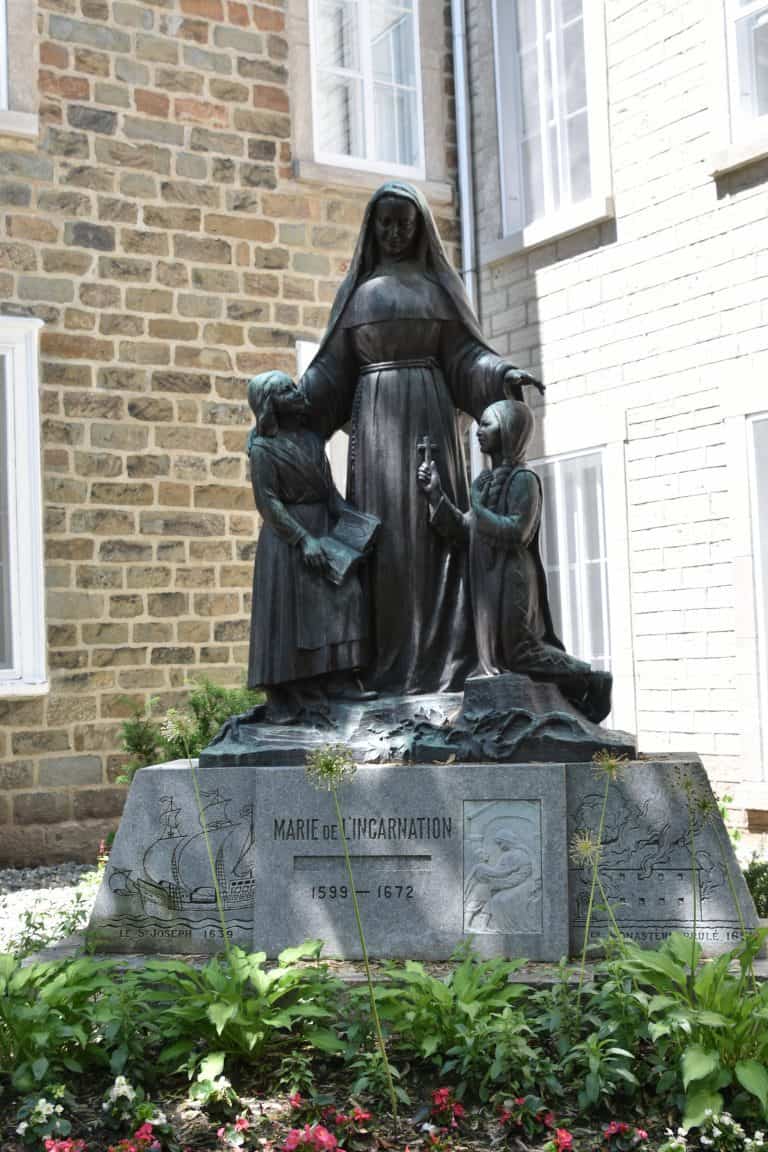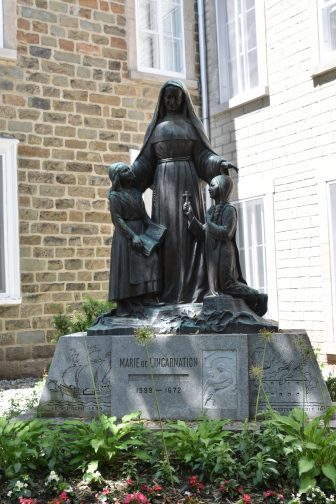 Only thing was that all the people joined the tour apart from us were Americans, and as a result, his explanations were all targeted the American audiences.
Many things regarding history and current affairs and so on were told and among them what was most interesting for me was the story of a nun called Marie de l'Incarnation.
She had been religious since she was very young and wanted to live in the religious world, but her parents opposed that, so she had a normal marriage.
The couple had one boy, but her husband died soon after that and that triggered her religious life.
She joined the Ursuline Convent and in 1639 moved to Canada, a part of New France, the French colony in North America in those days and devoted the rest of her life to the women's education for the local native people as well as French people living there.
She established the school in 1641 and that was the first school for girls in North America.
She was canonized a few years ago by the current Pope Francis.
Her and other sisters' work is shown in the museum apparently, but we did not go in there but went into the chapel of the still working convent.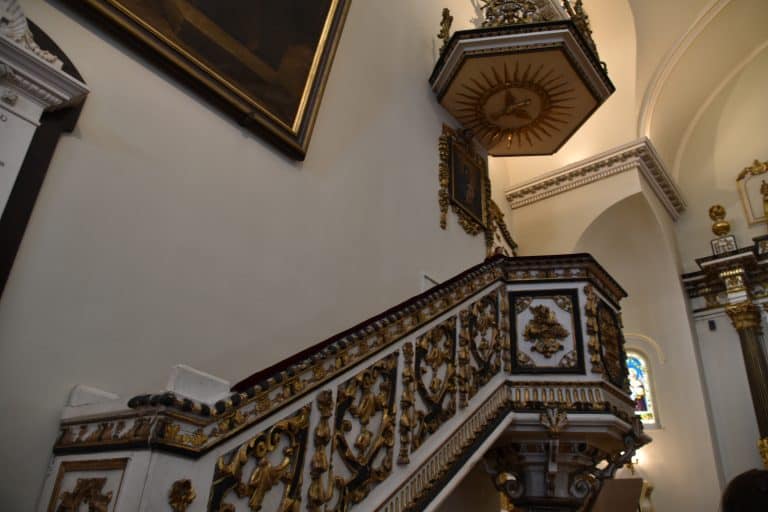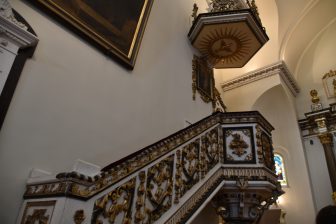 Marie's grave is here, too.
The chapel was originally built in 1730s and the current altar and some things are still as old as that, but the building itself was rebuilt in the 20th century.
Inside was L shape and one part was for the public and the other was for the nuns.
Michael, the guide said "I come here to have a break to have a calm moment".
Marie de l'Incarnation is great, but I wonder what happened to the son she left in France.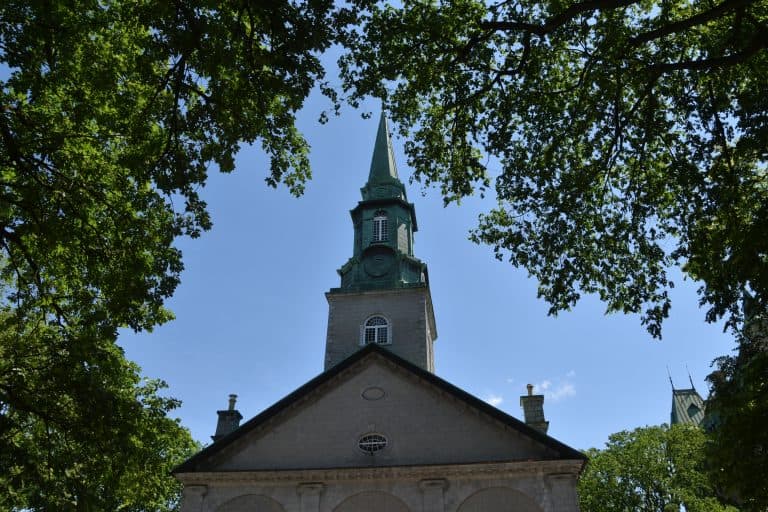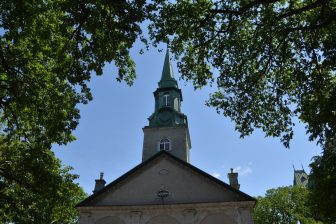 According to our guidebook, the letters she wrote to her son are 'the richest and most valuable material available to scholars studying life in the French colony'.
After French ruling and the war between French and British, Quebec City became the colony of Britain in the mid 18th century, so there is a cathedral of Anglican Church, too.
It is not a big cathedral and apparently it was built modeled on St. Martin-in-the-Fields church next to Trafalgar Square in London.
They built it taller than the catholic church, Basilique-Cathedrale Nortre-Dame-de-Quebec, but later, the Nortre-Dame was rebuilt and became taller apparently.