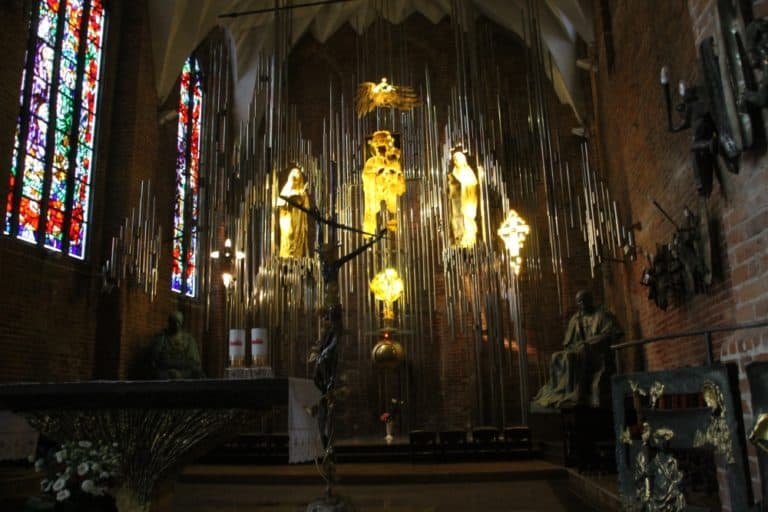 [ Oct.2015 ] We learned in the amber museum in Gdansk, in Poland, that there is a church whose altar is made of amber.
So we went there, asking passers-by how to get there.
The church is called St.Bridget's Church.
The altar was not completed, yet.
When it is finished, apparently it will surpass the Amber Room in Catherine Palace, outside of Saint Petersburg, as an amber artwork.
According to the internet, at the moment, the work for the altar is stalled because of a lack of material.
I imagine that because the price of amber went up so much, they had to stop it.
This church was originally built at the end of the 14th century to the early 15th century, but it was destroyed during the war, so they rebuilt it in 1973.
It is famous not only because of the amber altar, but that Solidarity workers came here to attend the mass.
The former president, Lech Walesa, used to come here to pray when he was an unknown electrician.
The interesting thing is that the priest of this church, Henrik Jankowski, who supported the Solidarity movement, started making wines and perfumes using his name as a brand name to raise money after Polish democratization.
He must have been a businessman by nature, rather than a priest.