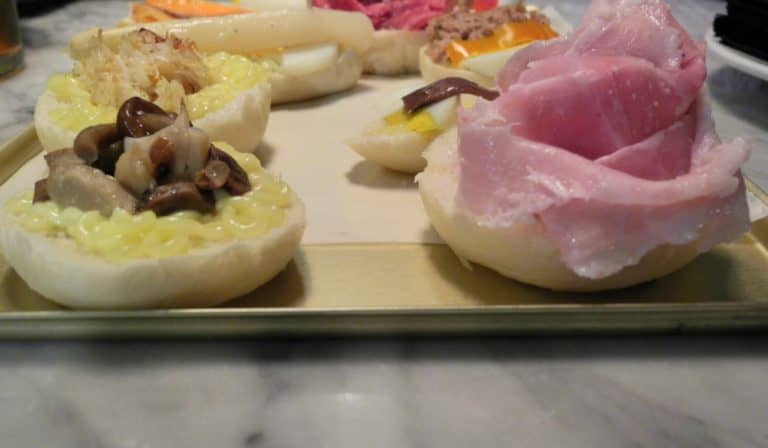 [ June, 2015 ] We tried Tartina in Milan, in Italy, this time.
This is a small dish with a small amount of food on the bread, as you can see in the photo.
It is like a canape and a bit similar to the pintxo we ate in Spain.
They were very good for a small supper.
We drank spritz with them.
This restaurant, La Tartina, is in the Brera area of Milan.
Brera is known as an artistic and trendy area where many artists get together.
There is the Academy of Fine Arts here.
We went there late, so most of the shops were closed, but the restaurants were alive with many people.
Interestingly, there was a small shop specialised in Japanese handiworks.