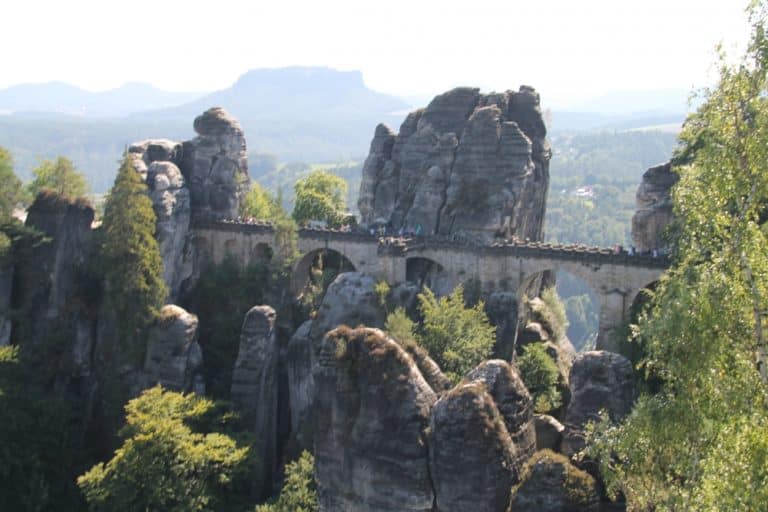 [ Aug.2015 ] This is the view I wanted to see in Saxon Switzerland in Germany.
This place is called Bastei.
This area is full of sharp rock mountains, which reminded me of Shilin in China, where I went a long, long time ago.
The highest rock mountain here is 305 metres, apparently.
Bastei means bastion, so there used to be some sort of fort here in the 16th century, but Bastei has been famous as a tourist attraction since the end of 18th century.
It was wonderful to see the view with the Elbe and it was interesting to see the rocks themselves.
I never felt tired of them.
It seemed popular as a rock climbing site, too.
The Bastei Bridge, which was the centre of the area was built in 1824.
It was a wooden bridge in those days and the present sandstone bridge was made in 1851.