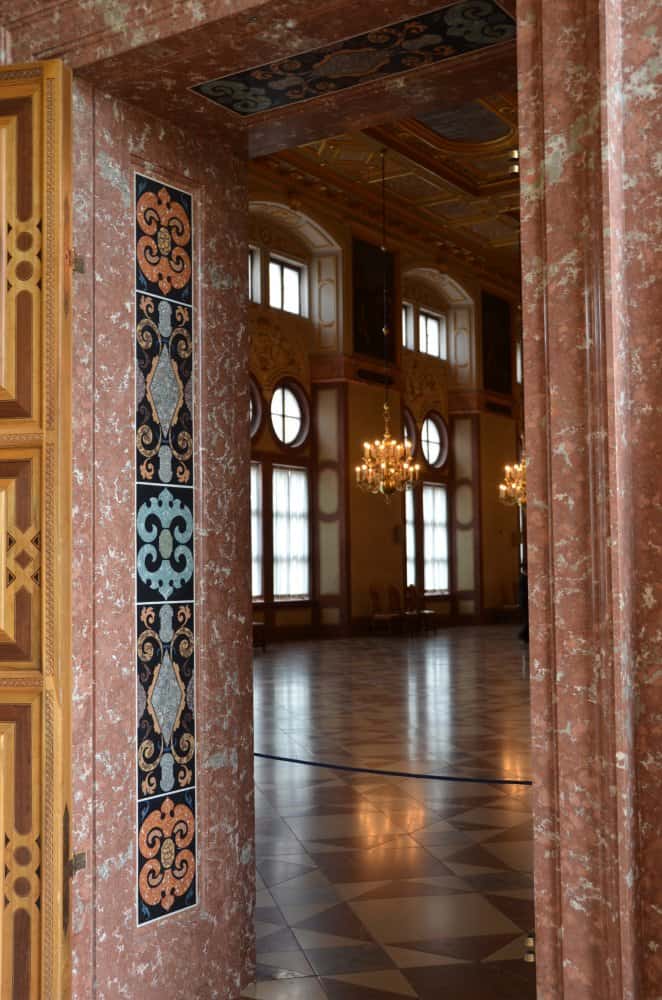 [ May 2013 ] This is about Residenz in Munich.
This palace had been the home of Wittelsbach family who governed this region.
The kingdom was extinct in 1918 and in 1920 it was already open to the public as a museum.
In 1937, it was the largest museum of furnished historic rooms in the world.
But it was gutted by bombing in April 1944.
Amazing thing is that one year before, when they had the first bombing, the local authority gave top priority to recording the building and moved the important contents to save them.
So, soon after the war, they could start restoring.
According to the guidebook I bought there, the restoration work finally finished in July 2003 and the cost was 214 million euros in today's money.
Reading this history, I felt German character that never waste time and organise things very well.