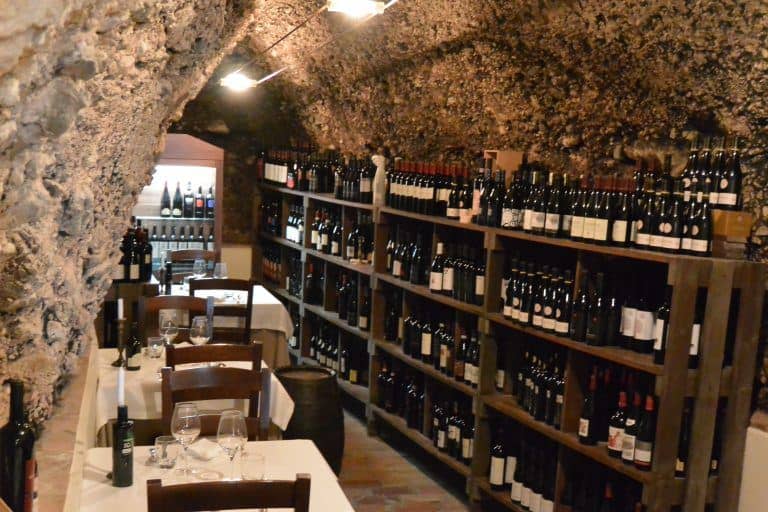 [ Nov.2017 ] We went to a town called Guardiagrele which is inland of Abruzzo in the middle of Italy.
This town has been famous for its metalworks since medieval times, so we went in to one of the hardware shops.
Apparently there used be so many shops like this in the town, but now there are only two.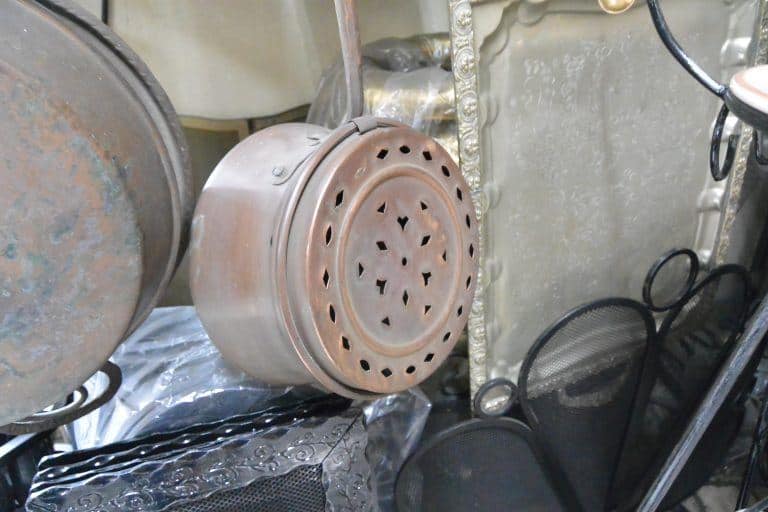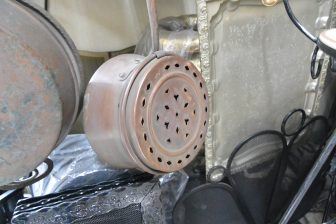 One is a copper ware maker, and the other is a steel ware maker.
In the copper ware shop, the female owner showed us a traditional sauce pan-like equipment in which they put coal in and warm it up.
Then they will put this one into a wooden box and put the box in a bed so that you can sleep warm.
It is an old version of a hot water bottle, I suppose.
The owner's husband was the copper ware craftsman and she spoke as if he was still working, but according to the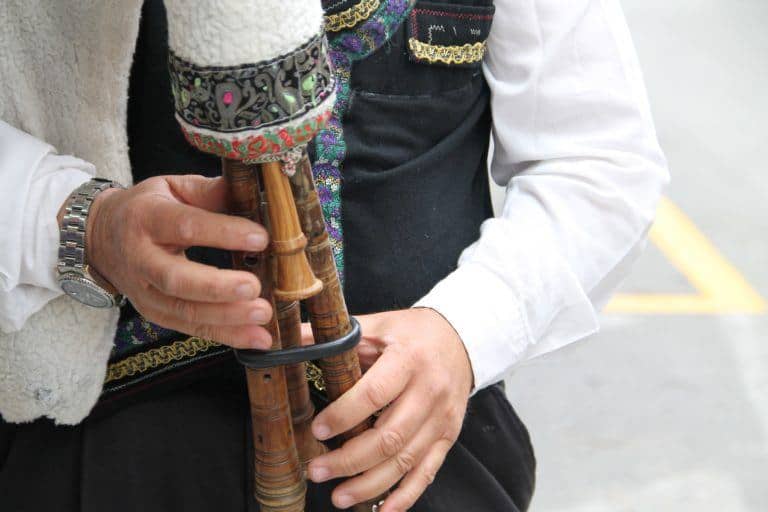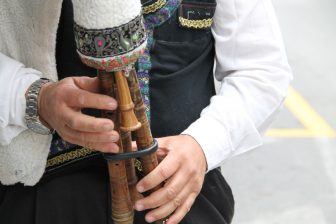 leaflet we got, he died a few years ago.
This made us feel sad because the old traditional skill is literally dying out.
Suddenly, we heard the sound of bagpipes outside of the shop, so we went out to see what it was.
There was a man wearing a traditional costume playing the bagpipes.
I thought he was going to a festival of some sort, but apparently he goes around to shops and residential homes on his own to play bagpipes and gets some money from people.
That is his job.
He was from Molise, which is a small region south of Abruzzo.
There are people doing this job in south Italy where there is a tradition of shepherds and they visit all over the country playing bagpipes apparently.
I used to think that the bagpipes were the instruments used only in Scotland, but we saw them not only here, but also in Macedonia one time, too.
The bagpipes in Molise are called Zampogna.
After this, we went to a restaurant for lunch.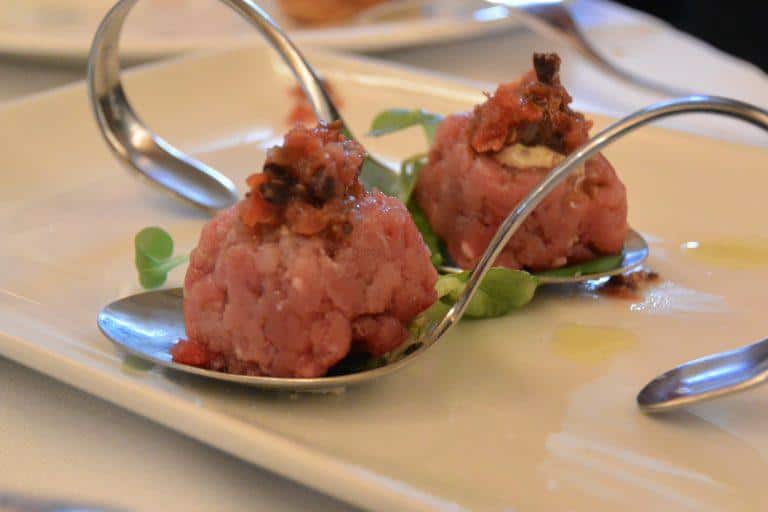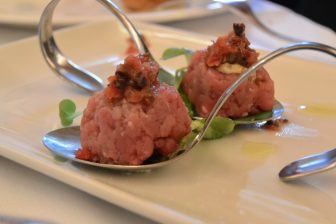 It was called La Grotta dei Raselli, which was recommended by a colleague of our friends.
There is a wine cellar and from there, we chose a bottle of red wine of Montepulciano D'Abruzzo from the winery called Martina Cvetic.
Martina is the name of the wife of the owner of the winery.
We often see bottles of Montepulciano D'Abruzzo and I thought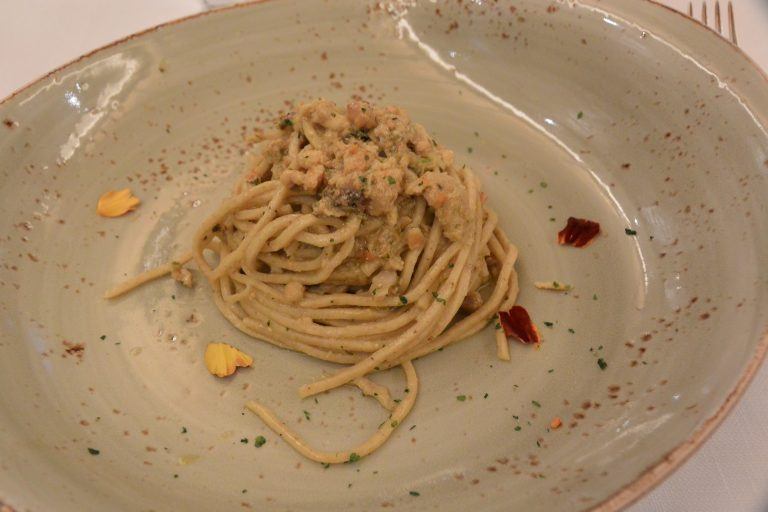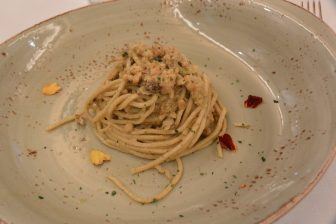 there was a place called Montepulciano in Abruzzo where the vine was originated.
But in fact, there is not a place of that name in Abruzzo and Montepulciano is only in Tuscany.
In the past, Abruzzo and Montepulciano had an argument because of this name of the vine, but in the end they settled on Montepulciano D'Abruzzo as the name of that kind of vine.
The dishes here are very nice and sophisticated.
We shared very rich mixture of starters including tartar steak, ravioli with the aroma of the truffles, handmade pasta with rabbit sauce, dried and salted cod and so on.
For the main, I had a venison dish cooked with Montepulciano D'Abruzzo.
My husband chose lamb, which is said to be the special around here.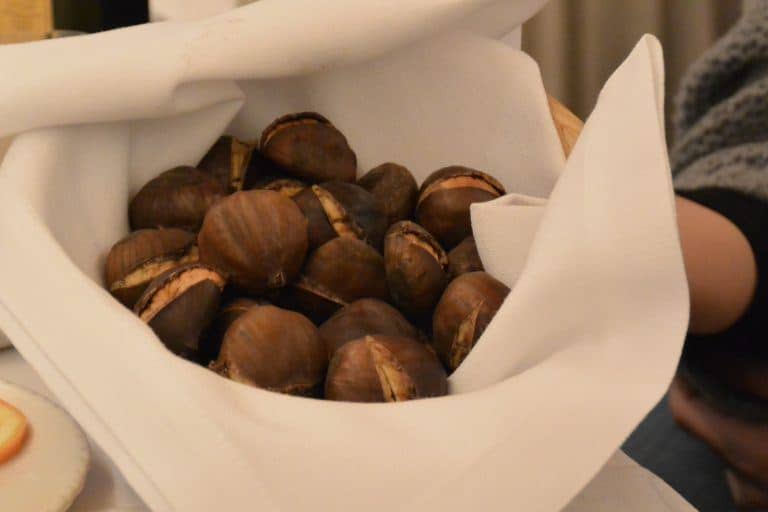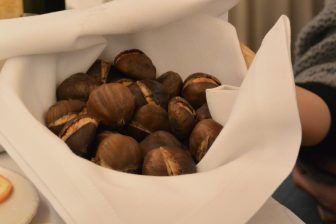 We really ate too much….
We could not eat any dessert, but they served us sweet ginger and grilled chestnuts anyway.
Everywhere in Italy, they have special dishes and they are proud of them, but here it seemed even more so.
Thanks to that, we had a great holiday with great meals.