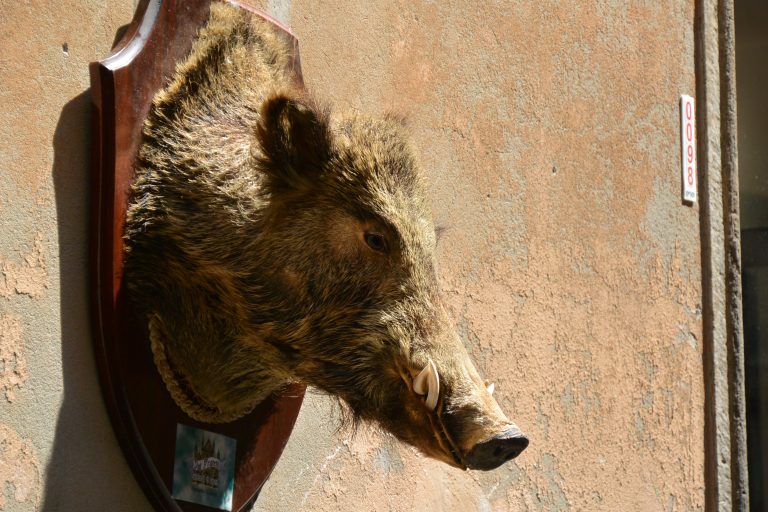 [ Aug.2019 ] On the third day of our short holiday in Umbria, we went to Orvieto from Perugia as a day trip.
In retrospect, I think it was reckless, because it took about 2 and a half hours each way and we could not spend enough time in Orvieto.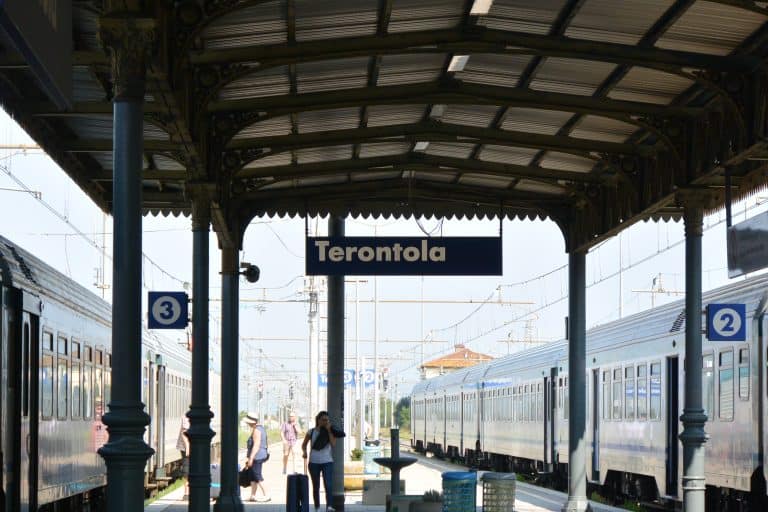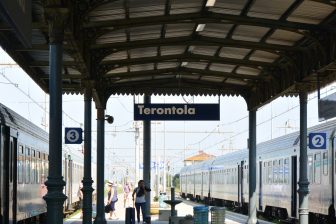 On top of that, on the way to Orvieto, we had to wait for about one hour for the connecting train at the station called Terontola.
However, we did not get bored here.
When we were sitting on the bench at the platform, two policemen came up to us and ordered to show them our identity document.
It was good thing that I was carrying my passport.
We were stiffened wondering if something was happening here, but in the end we understood that it was a routine check and they were asking the same thing to everyone.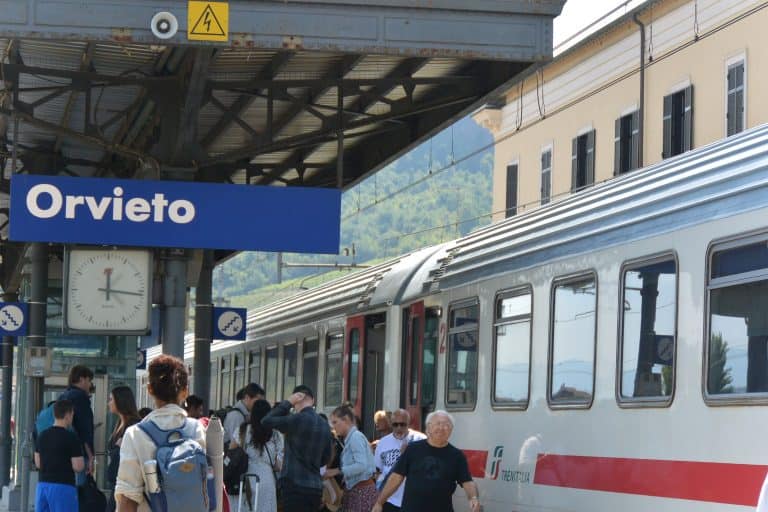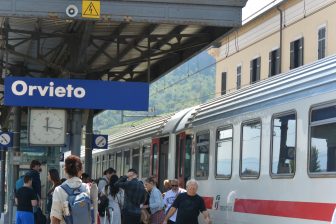 The older policeman was chatty and we found that he had been born in Monza where we used to live and he had grown up near there, so my husband and he chatted lively.
For example, he was telling us that when he travelled in England, he could not stand there anymore after five days because of the awful foods.
Also, he told us about his daughter who liked studying and could speak four languages, but because she would not like to move away from Italy, she could not find a good job.
And when the time for the connecting train approached, he said "So you are soon abandoning us, too".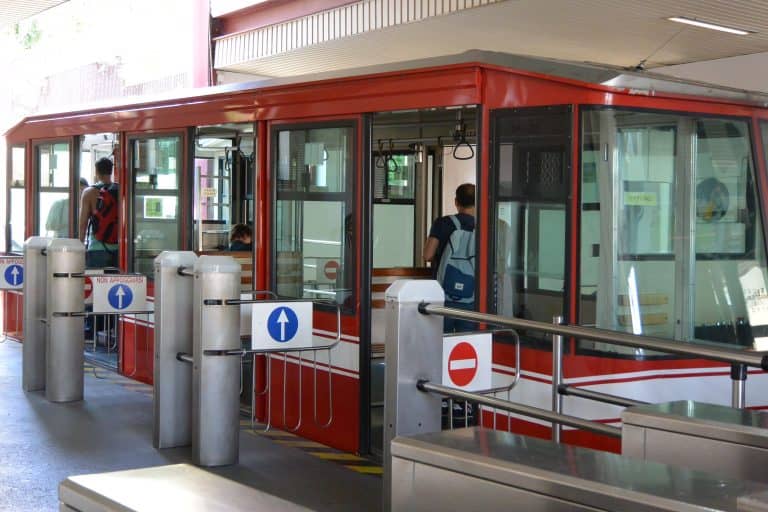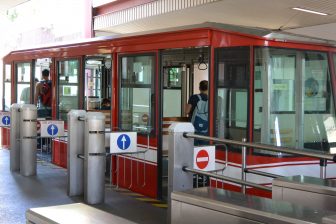 I could feel his sadness that he had to stay at this humble transfer station which did not seem anything interesting.
At least I have to say that the toilets here were nice and clean, so I used one on the way to and back.
Finally we arrived at Orvieto station which was located below the old town, just like Perugia and Assisi.
From there, we took a cable car to go up to the town (€4).
The cable car arrived at the square called Piazza Cahen and from there we walked on and on on the main street, Corso Cavour.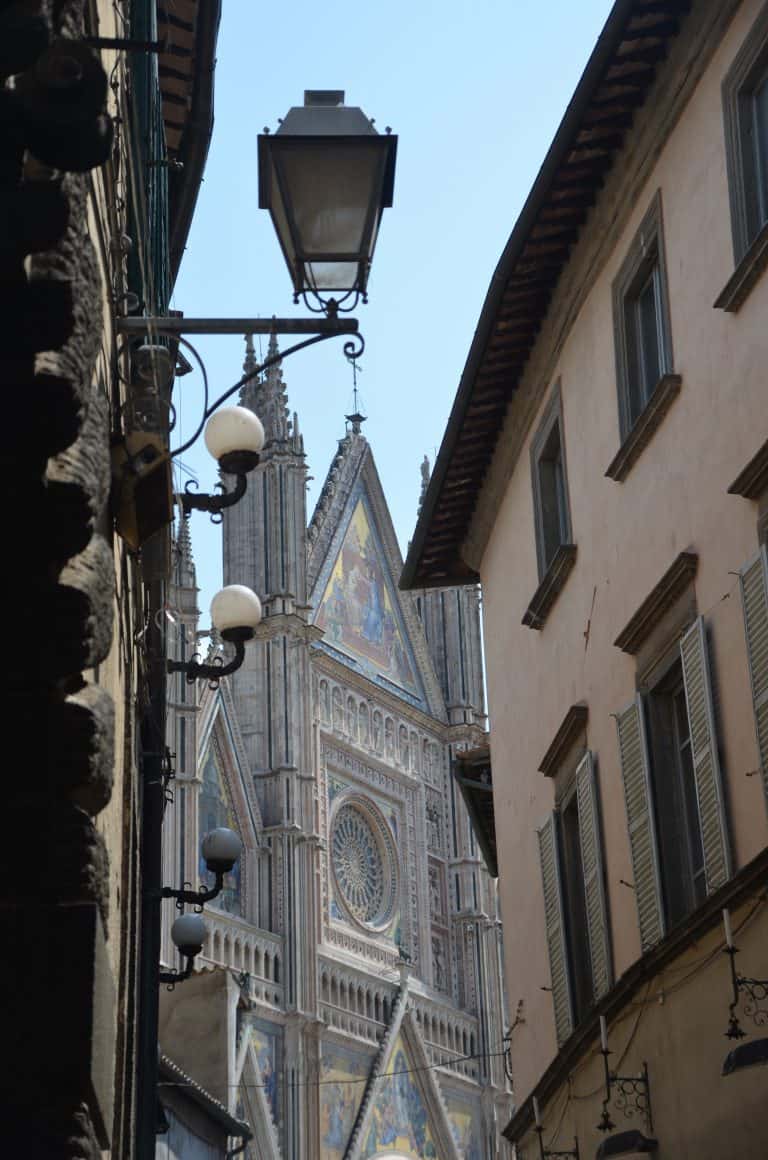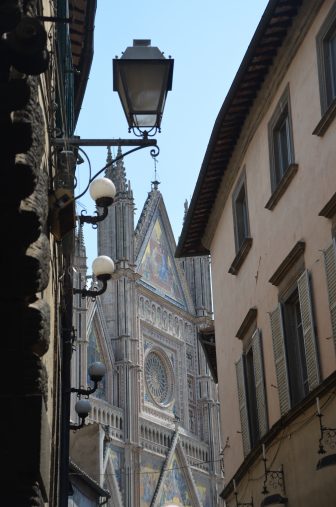 It was a gentle uphill path.
At the beginning, it seemed that the ordinary people were living around there but then gradually the houses changed to the quaint stone ones.
According to the map, we had to turn left on the way into a smaller path to get to our destination, the cathedral.
The path was Via del Duomo.
Now we were in the centre of the town and there were many souvenir shops.
And when we looked up, we saw the lavish facade of the cathedral behind the houses.