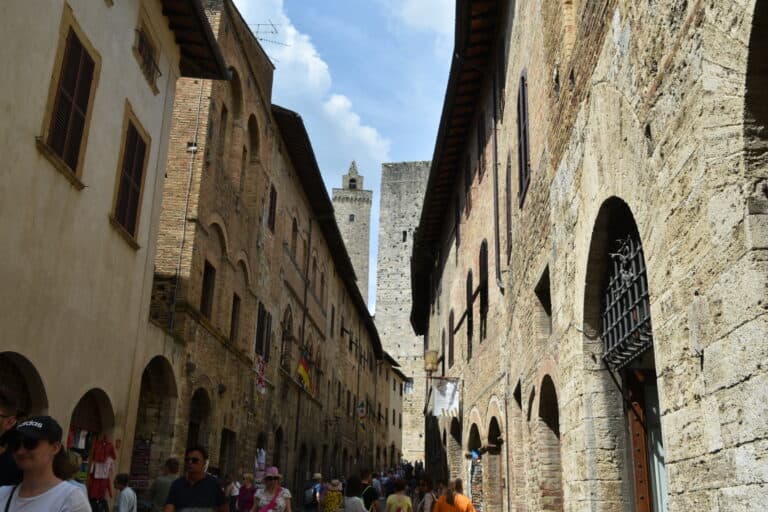 [June 2023] As expected, San Gimignano, a tourist destination in the Tuscany region of Italy, was very crowded.
A wine festival was being held while the place was overflowing with tourists, making it even more crowded.
In order to avoid such crowds, we chose unknown towns for my trip, but I felt something was missing.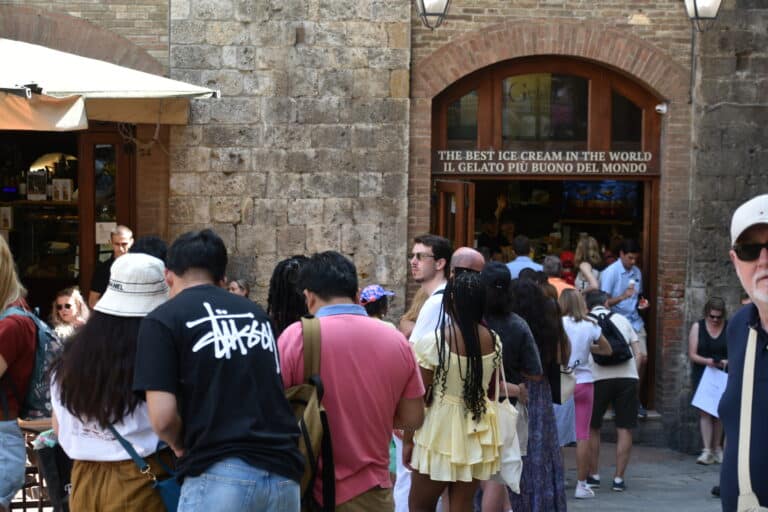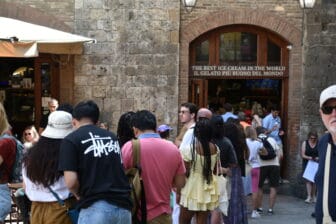 So we went to San Gimignano, but I was disappointed in the crowds.
There was a long queue in front of the gelato shop, and the cafe where we were taking a break was so busy that no one came to take our order, so we just left the cafe.
In the end, we should have stuck to my original intentions and avoided tourist spots.
But when we finally found a cafe attached to a hotel and had a glass of spritz, my energy was restored.
When my husband talked with people at this hotel, he found that you can stay for 100 to 150 euros a night, and that even the cheaper rooms have good views.
Apparently, the city is completely quiet at night after the tourists have left.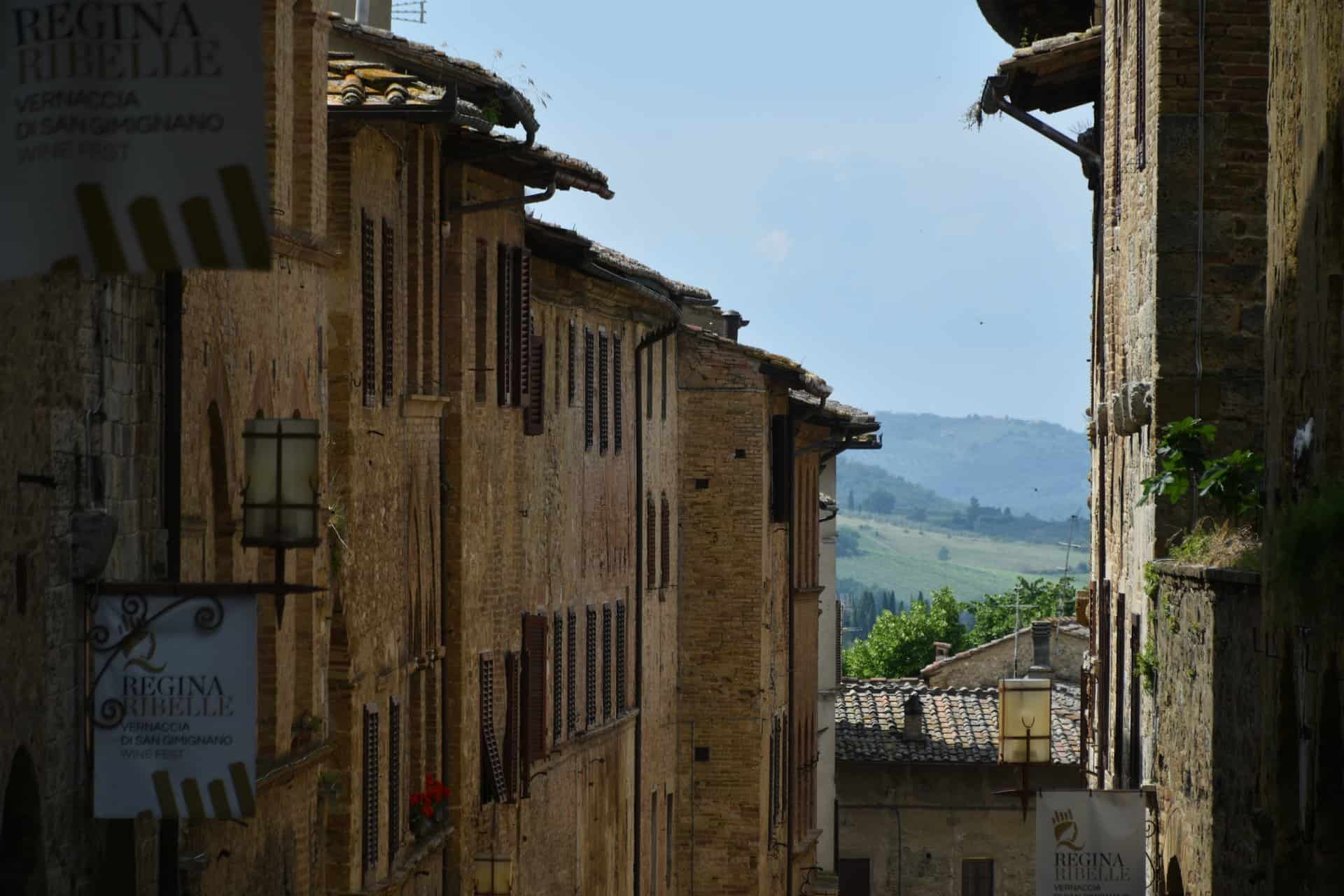 The idea of enjoying an empty San Gimignano at night and early in the morning is appealing.
My husband and I talked about adding this to our future plans.
Once I regained my energy, I didn't mind the crowds too much, and my curiosity to look around the shops returned.
What was missing from our trip to the unknown towns was this shopping activity.
In addition to seeing, photographing, and eating, shopping is also an important component of the fun of travelling.
At least for me.
What caught my eye here was Macalle', a jewelry store on the main street.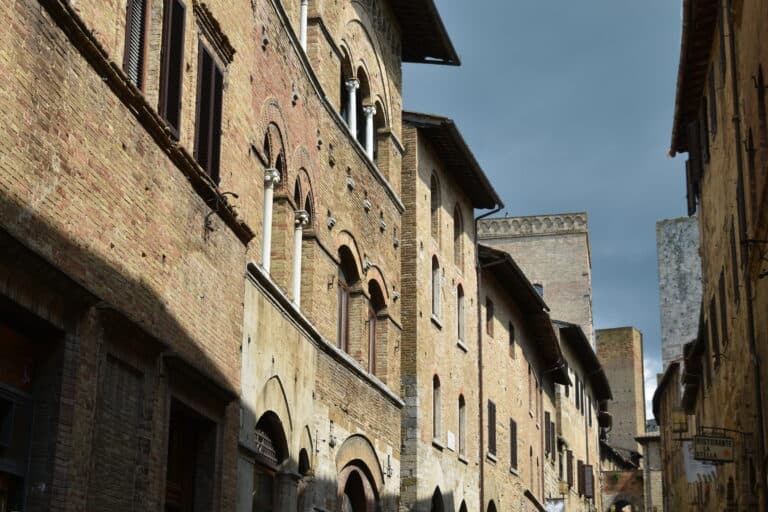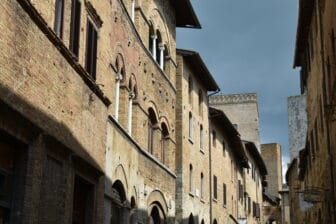 There was a man making something inside, so it was obvious that they were selling their own products here.
Suddenly, I became interested.
Even though I have only 10 fingers and only one neck, I have tons of accessories, and I was thinking of not buying any more, but when I see something like this, I forget about that decision.
I took a close look at the inside of the shop.
They are semi-precious stones decorated with unique metal designs, and all of them are quite beautiful.
I was particularly drawn to the unique malachite ring with a frog on it.
I thought €95 was reasonable.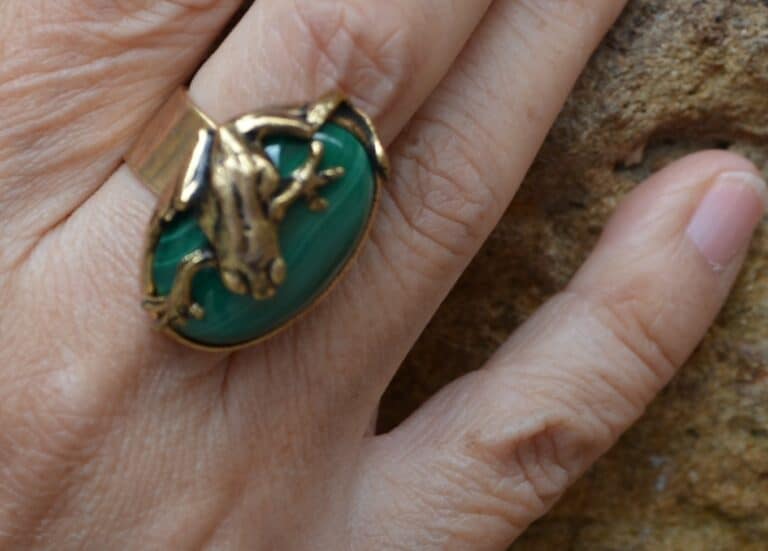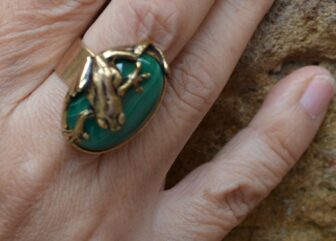 I had the size adjusted and immediately put it on my finger.
It just so happened that the clothes I was wearing were green, so it was perfect.
According to the leaflet I received, this man is Matteo Macalle', one of the owners.
Apparently, it is a family-run shop that was started by his grandfather in the 1950s.
All of them are handmade and no two are the same, the sentences which attracts people like me.
I left the shop very satisfied, we wandered around the town of San Gimignano a little more, and then headed back to Certaldo.