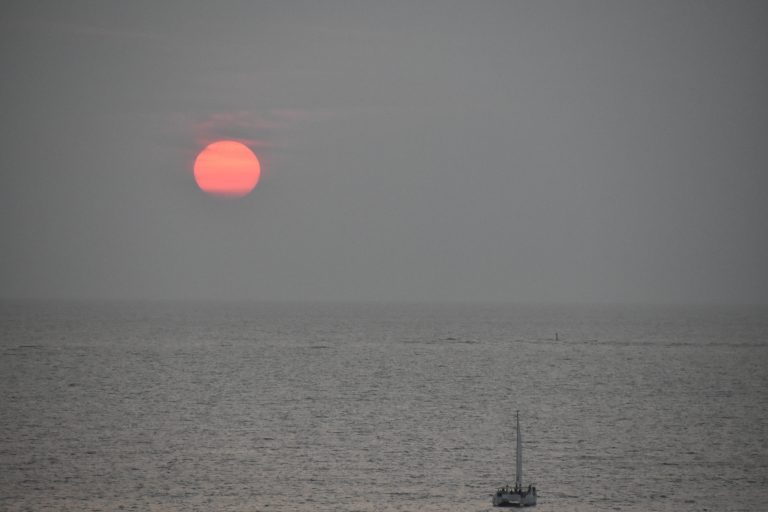 [ Apr.2019 ] It was around 3 pm when we got back to our hotel by taxi, after touring around Miyako-jima in Okinawa prefecture in Japan.
There were 6 restaurants in Tokyu Hotel & Resorts, where we stayed, but only one where the bar was open at that time of the day.
They had a very limited menu.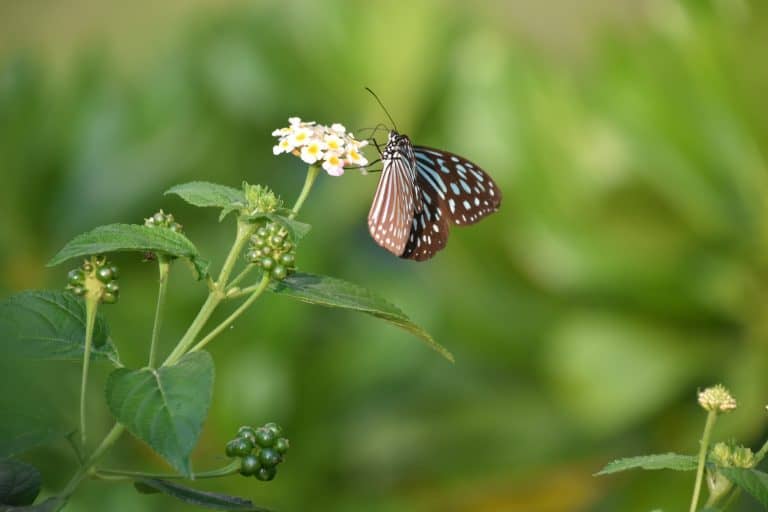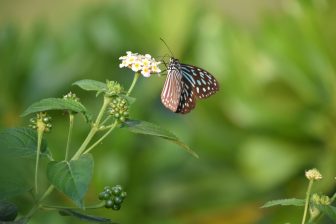 I had Yakisoba noodle and my husband had noodle soup with very rich pork meat.
This pork seemed to be a famous local food, called Soki.
The noodle was Miyako-soba noodle, which was thicker and harder than the usual soba noodle (unfortunately, I forgot to take a photo).
According to the free guide booklet, Miyako-soba is made with flour and lye water and the base of the taste of the soup is bonito stock, which is simple but rich.
In the past, they served it with the ingredients hidden among the noodles so that it looked simple and poor, for some reason.
To be honest, for our taste, the Miyako-soba was too heavy.
After resting a while, we went to the hotel beach.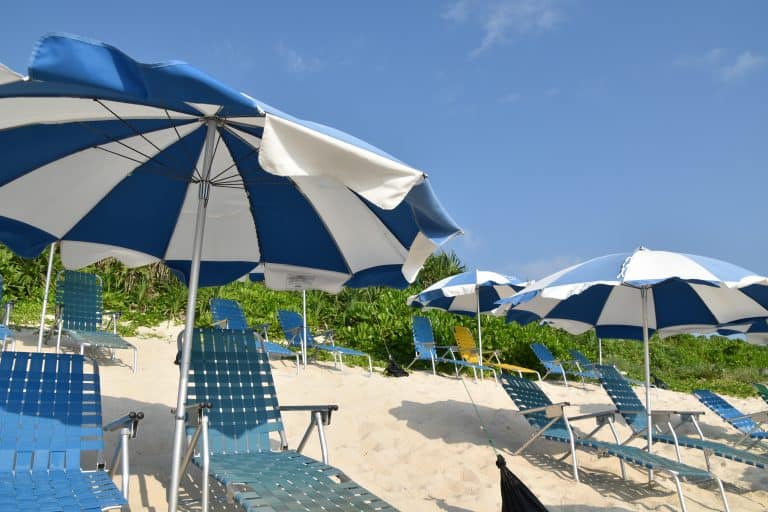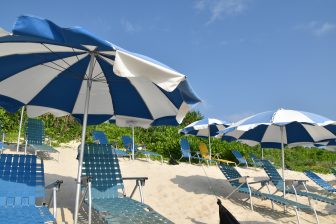 This is a part of Maehama Beach, the longest white sand beach in the East and the hotel provided the parasols and deck chairs for their guests.
The caretakers were there and when I said I could not find the place for renting beach towels, one of them kindly went to fetch them for us.
The transparent water was lovely and the temperature was warm enough for bathing.
The sand was fine and white, but at the water's edge, there were some small stones, so I used my water shoes.
It was very windy and there were waves, so I could not float idly, but I enjoyed bathing there anyway.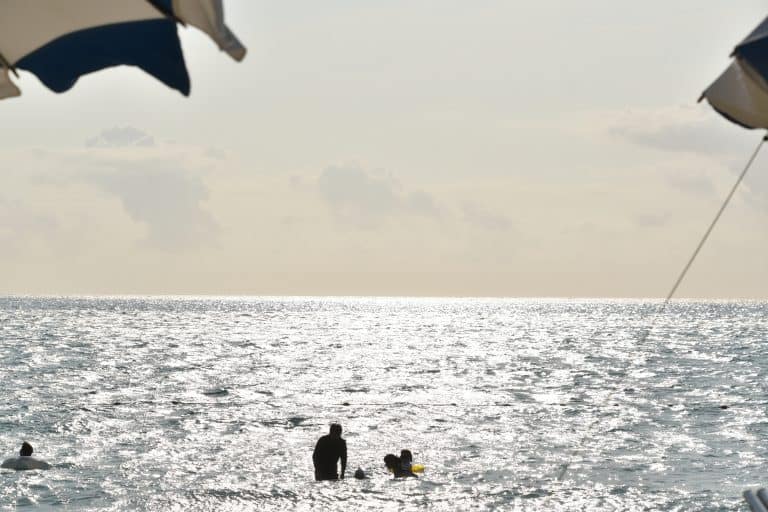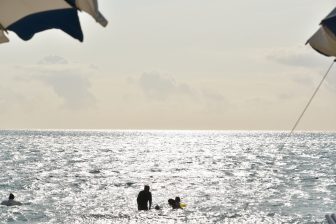 Not so many people were there, but I noticed that a couple of the female bathers had wrapped themselves up completely as if they were Muslim, just like we had seen on Ishigaki Island, two years ago.
Are they avoiding suntan or ashamed to show their bodies?
I am surprised to see them, as I am so used to European women who are proud and wear bikinis even though they are as large as sea lions.
At 6 pm, the caretakers started closing the parasols, so we decided to go back to our room.
After having a shower, I casually glanced at the window and found that the sun was just setting.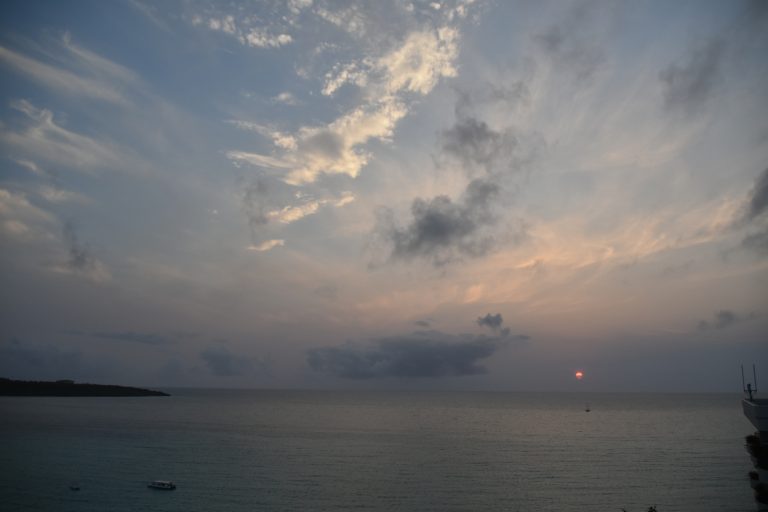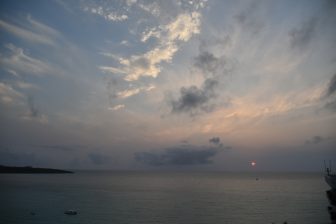 I remembered that when we had arrived here the day before, the staff had told us that there was a rooftop we could go, so we hurried up there.
There was a sailboat on the sea at the right position, so we could take some lovely photos there.