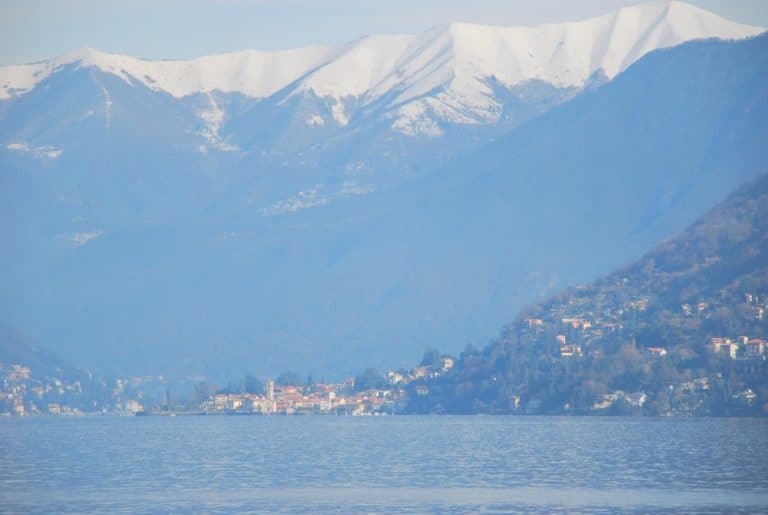 [ Jan.
2013] This was the second time for me to take a boat on Como Lake.
The first time was a few years ago, in June, the boat went all the way to Bellagio stopping here and there along the lake.
But now it is middle of winter and the boat went only up to Torno, much shorter journey.
But still, I enjoyed the beautiful scenery with the snowy mountains behind.
Apparently this lake is 46 km long and the widest part is 4.3 km.
It is well known that George Clooney has got a villa there.
Also, Mussolini, who tried to run away got captured and was killed around Como Lake.