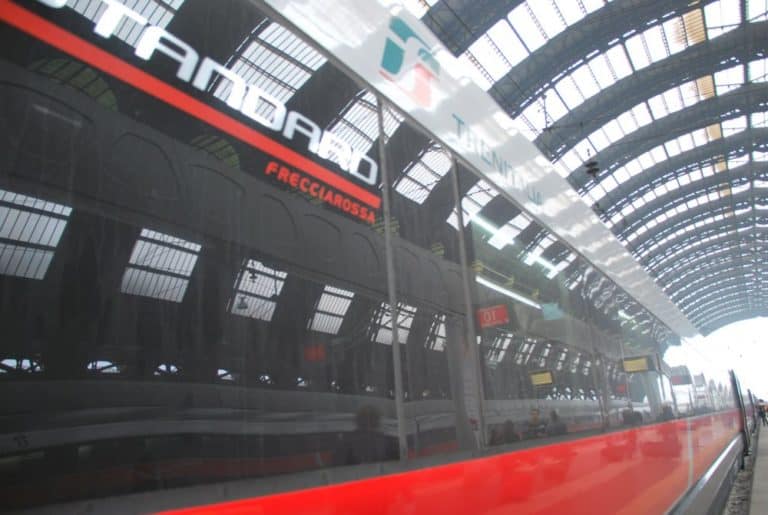 [ Nov.
2013 ] We went to Rome from #Milan by high speed train, #Frecciarossa.
On the way, it was non stop and took 2 hours and 55 minutes.
On the way back, it was a slower one and took 3 hours and a half, though.
The seats are chic in dark brown colour.
Ours were 'standard' seats, but large enough for Japanese or Italians, though I do not know for big north Europeans or Americans.
I was not watching the notice board all the time, but as long as I noticed, the highest speed was 298 km/h.
The view from Milan to Bologna was rather plain and after that we were in tunnels most of the time.
So the scenery from the train window was not so exciting.