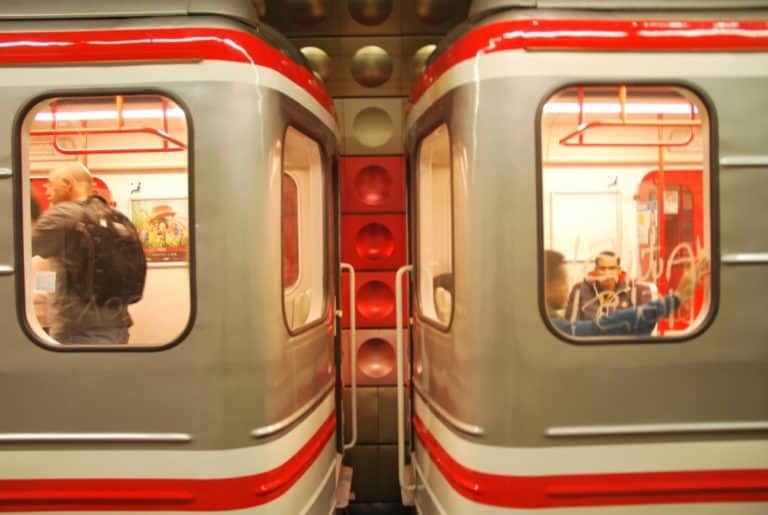 [ Sept.
2013 ] One of the main attractions in Prague is the castle.
Our hotel was at the edge of the old town, so we decided to go there by metro.
My guide book says " the nearest station is Malostranska, but if you prefer not climb up the long slope, it is 10 minutes walk from the next station, Hradcanska", so we followed this advice.
I remember last time, though I was 19 years younger, to go up the slope was a real hard work.
From Hradcanska station, it was easy to find the way as there were signs here and there.
It was a pleasant walk.
This is a photo of the metro.
When I showed this to my friend who came to Prague with me last time, she said "the wall pattern has not changed".
She apparently checked it looking at her old photos.
The metro seems running deep down, so the escalators to get to the platform was long and fast like the ones in Moscow, which is a bit of thrill.