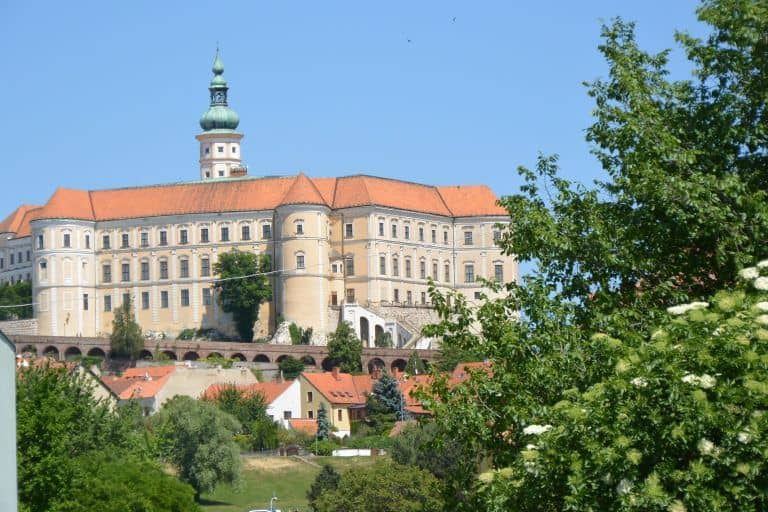 [ May 2017 ] The town of Mikulov in Moravia region in Czech Republic, which is famous for its wine is very pretty with the castle on top of a hill.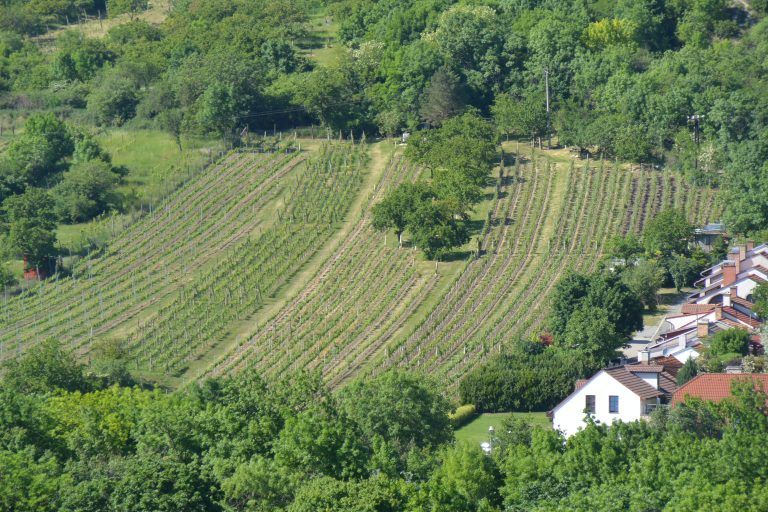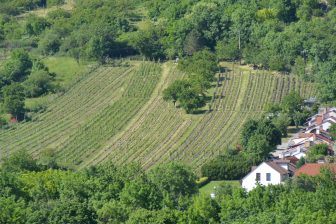 The railway station where we got of our bus was at the bottom of the hill.
So we had to up the gentle slope on and on.
It was a very nice hot sunny day, so first, I bought a hat at one stall.
The owner of the stalls were mostly nice and simple and friendly, like the one at the gemstone stall in Brno.
Before sightseeing, we needed to eat.
There were many restaurants in the town, but many were full or having some events, so we walked around a lot, getting hungry.
Eventually we went into a large restaurant facing the main street.
The menu was almost the same as the Moravian restaurant the night before in Brno.
My husband chose the duck dish which was very similar to the goose dish I had in Brno.
I chose a chicken dish with ham and fried egg, which was not particularly tasty.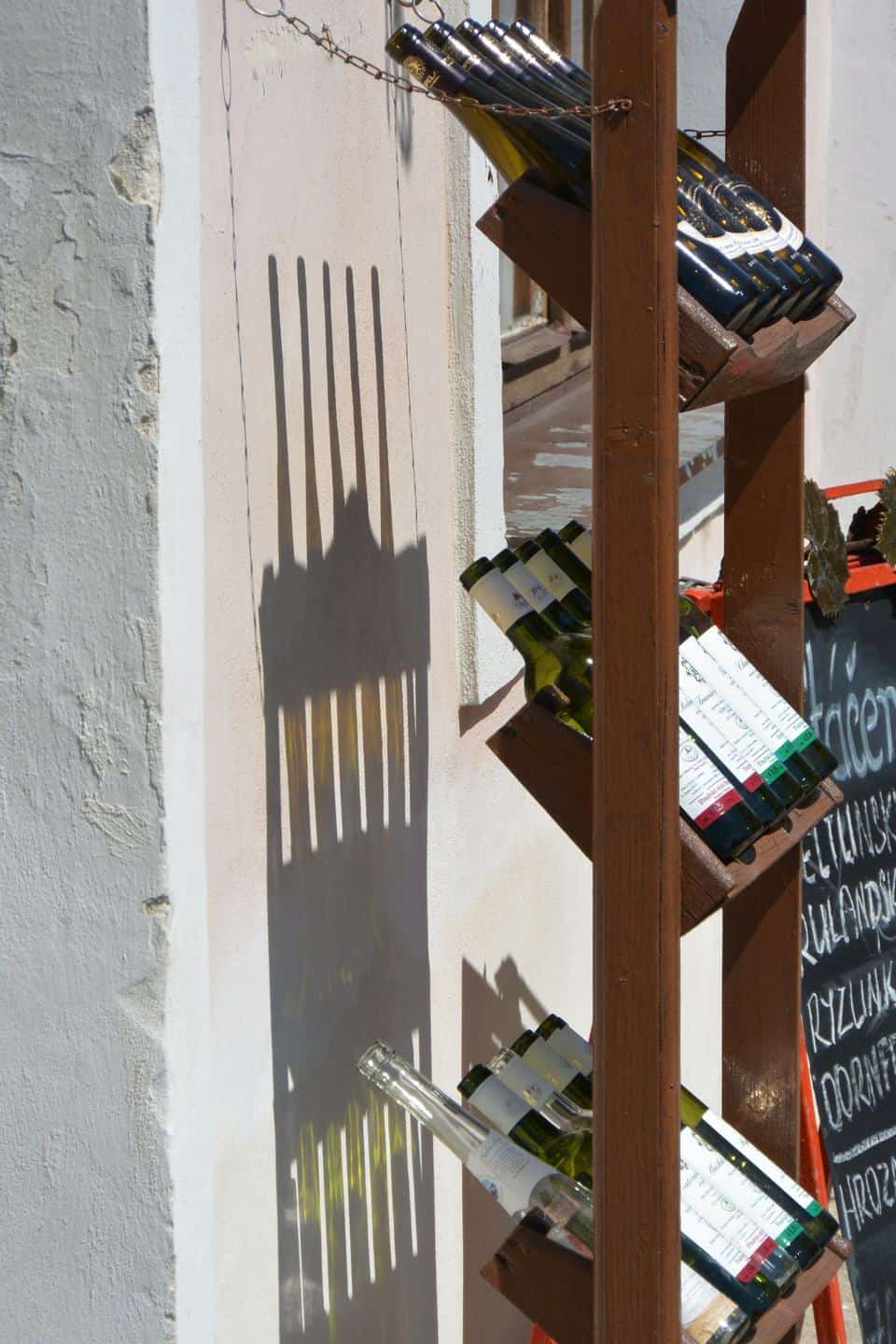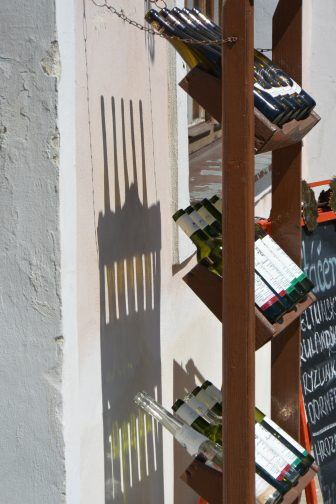 And we got very disappointed with the wine.
We were expecting to have nice wine here in Mikulov which is the wine producing town, but in the menu only the vine varieties were listed as before, and we chose Cabernet Sauvignon this time and it was not great.
If you look at the view, there are vineyards and in the town there were wine shops, so it is true that this is the wine country.
According to our guide book, the robust red wine used to be the main thing here, but nowadays the white wine is drunk more.
So we decided to try their white wine and after sightseeing we ordered glasses at a stylish cafe.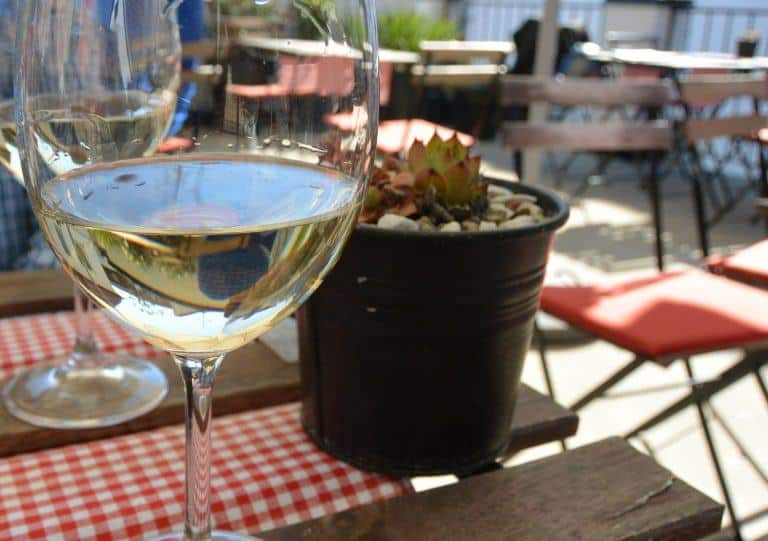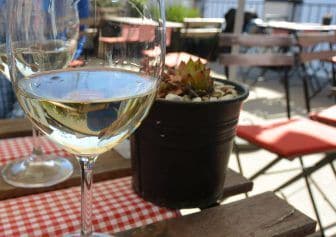 Our table was on the terrace and the atmosphere was very nice, but the wine was rather sweet and even worse it was not cold enough.
I wonder if we were just unlucky…
The waitress there asked me where I was from.
Mikulov is a touristy town, but maybe they do not have so many Oriental tourists, yet.
In this small town in Czech Republic they spoke good English.
Also, I noticed that there were not many sulky rude people whom we often come across in Eastern Europe.
That is probably because the low cost airlines started flying directly here from Western Europe, I think that their culture changed rapidly.