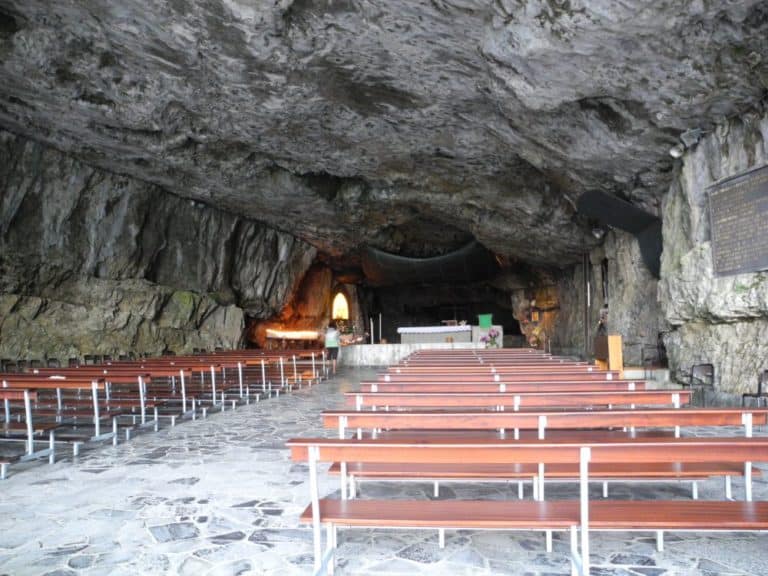 [ Aug.2013 ] On the day when I visited my friends' second house, they said " let's go to the sanctuary".
I had imagined a church building, so it was a surprise when we came in front of a cave.
This is Satuario della Cornabusa. People can visit here easily by car now, but in the medieval time, it was hidden deep in the mountain and people used here as a refuge from war or some other difficulties.
According to the legend, one villager left a wooden image of Virgin Mary to show his gratitude that he could survived the disaster, but after that,  this place was forgotten.
The time has passed and one day, a deaf-mute girl came across this image and got very surprised.
She ran down to the village and told people about this.
Then, she realised that she could talk and hear.
In recent years, some scientists looked into this image and found that it was made in the 13th century in Tuscany.
Now there is a path from the bottom of the mountain for pilgrims and there are some small shrines here and there on the way.
It was evening when we arrived here and the staff was already closing the gate.
She said "OK, only two minutes" and let us enter, but when we took our time, she shouted " I will close here.
It will be very cold during the night here!".
Surely, it would be a great test of our courage to stay one night here, though Mary would protect us.