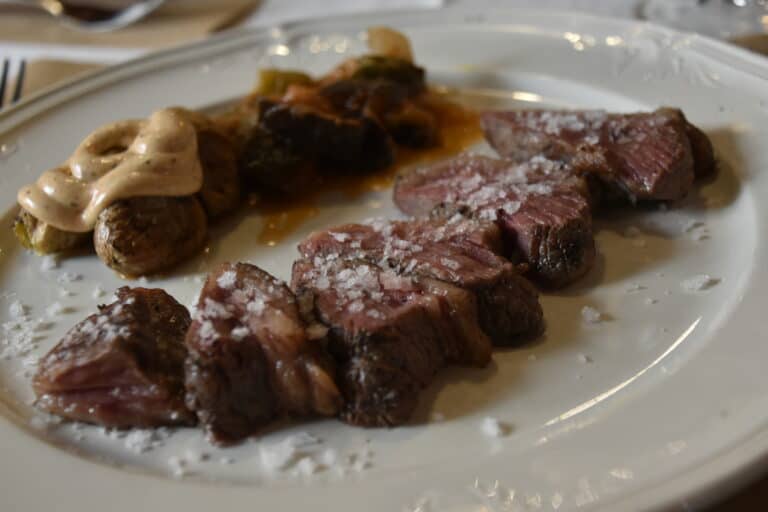 [Nov. 2021] After sightseeing in the town of Carmona in Andalusia, Spain, we went to a restaurant recommended by the guidebook.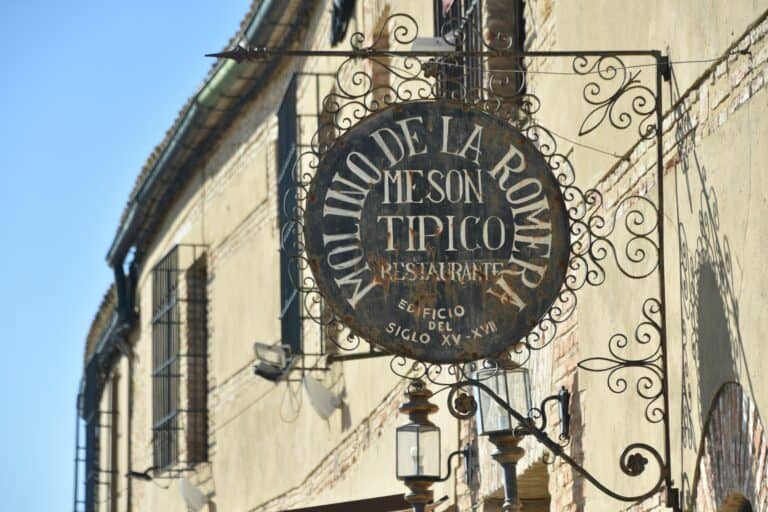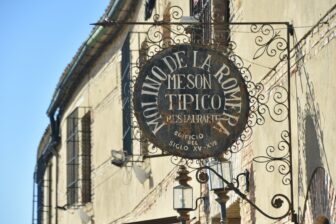 Named Molino de la Romera, the restaurant is housed in a 16th century Moorish oil mill.
It was a large restaurant, and it was quiet during lunch on weekdays.
Here, we ate in the form of regular starter, main dish, and desserts, not tapas.
As a starter, we shared a salad named Ensalata d Cogollos.
Anchovies were on top of vegetables with chopped bacon sauce.
As a result, this was the most delicious food I ate here.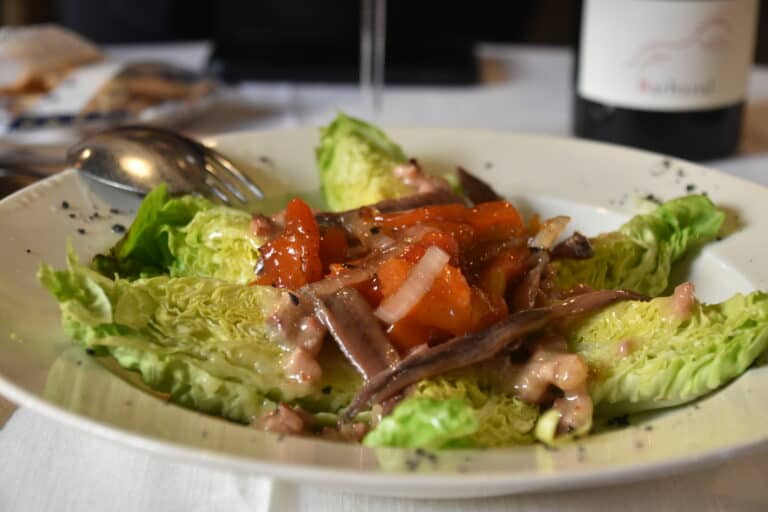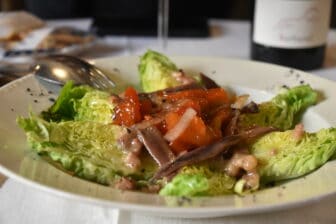 For the main, I chose Picanha (a cut of beef taken from top of the rump).
My husband had 600 grams of beef with bone.
However, by the time they were served, the meat was already getting cold.
It's as if it was cooked a long time ago.
And the plate was very cold.
It was too bad, so we asked them to reheat them, but the food that came out again was somewhat lukewarm, and it wasn't crisp.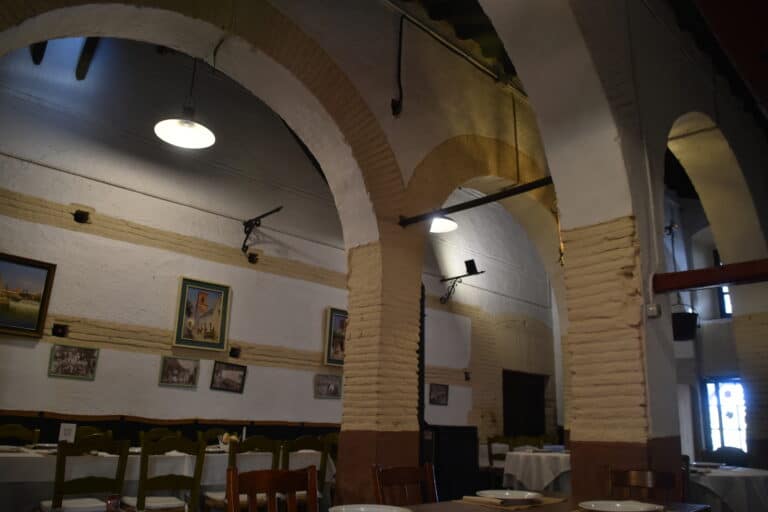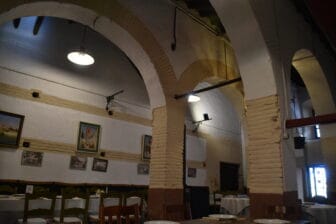 And for Picanha, there was a lot of fat.
However, the sauce on the garnished potatoes had a unique Middle Eastern flavour and was delicious.
My husband seemed to be quite happy with the taste of the meat.
I was quite surprised at this cold dish here, but I had a similar experience later in our journey.
I wonder why?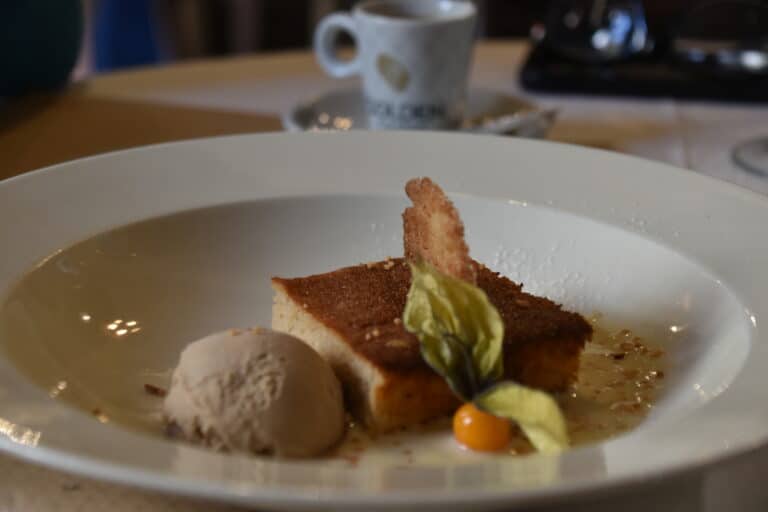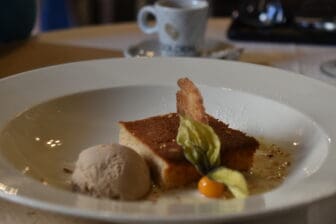 For dessert, we shared a rustic sponge cake called Borrachuelo.
According to the guidebook, the desserts here were made by the nuns of the nearby Convento de Santa Clara.
The total price was 87.10 euros including a bottle of red wine from the Cadiz region in southern Andalusia.
This restaurant is located on the edge of the Carmona hill, and when you step outside, you can see the vast plains.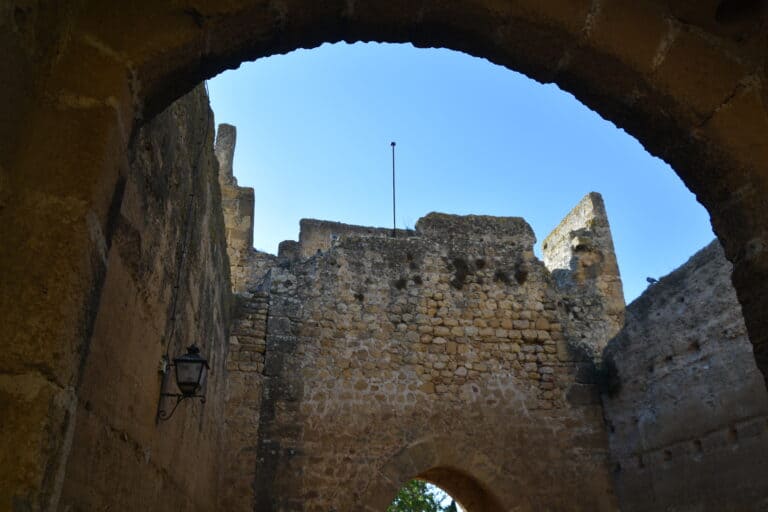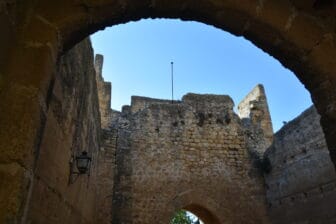 After the meal, we walked to see Alcazar del Rey Don Pedro, one of the highlights of Carmona, while looking at the scenery on the right.
However, this is now a Parador (a state-owned hotel that uses historic buildings such as old medieval castles), so we just looked at the exterior.
It seemed to be a luxurious hotel.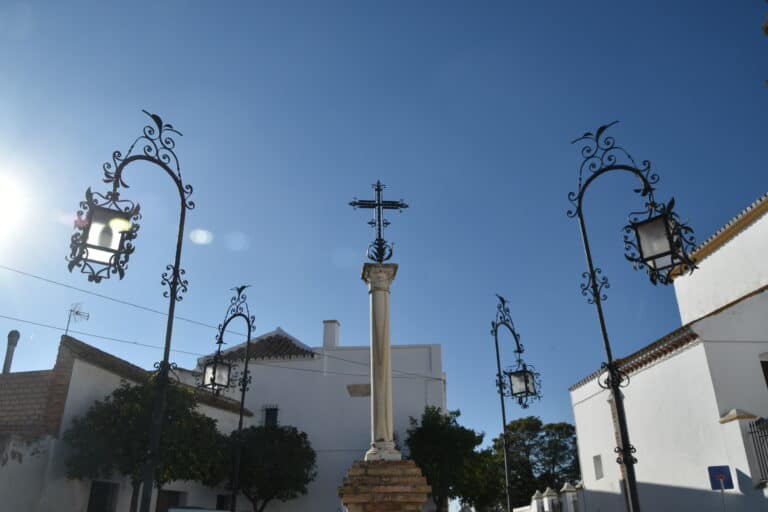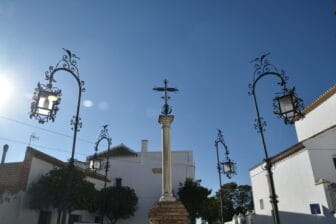 After that, we walked around the town with no particular aim in our mind.
It was a photogenic town that made me want to take pictures from every angle, even from a bench on which we rested.