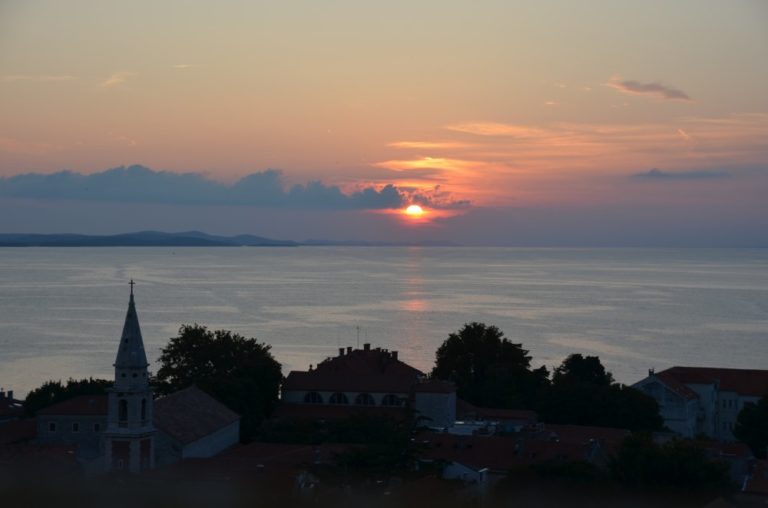 [ July, 2014 ] We went up to the top of the bell tower of Cathedral of St.Anastasia in Zadar, Croatia in the evening.
It was just in time to see the beautiful sunset, but the problem was the railing was just in front of my eyes.
So I had to stretch up or get down to take photos.
It was quite spacious inside the tower, and climbing up the stairs was not so difficult, though I cannot remember the number of the steps.
The main part of the cathedral was open only a few hours a day, but the tower was open all day.