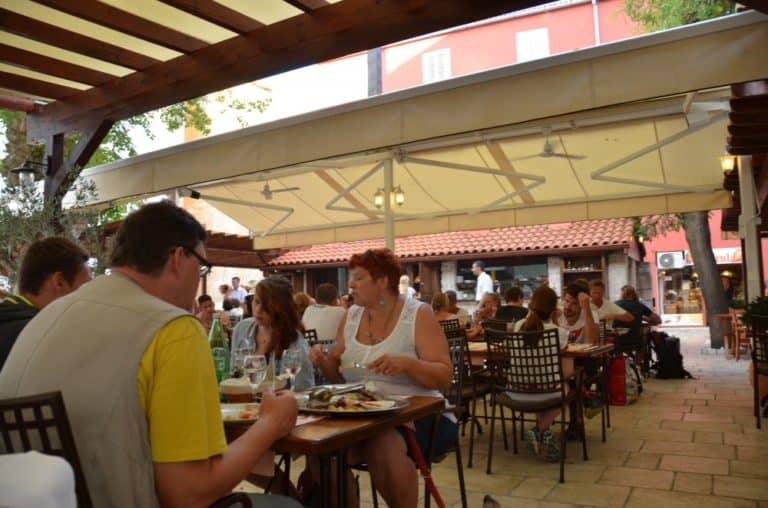 [ July, 2014 ] On the day we arrived in Zadar in Croatia, we went to a restaurant which was recommended in the accommodation leaflet.
It was an outdoor restaurant called Malo Misto and situated just next to the town's food market.
I imagined that the seafood would be good here because of the location, so we ordered octopus salad and grilled tuna salad for the starters and grilled squid and fried squid for the mains.
Everything was good, but especially the grilled tuna was excellent.
I tried it in other restaurants later, but this one was the best.
And we had the local wine.
When I visited this country for the first time about 15 years ago, I remember someone told me " Croatia is a good wine producer, but we cannot produce as much as we can export them ".
Although it was an open air restaurant, the view was not particularly good.
All we could see was ordinary people's flats.
Zadar is a pretty town with ancient or medieval buildings, but there are buildings which are not interesting, probably built during the socialist era.
I thought that is good anyway, because it means that this town is not too touristy.