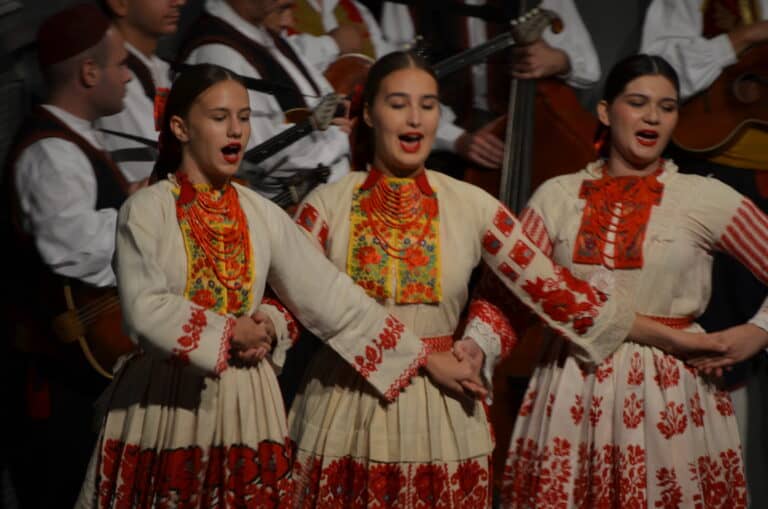 [ Sept.2022 ] On the third night in Dubrovnik, Croatia, we made a reservation at a restaurant called Dubravka.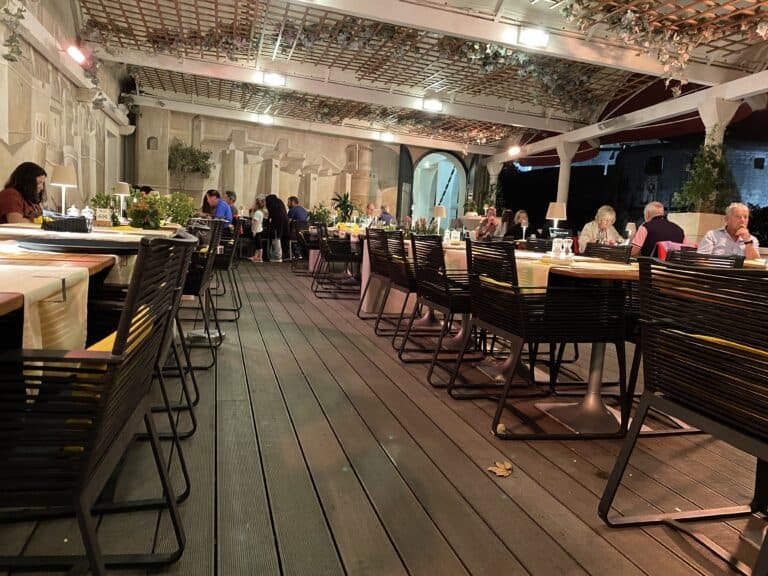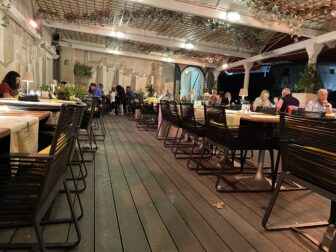 My husband looked it up online and it was a restaurant with a good reputation.
It is located just outside the Pile Gate, the main gate of Dubrovnik's Old Town, and has a terrace.
The weather forecast said it would rain, so we reserved an inside table, but the weather was fine, so we regretted that it would have been better to sit by the window.
However, it soon got dark, so I wouldn't have been able to enjoy the scenery that much anyway.
As I said many times, Dubrovnik is a big tourist city.
On the right side of our table, there was a group of Germans, and on the left was an elderly American couple.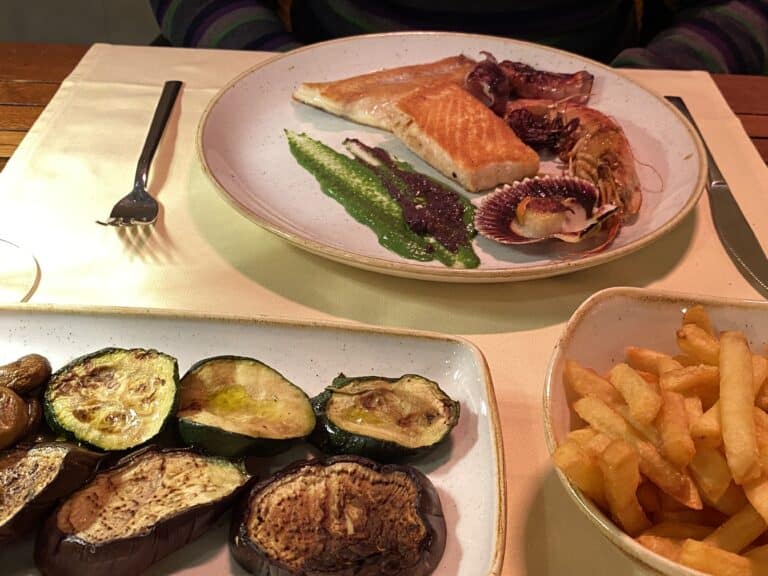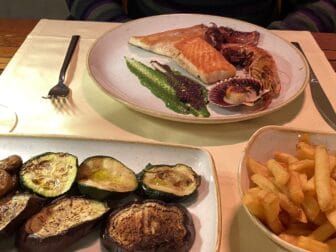 This day was actually my birthday, so we toasted with prosecco first.
I then shared the swordfish carpaccio for starter, grilled fish platter and grilled squid for mains with my husband.
The platter was a little disappointing with just sea bass, salmon, prawn, scallop and squid on one plate.
And the scallop was small.
Although the prawn was delicious.
Considering the dessert and the atmosphere, the overall impression was so-so.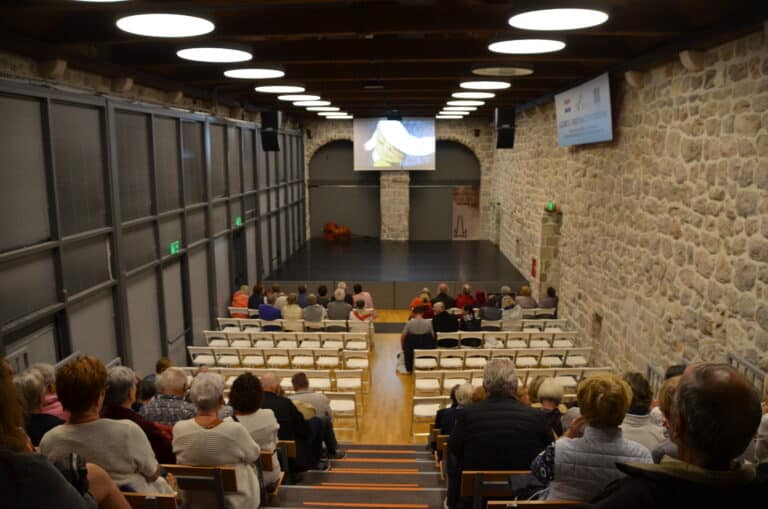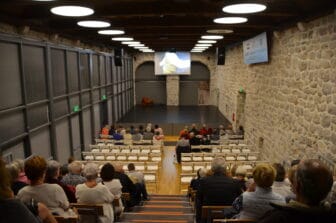 The bill was 842 kuna (about 112 euros), which was the same as the previous day's lunch at Moskar.
I think Moskar is higher in terms of satisfaction.
Since it was my birthday dinner, I wore a dress, but Dubravka is a casual restaurant, so a T-shirt and jeans seemed fine.
After the meal, we went to see folk music and folk dances held at the simple theatre of Lazareti outside of the Ploce Gate on the opposite side of the Pile Gate.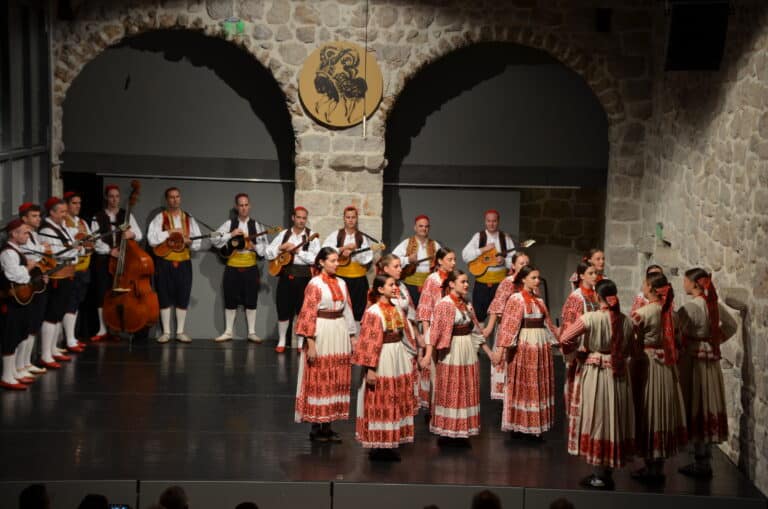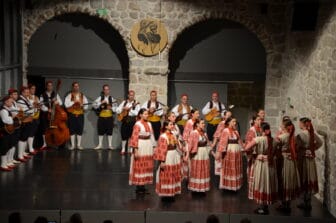 A group of elderly people came in and the place was full in no time, but we got there early and took the seats in the very back in the centre, so we had a good view.
Their music reminded me of  some Tyrolean melody.
As for the dances, most of the them were foot-stepping.
Folk dance seems basically like this everywhere.
Their national costumes were so cute.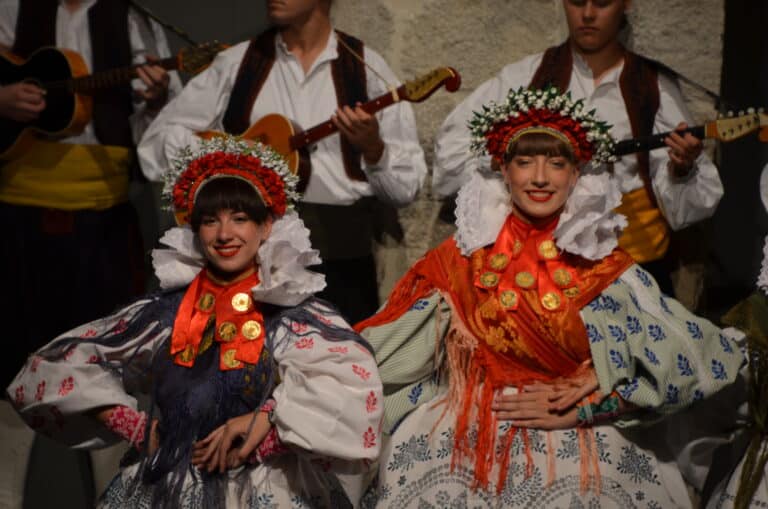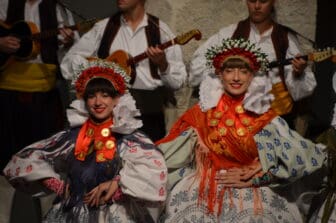 I especially liked the version with red embroidery on white background and the one with blue embroidery on white background.
It would be great if there were souvenirs with motifs of folk costumes like these.
The performance lasted about an hour, and it was well worth watching.
Come to think of it, we saw a folk dance after dinner on my birthday in Rhodes Island, Greece a few years ago, too.