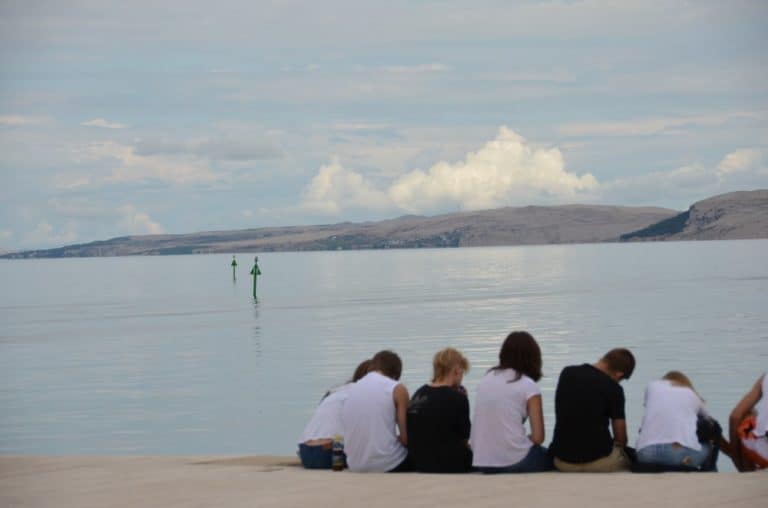 [ July, 2014 ] From Zadar in Croatia, we went north to Pag island.
Originally we wanted to join a tour going there called "Gourmet Tour", but it was already full up.
If they organise tour like that, it must be a tasty island, we thought so we set off.
According to my guide book,  this island is the fifth largest one in Croatia and they produce special cheese, there is a salt pan and also famous for their lace making.
Enough tourist attractions, but in fact the place was not so lively.
It might be because of the cloudy weather, but I felt they were unmortivated in the museums such as Salt Museum, though the exhibits in the Lace Museum were wonderful.
It seemed there were many Italian tourists, but most of them seemed the sporty type whose main interest was diving, and not much interested in cultura things.
Maybe because of that, the town looked rather dull.