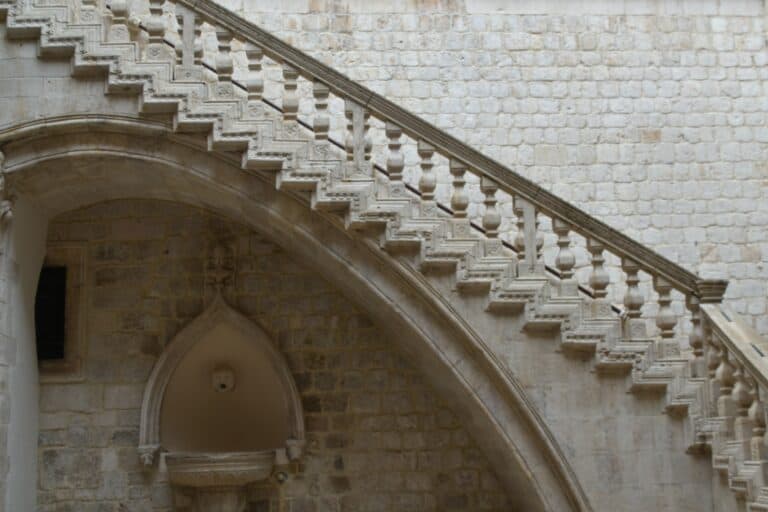 [Sept. 2022] In Dubrovnik, Croatia, we used a convenient pass for tourists called "Dubrovnik Pass".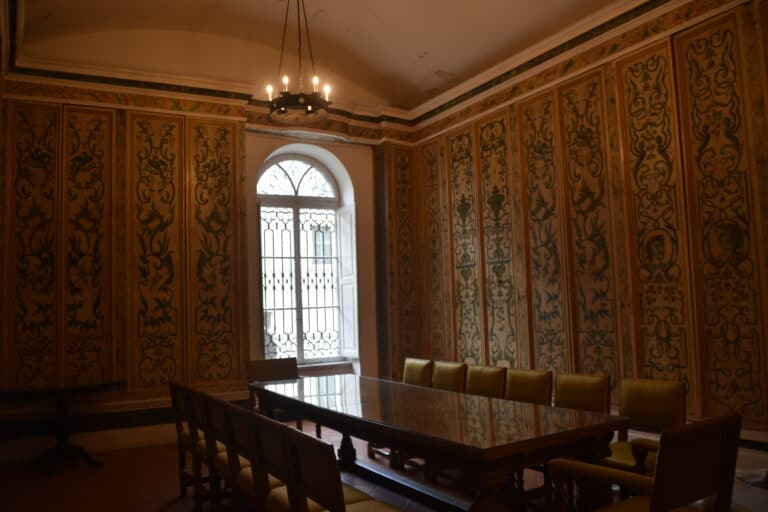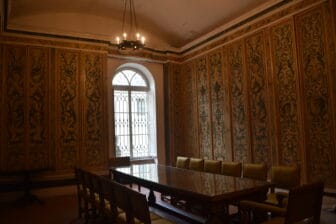 There are 1-day, 3-day, and 7-day passes, which are said to pay for themselves once you enter the town's main attraction, the ramparts, and one more place.
We bought a three-day pass for 300 kuna (about 39 euros).
I haven't calculated whether it's really profitable or not, but it was certainly convenient as we could enter various places by only showing it.
First, we went to the Rector's Palace.
During the walking tour, we learned that Rector was the former governor of the Republic of Ragusa, who was elected every month.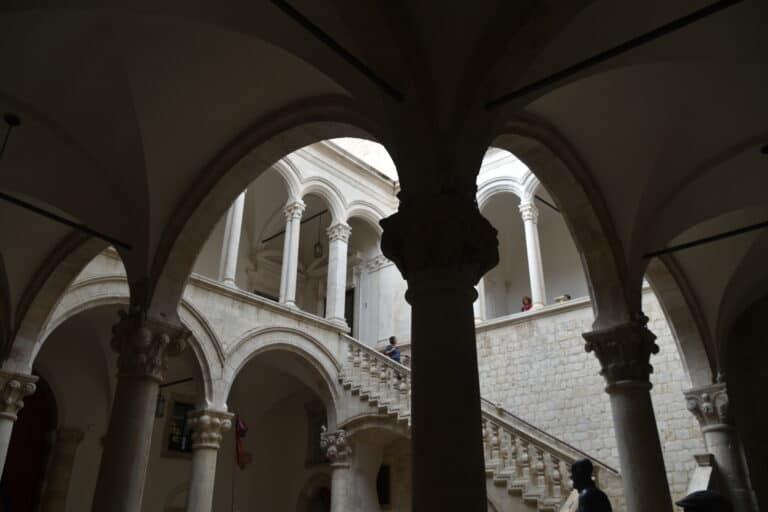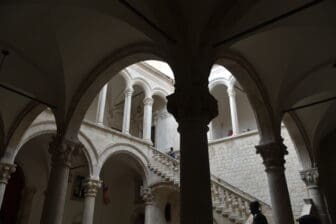 This palace was built in the latter half of the 15th century and the Rector lived and worked here.
That means that this palace had the activities of moving in and out every month.
I felt that the items on display didn't fit well, and sure enough, when I read the explanation, I realised that instead of furniture that was originally here, it was antiques brought from aristocratic mansions and wealthy homes at the time.
The original furniture was apparently broken or lost over the years.
The highlight here was the courtyard, especially the stairs.
It was a beautiful white space.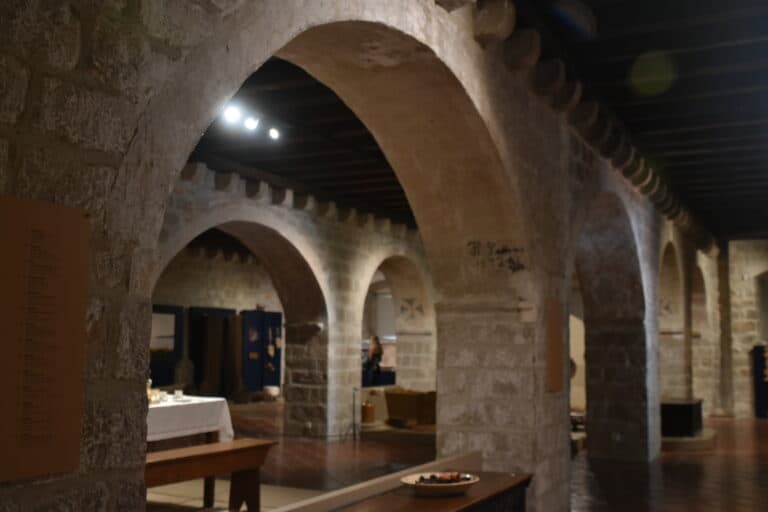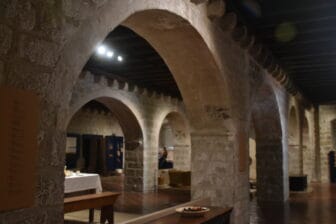 According to the guidebook, concerts are sometimes held here.
After leaving here, we went to the Ethnographic Museum.
The museum is housed in a 16th century granary building.
Traditional tools such as the usual farming tools and looms were displayed, but nothing was too surprising.
As for the national costumes, they reminded me of the brand Pink House, which was famous in Japan in the past, because they combined a floral top with a different floral skirt.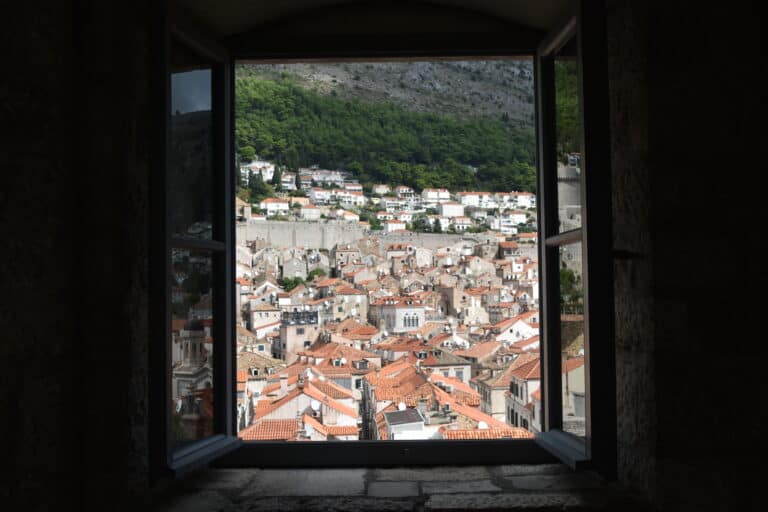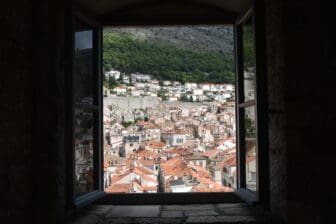 The building was on the higher position, and I was more attracted to the view from here than the exhibits.
Since we bought the Dubrovnik Pass, I thought we had to visit these museums, but the charm of Dubrovnik is the townscape.
The weather forecast was generally bad during this holiday, and it was the worst forecast for this day, but fortunately, the power of my husband, who usually brings a good weather was demonstrated, and by the time we left the museum, the sun was shining.
In this case, it would be nice to see the townscape from the castle wall, which is the biggest attraction in Dubrovnik.