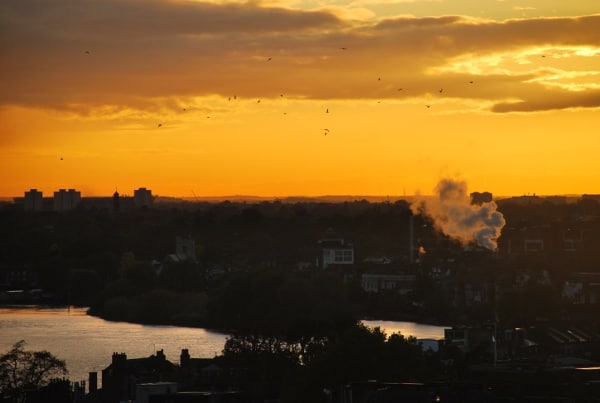 [October, 2011] I took this photo on the same day that I had a walk along the Thames river in October.
This one is a view from the 10th floor of a building in the west side of London.
The river is Thames, of course.
Thanks to the smoke from the pipe, I am pleased with the outcome of this photo.