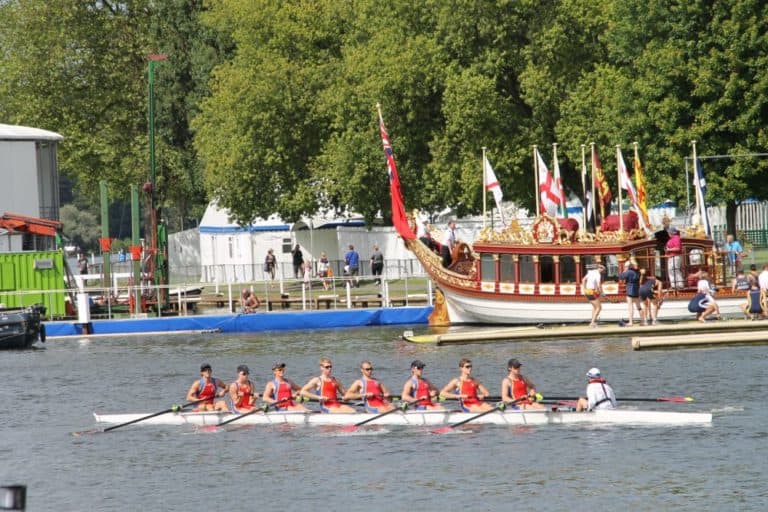 [ June, 2013 ] Henley-on;Thames in England where we sometimes go for shopping is famous for its regatta.
We went there this time only a few days before the beginning of the event and they were getting ready for it.
This regatta started in 1839 and now it is well-known all over the world.
The participants come from many countries.
I am not a fan of boat race, so I felt relieved when I realised that it was not yet started this year because I thought the town would be very very crowded during the regatta.
But afterwards, I saw a news saying that the regatta takes the people away from the town itself.
Thousands of people gather only along the river apparently.
Every year, during the 5 days of early July, they have more than 200 races.
By the way, next year it will be held from 2nd to 6th July.