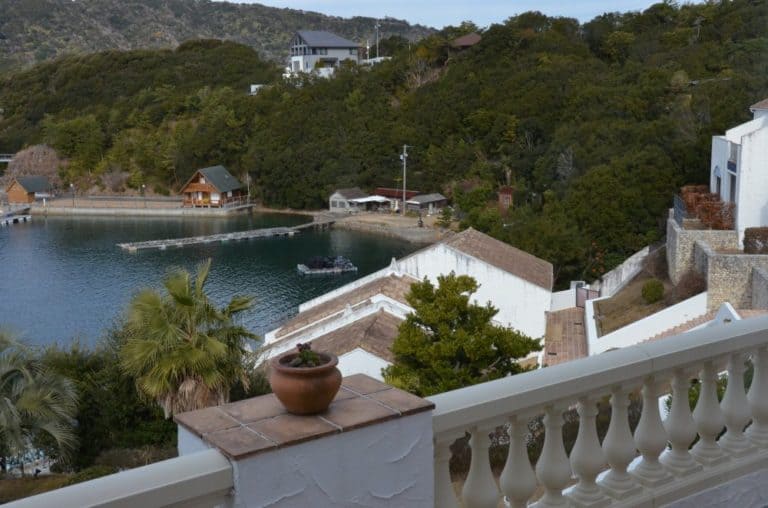 [Jan.
2013] The hotel in Kashikojima was called Prime Resort Kashikojima and was booked by my family, so I did not know anything until I really got there.
At the first glance, it did not looked like a Japanese hotel at all.
The feeling of the buildings were similar to Spanish ones and some of the fittings looked like those from Turkey or Morocco.
But of course the view from the window was Japanese.
It was very interesting that you can feel somewhere between Japanese and Western.
Well, the style of the hotel was like one of those typical resort hotels you see everywhere, but for example, the price of the massage was outrageously expensive and that was very Japanese.
The meal was another thing which was very interesing.
The dinner was French with very tasty beef as a main dish and I enjoyed the solemn explanations by the waiter, too.
The wine we chose was Italian, which is about 3 Euro per glass in Italy, but the bottle in this hotel was about 5500 yen (about 55 Euro).
Also breakfast was interesting.
It said in their leaflet that someone ( I cannot remember who, but maybe the chef) travelled to Italy, Spain and France and created this menu.
But it was far from the actual breakfast in those countries and real mixture of small portions of foods, which was in a way, very Japanese.