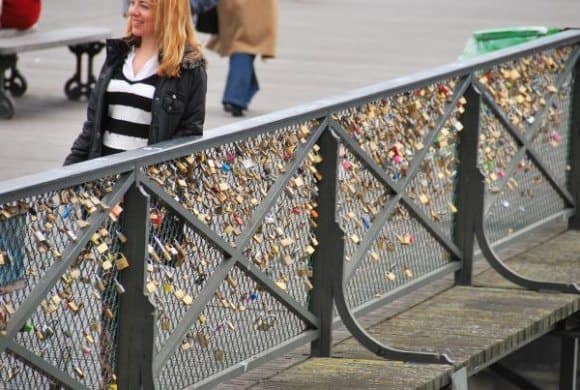 [March, 2012] Lovers in Paris were influenced by the Italian film, too.
Here on the rail of Pont des Arts you can see a lot of locks.
We took the hop on and off sight seeing bus in Paris, too and this photo was taken from the top floor of it.