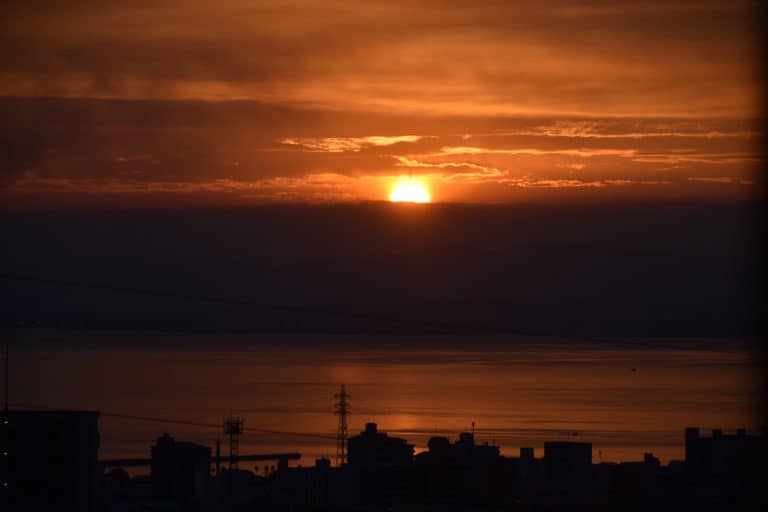 [ Dec.2019 ] The next destination of our short holiday in Kyushu in Japan was Beppu where we arrived by the limited express train, "Yufu No.3".
The Ryokan (Japanese style hotel) we had booked was called Sansui Kan in Kannawa Onsen hot spring area in Beppu city.
I did not know that this area was far from the centre of Beppu, so I was surprised that it took quite a long time to get there from the station by taxi.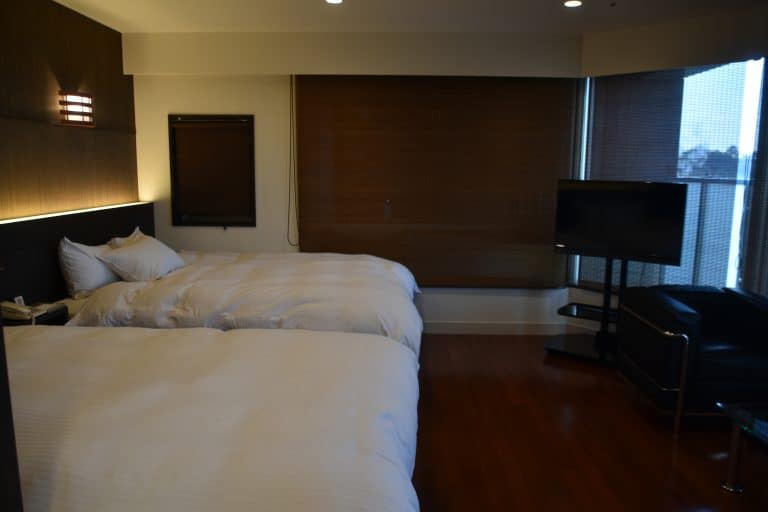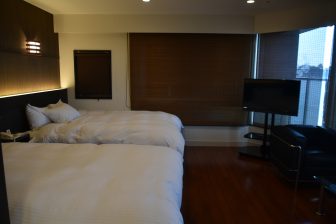 It is within Beppu city, but it seemed to be another town.
Sansui Kan was an excellent Ryokan.
We had a large western style bedroom as well as a Japanese style room.
The space for the sink area was big, too.
We had a large bathroom and outside of that, there was the open air bath.
The shower room was controlled by a computer, which we could not work out.
Our room happened to be like this, but there might be other rooms in different plans.
Anyway, we were very satisfied with this luxurious room.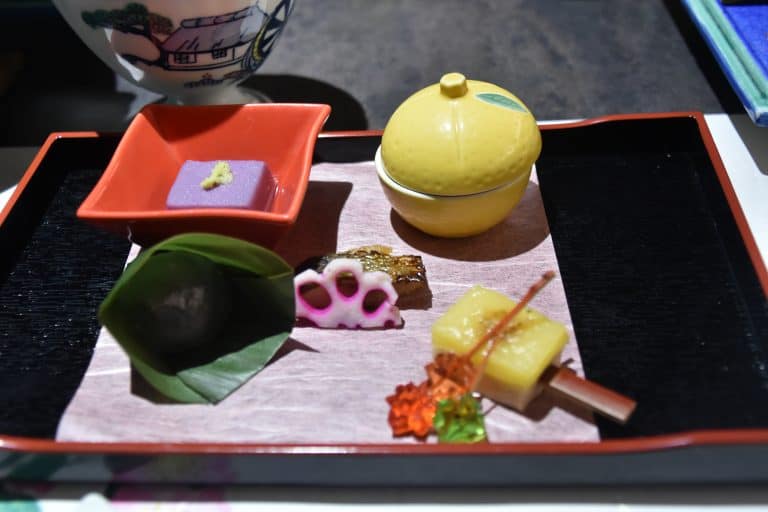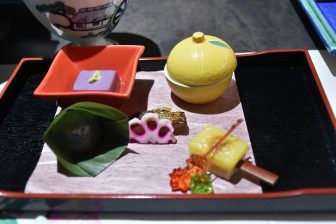 As for the dinner, we had to go to their restaurant, but we had our own room within the restaurant, so it was relaxing.
The contents of the dinner was gorgeous, too.
I regretted that we forgot to take the menu, but one of the things I remember and liked very much was a cake made of soba flour.
Also the wagyu steak and sea bream sashimi were excellent.
After a while, the waitress brought us a couple of alive prawns, saying "This is for Odorigui (a Japanese traditional delicacy, eating live seafood while still moving)".
We could not eat that, so I had it made into sashimi and my husband had as Tempura.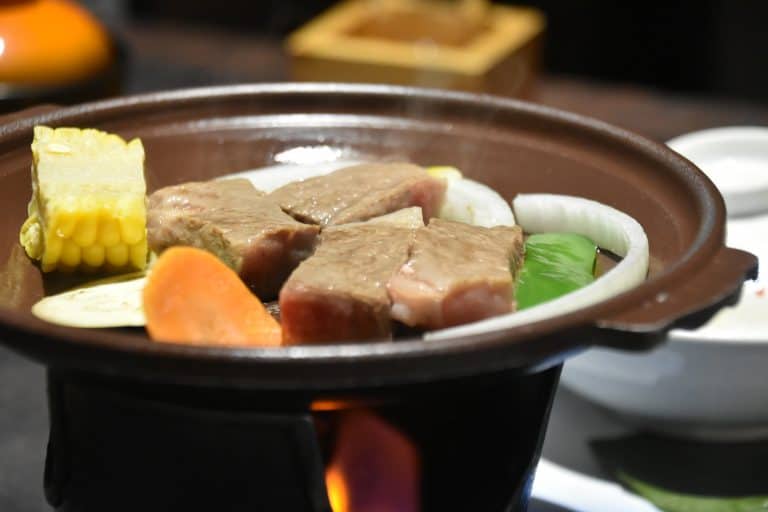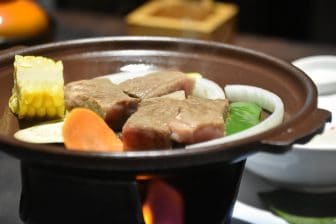 This prawn sashimi was wonderful which was firm and almost crunchy.
Another nice food was the grilled rice ball soaked with tea.
The dessert was lovely, too with three kinds of cakes.
By the way, when we ordered Sake, we used the tablet placed on the table.
This Ryokan was quite high-tech orientated.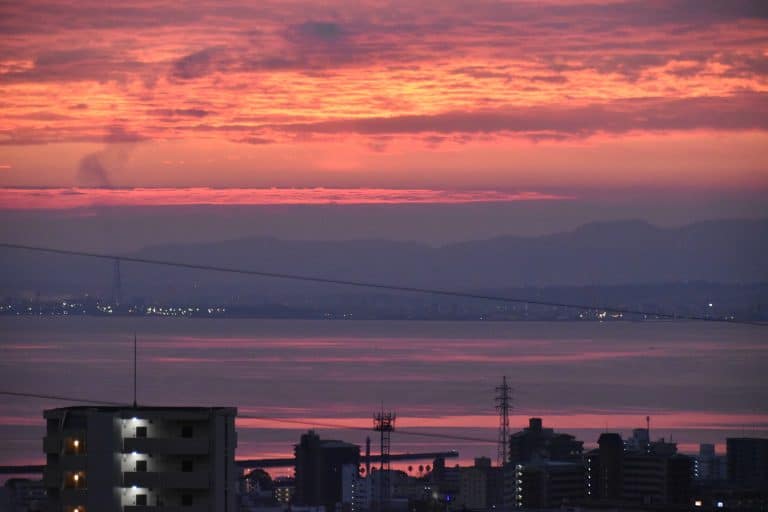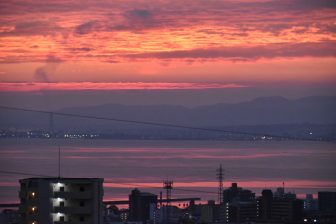 The next morning when we woke up, the morning glow was fantastic.
The sun rose over the sea and everything was in gradation of deep pink.
We did not get tired of watching it from our window, changing colours minute by minute.
After having a bath again, we went down to the restaurant for breakfast.
We were taken to the same private room as the day before.
The breakfast was very good, too even with sashimi.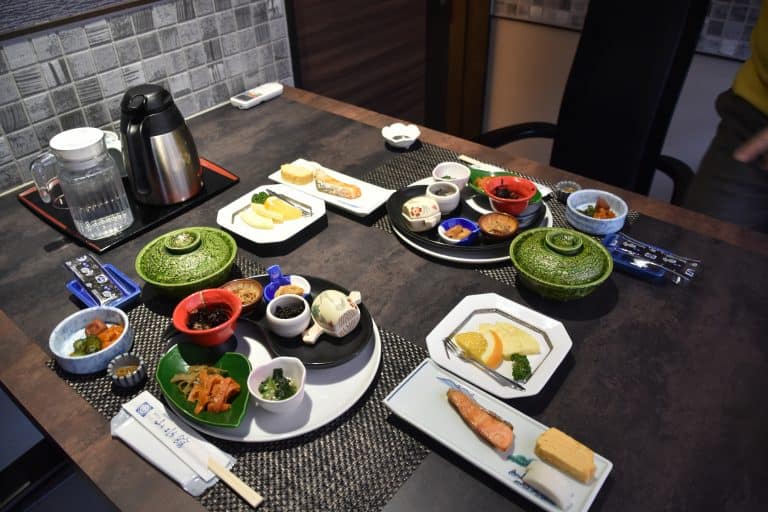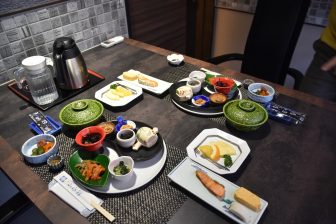 We really enjoyed staying here.
My husband was happy saying "We should stay here again", but when he realised how much it was to stay one night, he became quiet.
It was quite expensive for us especially it was the price at the end of the year.