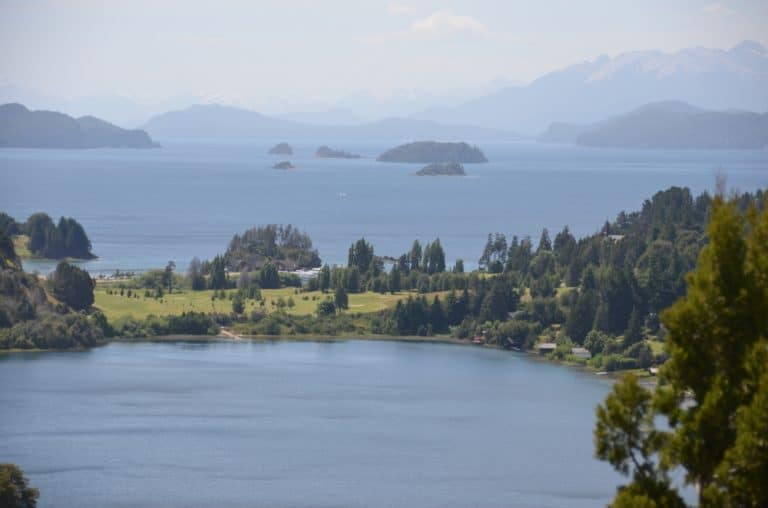 [ Jan.2016 ] After lunch in the national park around Bariloche in Argentina, we went up to a hill where we could see the beautiful view of the lakes and the mountains.
As we were in a tour, we went there easily by car, but some people hiked.
It would be a wonderful feeling after walking and sweating to come up here to see the view.
When the Chilean volcano, Puyehue erupted in 2011, this national park was covered by ash.
In some places the depth of the ash was as much as 60 cm.
The airport was closed for 6 months and the border to Chile was closed, too, so no tourists came here.
The econimical damage was huge.
"Though we, the locals could have the park all to ourselves and enjoyed skiing that winter" said Gabriela, our guide.