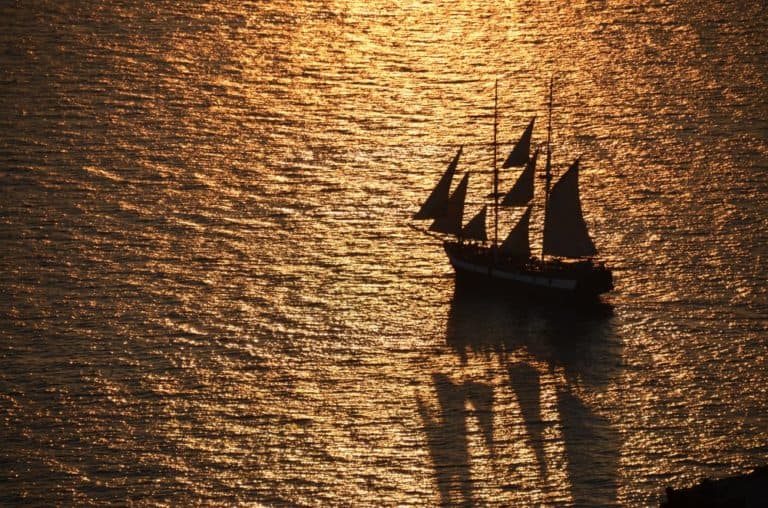 [ Aug.2013 ] The last destination of Santorini inland tour was Oia.
This is the famous place with its sunset.
After a short walk in the town, when we arrived at the west edge, there were already thousands of people there.
The proper spot to watch the sunset is the ruin of the castle, but I could see that it was crowded as a commuting train.
So, when the tour group broke up in front of a group of street musicians, we decided to stay there, finding a gap facing the sea.
This meant that we kept listening to their music until the sun set.
In other words, they had to play all the time looking at us…I felt a bit sorry for them.
The sunset was really beautiful.
But we saw it with so many people, I can not say it was romantic.
The last music before the sun went down beyond the sea was 'O Sole Mio'.