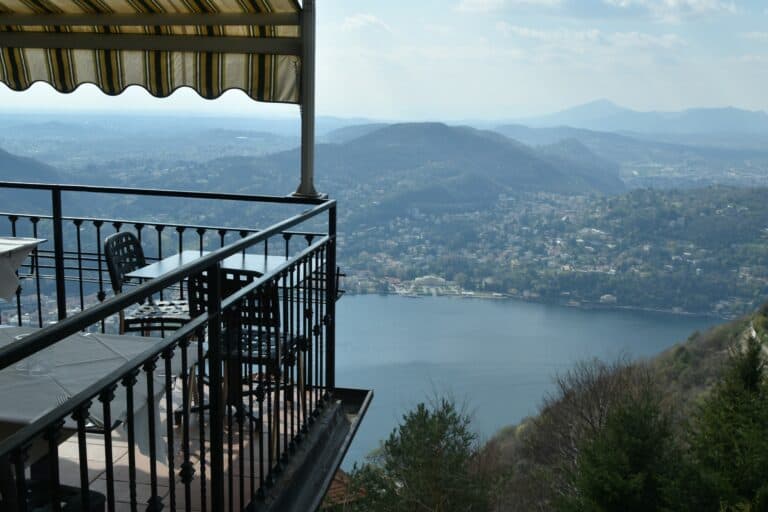 [Apr. 2023] On Easter day, we took the funicular up from Como in northern Italy and wandered around the village of Brunate in search of a restaurant.
The village itself didn't have much character, but there were villas of rich people lined up overlooking Lake Como.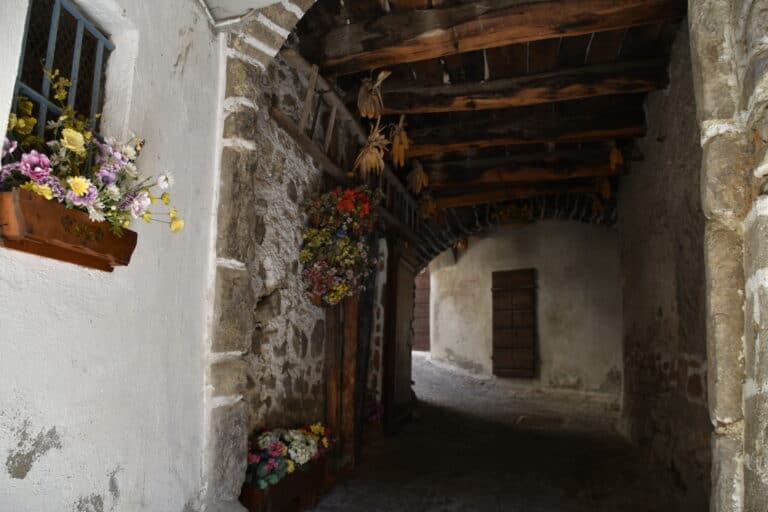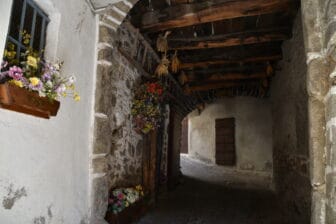 The scenery itself was, well, what I expected, if not more.
By the way, there seems to be a shuttle bus running from near funicular station to the lighthouse further ahead.
We realised it too late and missed it.
We walked to a restaurant my husband had found on the internet that looked good, but when we finally arrived, they sternly turned us down and said, "The kitchen is closed."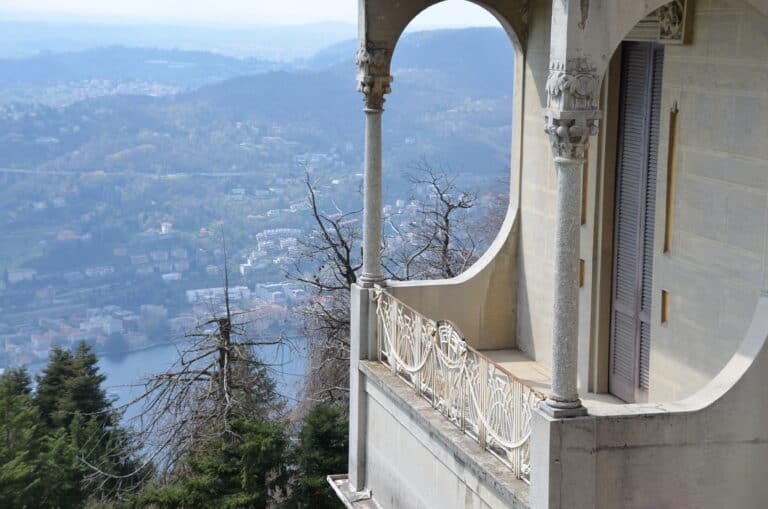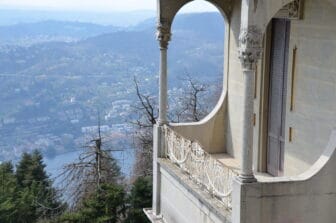 As expected, the wait for the funicular was too long, and the good restaurants were already closed.
Disappointed, we returned to the area around funicular station and went to Trattoria dei Bracconieri, which was open.
Perhaps because it was late, there was an empty table by the window, so we were able to enjoy our meal while enjoying the view.
Since it's Easter, I chose lamb stew + polenta.
I thought I was going to get a big piece of meat, but instead they were small pieces.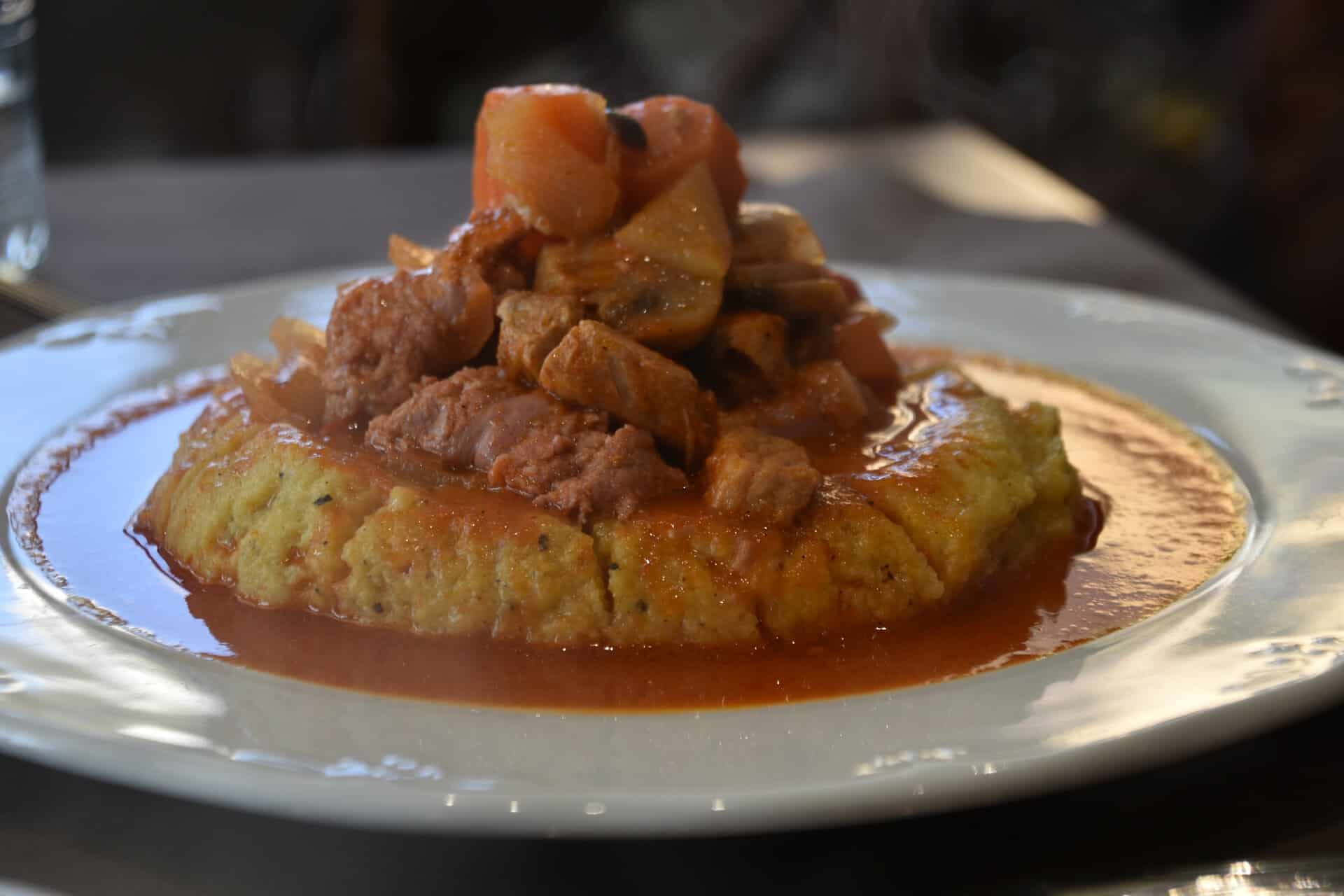 The sauce was yellow and I was worried, but it wasn't curry and had a mild taste.
Although the true identity is unknown.
My husband had sausage, beef, and mushroom stew + polenta.
This one had a lot more volume.
I tried one of the sausages and it was pink in colour and had a nice and light taste.
This area is the origin of polenta.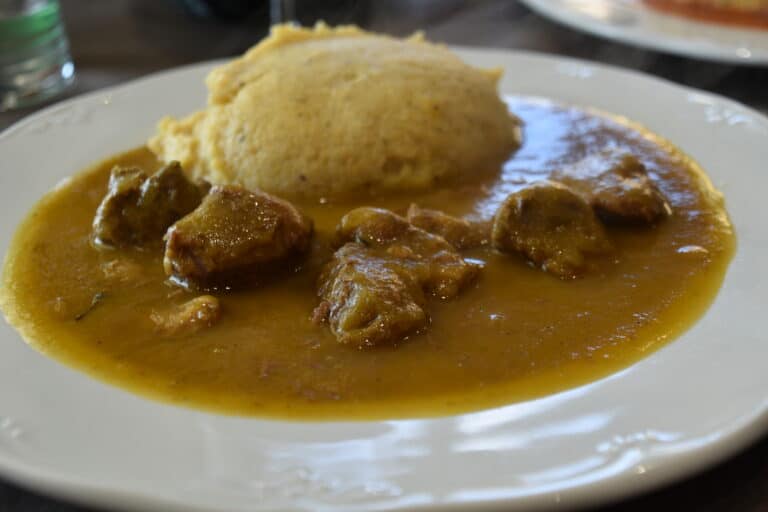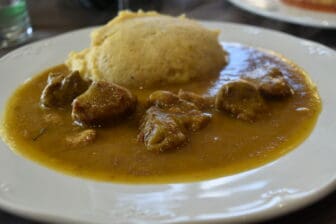 I remember going to a specialty restaurant where polenta was the staple food, not far from here.
We had apple pie for dessert, along with 1/2 litre of house wine, water, and coffee, and the total cost was €81.50.
By the way, there were three black people working at this restaurant.
The owner, an Italian lady who was very thin but energetic, seemed to be training these three strictly.
The three  may have come across the sea as refugees.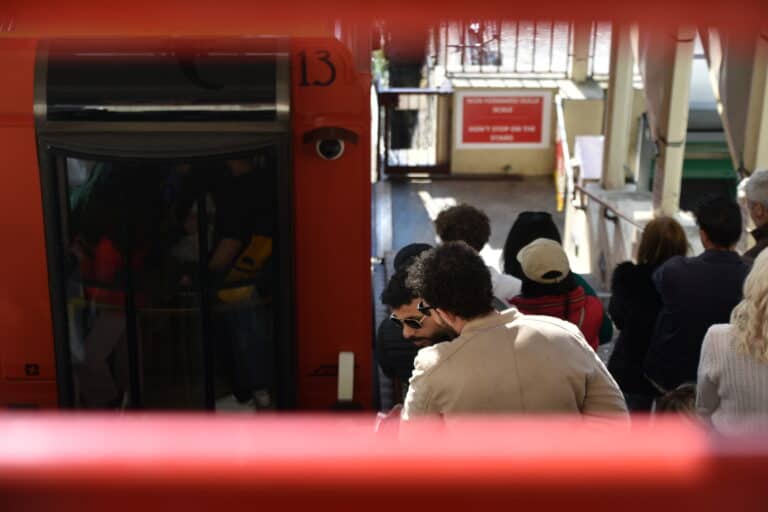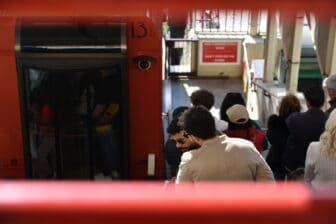 I hope they can adopt the life-style and the common sense of Italy and stay here happily.
Well, on the way back, there was a huge queue in front of the funicular station.
There was a scene where I, a small woman, scolded a large couple who tried to cut into the queue.
I feel angry at people who have different common sense and cannot practice the principle of "When in Rome, do as the Romans do."
Furthermore, on the way back, we had to wait 40 minutes for our connecting train at Como Camerlata station.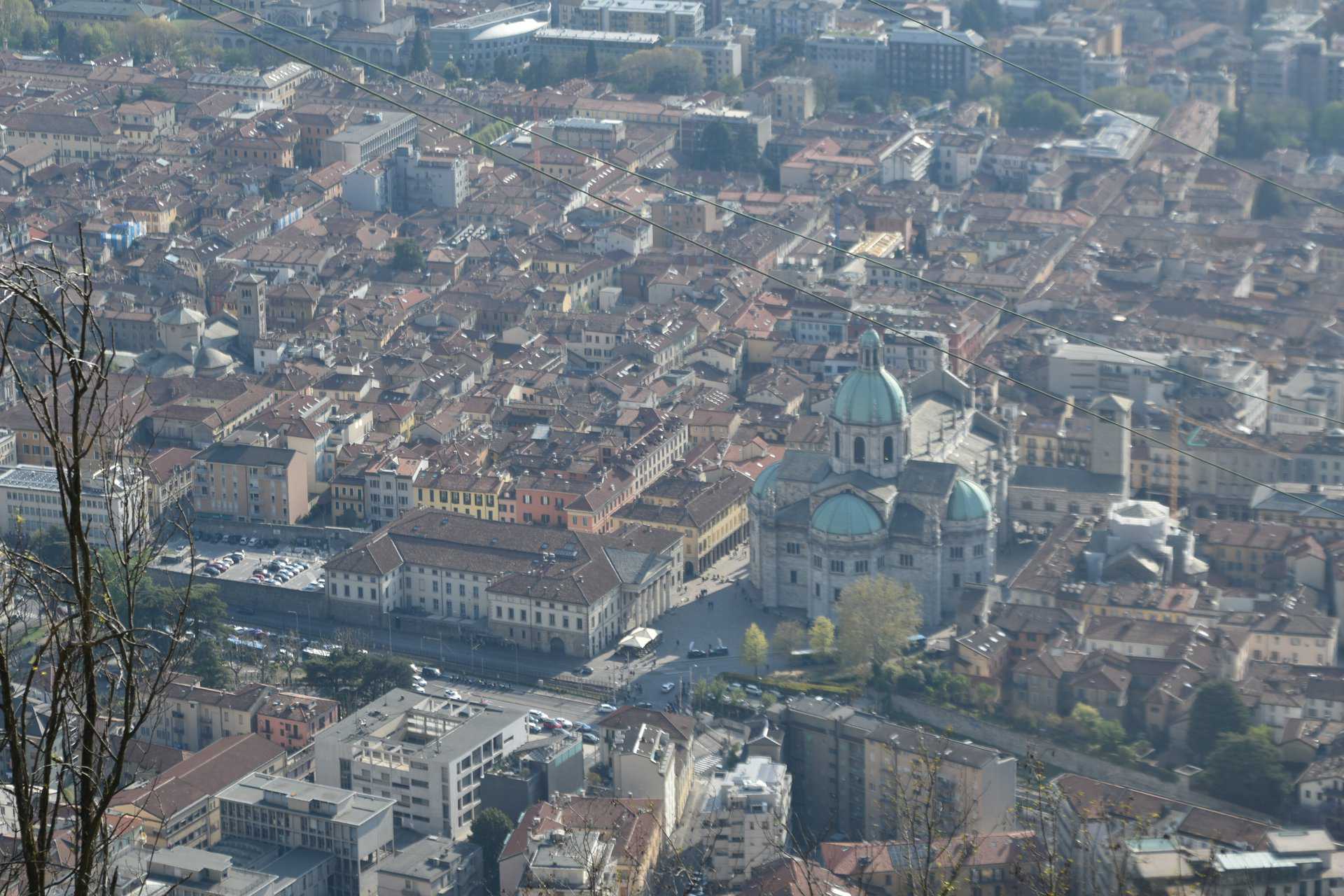 What I learned from this short trip: On holidays when everyone else is travelling as well, choose a place that is unknown and not crowded.
Especially when the weather is nice.
Now that I think about it, I remember a few years ago when we went to Brighton, England on a sunny weekend and it was so crowded that I almost got into a fight with the police.