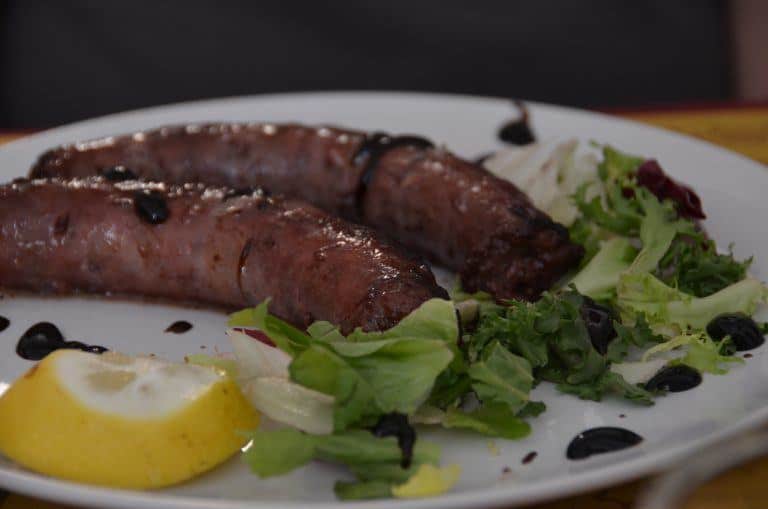 [ July 2017 ] After seeing the cathedral, we headed for the next church, the Church of Montevergini in Noto in the south of Sicily in Italy.
We found it easily, but the staff was just about to close the door.
We bought the ticket which allowed us to visit and tour these 4 churches in the town, but she said "It is the rule that we do not sell this ticket after 11 o'clock so that people can go to the 4 churches in time….".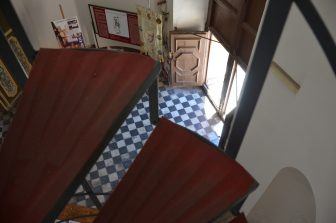 We cannot remember what time it was when we bought this ticket, but when we arrived here it was about the lunch time.
It seemed that the highlight here was to go up the tower and she let us do only that.
The spiral staircase was new and dodgy which looked like a health and safety issue.
This tower is in the more built up area than the one of the Church of Santissimo Salvatore, so we could see the view which we could feel the people's living.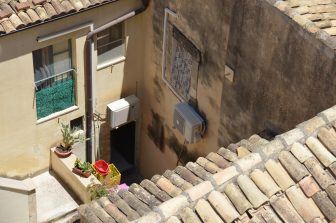 We could not get any information about this church, but it seemed that this was another convent in the past.
Also, it is said that the altar here is precious, made of the polychrome marble, but we could not see it as we were not allowed to go inside.
Apparently this church often appears in the TV drama "Inspector Montalbano" as a background.
After that, we looked for a restaurant.
We did not have any ideas, so we just popped in to Enoteca Restaurant Emily's Wine which was just around the corner from this Church of Montevergini.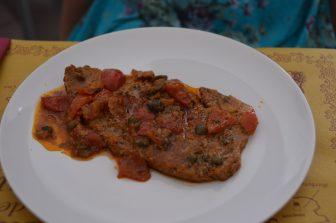 And that was a great success.
It was a small restaurant and we just had a light lunch, but this was the best meal we had during this holiday.
I chose a tuna dish with the sauce of Pachino tomatoes and my husband chose the sausage.
Particularly this sausage seemed their speciality.
They explained that first they boiled them to get rid of the fat and cooked them with Nero d'Avola which is a famous Sicilian wine and then they grilled them.
Including a carafe of wine, it was only €34, which was very reasonable.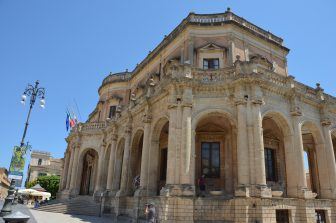 So I was very satisfied.
As for the dessert, we did not have it there, but went to a gelato shop near the square where the gorgeous city hall, Palazzo Ducezio, is.
Because Sicily is the mecca of gelato, we ate one almost everyday during this holiday.