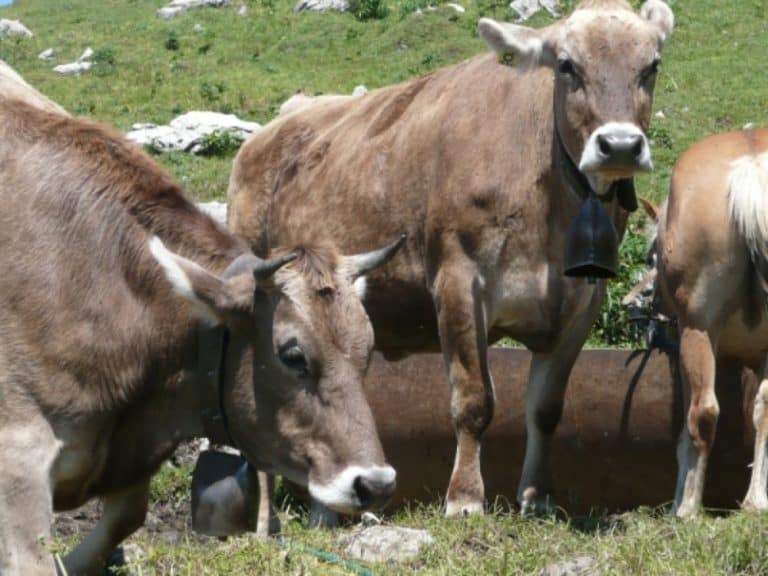 [June, 2011] The sound of cow bells is a part of the atmosphere of the Alps and make people feel rather happy.
It is a good sound, but for cows it is the 24 hours' sound and they cannot get away from it.
They must get their hearing gone wrong somehow.
In this farm, they keep horses together with cows, but horses do not have any bells.
I wonder why…..