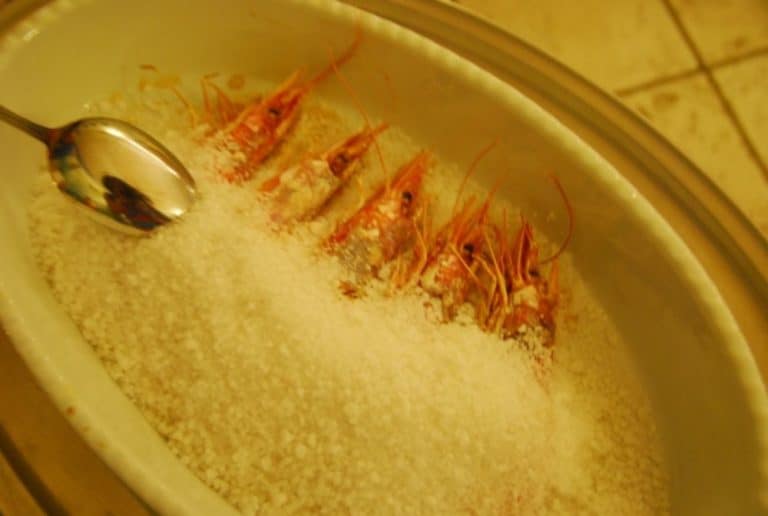 [May, 2011] A few decades ago, when my parents travelled to Italy, they learned the name of an Italian dish, mazzancolle.
But I did not come across this at all and thought they had made some mistake when they remembered the word.
But here in Monopoli, south Italy, at last I found it.
It is grilled prawns with salt, basically, but as you can see the amount salt is not a joke.
The taste was wonderful, anyway.